SLAS2022 International Conference and Exhibition
The SLAS2022 course package contains 135 presentations from the following tracks:
Keynote Speakers
Assay Development and Screening
Automation Technologies
Micro- and Nano Technologies
Advances in Bioanalytics and Biomarkers
Cellular Technologies
Data Science and AI
Omics
Precision Medicine and Diagnostics
New Modalities
Ignite
The SLAS Scientific Program Committee selects conference speakers based on the innovation, relevance and applicability of research as well as those that best address the interests and priorities of today's life sciences discovery and technology community. All presentations are published with the permission of the presenters.

SLAS Full Conference Attendees get full access to this content FREE.

Roman Simon
Research Scientist
Boehringer Ingelheim Pharma GmbH & Co. KG
Roman studied Pharmaceutical Sciences at the University of Freiburg, Germany, and graduated after a research stay at the University of East Anglia, UK, in 2015. During his doctoral studies in the group of Prof. Manfred Jung, University of Freiburg, Germany, he developed in vitro assay systems and chemical probes for the screening and characterization of novel small molecule inhibitors of epigenetic targets with special focus on lysine acetyltransferases. In 2019, he obtained his Ph.D. in Pharmaceutical and Medicinal Chemistry from the Albert-Ludwigs-University in Freiburg, Germany. Subsequently, he started his postdoctoral work in the High-Throughput Biology group at Boehringer Ingelheim Pharma GmbH & Co.KG in Biberach, Germany, where he was responsible for the establishment and technological advancement of MS-based technologies to enable label-free high-throughput screening and to provide insights into drug-protein interactions beyond the generic potency readout. Since November 2021, Roman continues his work with Boehringer Ingelheim as a Scientist within the department of Drug Discovery Sciences.
$i++ ?>

Jefferson Chin, B.Sc.
Senior Scientist
Pfizer
Jefferson Chin is a Senior Scientist in the Compound Management & Distribution at Pfizer located in Groton, Ct. Jeff has a bachelor's degree in Chemistry from Carnegie Mellon University and an MBA from the University of New Haven. Jeff has over 30 years of experience in analytical chemistry, organic synthesis and finally compound management. He uses his experience to be the "voice of reason" while interacting with the chemists or biologist and developing new analytical workflows to extend CMD's capabilities.
$i++ ?>

Kevin Elias
Director, Gynecologic Oncology Laboratory,
Brigham and Women's Hospital
Dr. Elias is a board-certified gynecologic oncologist and the Director of the Gynecologic Oncology Laboratory at Brigham and Women's Hospital, Dana-Farber Cancer Institute, and Harvard Medical School. His lab focuses on early detection strategies for gynecologic cancers and novel therapeutic development using a combination of artificial intelligence and cancer nanotechnology applications.
$i++ ?>

Robert Plumb
Director Omics
Waters Corporation
Dr Robert Plumb is the Director of Omics and Small Molecule Pharma in the Waters Scientific Operations Division, based in Milford, Massachusetts.
Dr Plumb has published over 100 papers on the subject of HPLC/MS and NMR for bioanalysis, metabolomics and metabolite identification. He is a recognized expert in the use of liquid chromatography with mass spectrometry, capillary scale LC, purifications scale LC and metabonomics, giving many invited papers at international meetings around the world.
After obtaining an honors degree in Chemistry from the University of Hertfordshire in 1992, he started work in at Glaxo Research and Development Drug Metabolism Department. During his time at Glaxo and later GlaxoWellcome he continued his research in liquid chromatography combined with NMR and mass spectrometry for metabolite identification and bioanalysis obtaining his PhD in 1999.
$i++ ?>

John Janiszewski
Research Scientist
NIH/NCATS
$i++ ?>

Jonathan Shrimp
Research Scientist
NIH/NCATS
Jonathan Shrimp, PhD in chemistry from Cornell University, Research Scientist at the National Center for Advancing Translational Sciences/National Institutes of Health (NCATS/NIH). As a research scientist at NCATS, my research aligns with the vision of NCATS, which involves collaborations with disease-focused laboratories. Together, we perform small molecule screening projects for disease targets, which involves assay development, screening and validation to help characterize the underlying biology. Additionally, we pursue new technologies for target-based and phenotypic screening in additiona to downstream validation.
$i++ ?>

Bradford Casey
Senior Associate Director of Research Programs
The Michael J Fox Foundation
Bradford Casey, Ph.D. leads the Michael J. Fox Foundation's Genomics, Computational Biology, and Data Science research portfolios, working with other Foundation scientists to develop the Foundation's research strategy. He collaborates with researchers, clinical leaders, as well as industry partners to develop new resources, apply new technology, and ensure that MJFF research priorities reflect and best serve the ultimate needs of patients. Bradford completed his Ph.D. in Neuroscience at University of Texas Southwestern Medical Center, where he applied new approaches in next-generation sequencing to study the activity of DNA-binding transcription factors in gene expression networks. His postdoctoral research focused on the development and application of novel computational genomics strategies in neuroscience to apply "big data" approaches to biological data sets. Bradford also serves as a scientific liaison to the Accelerating Medicines Partnership (AMP-PD), a public-private consortium focused on leveraging strengths of federal, academic, and industry partners to develop shared research tools and resources for the community. In addition to academic research, Bradford has broad experience working with researchers, legislators, and government agencies on policy initiatives to advocate for patients and neuroscience research.
$i++ ?>

Don Nguyen
High Throughput MS Scientist
Merck
Don's graduate work, carried out at the University of California ,San Diego, combined microbial natural products chemistry with many facets of mass spectrometry. He then took a postdoc at EMBL in Heidelberg, Germany focusing on combining optical microscopy with LC-MS and imaging MS in single cell and sub-cellular metabolomics. After completing his postdoc, Don was not ready to leave Europe and joined the Bioassay Automation team in the department of Discovery Pharmacology at Merck Healthcare (Darmstadt, Germany). Here he is working on developing and integrating new high throughput mass spectrometry technologies for screening approaches.
$i++ ?>

Matthias Trost
Professor of Proteomics
Newcastle University
Prof Matthias Trost is a Professor of Proteomics at Newcastle University, UK. He is a proteomics expert with over 20 years of experience in mass spectrometry. He studied chemistry in Freiburg, Germany, and Manchester, UK, completing his PhD in Cellular Microbiology and Proteomics at the Helmholtz-Centre for Infection Research in Braunschweig, Germany and his postdoctoral research at the Institute for Research in Immunology and Cancer in Montréal, Canada. In 2010, he became Group Leader and Head of Proteomics at the MRC Protein Phosphorylation and Ubiquitylation Unit (MRC PPU) at the University of Dundee. In 2016, he was appointed Professor of Proteomics at Newcastle University. Since 2019, he has been a Wellcome Trust Investigator. Matthias' main biological interest is in phagosome and macrophage biology and particularly signalling events in innate immunity driven by phosphorylation and ubiquitylation. In recent years, his lab has additionally focused on clinical proteomics and using mass spectrometry for drug discovery. For this, the lab pioneered the usage of high-throughput MALDI TOF mass spectrometry for drug screening which has attracted significant industry interest. He was just awarded the Biochemical Society's Industry and Academic Collaboration Award.
$i++ ?>

Josephine Bunch
$i++ ?>

Martin Giera, Ph.D.
Head of the Metabolomics Group at the Center for Proteomics and Metabolomics
Leiden University Medical Center
Martin studied pharmacy in Heidelberg and Munich. He is the head of the Metabolomics group at the Center for Proteomics and Metabolomics at the Leiden University Medical Center (LUMC). He holds a PhD in Pharmaceutical Chemistry obtained from the Ludwig-Maximilians-University in Munich (Germany) . With a postdoctoral fellowship (DAAD stipend), he joined the group of Prof. Hubertus Irth at the VU University Amsterdam. Following a research stay in the laboratory of Prof. Charles Serhan at Harvard Medical School, he moved to the LUMC where he today heads the Metabolomics group. He is editor of the book "Clinical Metabolomics". Martin is a permanent committee member of the inter-disciplinary panel of the FWO and served in several EU committees. His main interests lie in clinical and fundamental disease-related research, using metabolomics-based approaches and notably lipidomics.
$i++ ?>

Associate Principal Scientist
Senior Scientist
AstraZeneca
Aarti was trained as an organic chemist, obtaining her M.S. from the UGA at Athens in 2005 with Prof. Geert-Jan Boons. She started her industrial career as a medicinal chemist at Vertex, and she moved to AstraZeneca as a lead chemist in both oncology and the fragment based lead generation group contributing to the discovery of several clinical candidates. In 2013 she joined AstraZeneca's newly created Chemical Biology group, focusing on small molecule target deconvolution and target engagement, supporting multiple drug discovery projects at different stages.
In the chemical biology group, Aarti has championed the application of the CETSA and in-cell Chemoproteomics to measure cellular target engagement and target validation for multipass transmembrane protein receptors. Aarti's efforts in studying difficult targets was recognized in 2017 with AstraZeneca's Breakthrough Scientist of the Year award. Again in 2020, she was awarded for finding the target of a small molecule modulator of inflammation.
$i++ ?>

Maria Emilia Duenas
Marie Sklodowska-Curie Fellow
Newcastle University
Dr. Maria Emilia Dueñas, Marie Skłodowska-Curie Fellow, Newcastle University, Biosciences Institute
I completed my B.S. in Chemistry at the Universidad San Francisco de Quito (Ecuador) in 2013. In 2018, I obtained my Ph.D. degree in Analytical Chemistry from Iowa State University (United States) after working in Dr. Young Jin Lee's group. My research focused on advancing the field of metabolomics using high-spatial resolution MALDI mass spectrometry imaging. I am currently a Marie Skłodowska-Curie postdoctoral fellow at Newcastle University (United Kingdom) in Dr. Matthias Trost's Laboratory of Biomedical Mass Spectrometry. I am developing high-throughput MALDI-TOF mass spectrometry metabolite screening cellular assays for drug discovery in human disease. Moreover, I have expertise in quantitative proteomics investigating inflammatory disease, and implement thermal proteome profiling mass spectrometry techniques to identify protein targets and off-targets of drugs.
$i++ ?>

Virneliz Fernandez-Vega
Scientific Associate
Scripps Research, Florida
Virneliz Fernández Vega is an Assay Development Scientific Associate in the Lead Identification/High Throughput Screening Division in the Department of Molecular Medicine at the Scripps Research in the Florida Campus since 2008. Her main focus involves the implementation and validation of physiological relevant 3D cell culture models of pancreas, brain and lung cancer for drug target screening using HTS automation. Also, she develops and implements biochemical and cell-based assays compatible for uHTS campaigns to screen large compound libraries for drug discovery of a multidisciplinary range of therapeutic areas including cancer, autoimmune diseases, neurological disorders and infectious diseases.
Before joining Scripps Florida, Mrs. Fernández Vega worked at the University of Miami studying the gene expression of transcription factors involved in breast cancer and tumor growth development. Prior to joining University of Miami in 2002, she worked in the Laboratory of Infectious Diseases in the Epidemiology Section at the National Institute of Allergy and Infectious Diseases (NIAID), National Institute of Health in Bethesda, MD. Her primary focus was the characterization of the Norwalk virus N-terminal protein. Mrs. Fernández Vega graduated from the University of Puerto Rico with a major in Microbiology in 2001.
$i++ ?>

Tetsuhiro Harimoto
Graduate Student
Columbia University
Tetsuhiro Harimoto is a doctorate candidate in the Department of Biomedical Engineering at Columbia University. His current research in Dr. Tal Danino's laboratory focuses on developing synthetic biology and bioengineering technologies to utilize bacteria for the detection and treatment of cancer. His recent works include developing multicellular platform for rapid characterization of tumor-targeting bacteria and constructing engineered biosensors for precision bacterial targeting in the body. Tetsuhiro received his BS in pharmacology and toxicology from the University of Toronto and earned his MS in biomedical engineering from Columbia University. Prior to graduate school, Tetsuhiro worked at Morgan Stanley as an equity research associate, analyzing the financial markets of pharmaceutical and medical device industries. Tetsuhiro joined the Danino lab in 2016 and is currently a NIH F99K00 Fellow.
$i++ ?>

Scott Fraser
Elizabeth Garrett Chair of Convergent Biosciences
University of Southern California
Professor Scott E. Fraser has a long-standing commitment to quantitative biology, applying the tools of chemistry, engineering, and physics to problems in biology and medicine. His personal research centers on imaging and molecular analyses of intact biological systems, with an emphasis on early development, organogenesis, and medical diagnostics. His innovations have spawned start-up companies, and have been integrated into instruments and FDA approved diagnostics. After training in physics (B.S., Harvey Mudd College, 1976) and biophysics (Ph.D., Johns Hopkins University, 1979), Fraser served on the faculty at UCIrvine. In 1990 he moved to Caltech to serve as the Anna Rosen Professor of Biology, and founded several multidisciplinary centers. In 2012, he moved to USC to take a Provost Professorship. He remains active in interdisciplinary research and serves as the Director of Science Initiatives for the USC campuses as well as co-directing USC's Bridge Institute.
$i++ ?>

John Doench
Director R&D
Broad Institute
John Doench is the director of research and development in the Genetic Perturbation Platform of the Broad Institute of MIT and Harvard,. He provides expert guidance on the design, execution, and analysis of genetic screens. He has contributed to numerous publications in fields such as infectious disease, cancer biology, and immunology. Additionally, Doench leads a group focused on the development of functional genomic techniques, first with RNAi and more recently with CRISPR technology. Here, his team demonstrated the potential of genetic screens with CRISPR and has since developed leading bioinformatics tools and screening libraries to enable community-wide usage of this powerful technology. Importantly, their efforts emphasize not only staying on the cutting edge of the newest approaches, but also focusing on making technologies widely available and useful, which is critical for enabling collaboration with a broader community of researchers working in diverse and challenging model systems.
$i++ ?>

Christina Woo
Associate Professor
Harvard University
Christina M. Woo is an Associate Professor in the Department of Chemistry and Chemical Biology at Harvard University, and an affiliate member of the Broad Institute. Christina's research focuses on the design of chemical approaches to alter post-translational modifications and the signaling outcomes they produce in cells. She obtained a BA in Chemistry from Wellesley College (2008). She obtained her PhD in 2013 from Yale University under the guidance of Professor Seth Herzon as an NSF predoctoral fellow in the synthetic and chemical biology studies of diazofluorene antitumor antibiotics. In 2013, Christina joined the laboratory of Professor Carolyn Bertozzi at the University of California Berkeley as a Jane Coffins Child postdoctoral fellow and continued at Stanford University (2015) as a Burroughs Wellcome Fund postdoctoral fellow, where she developed a mass-independent chemical glycoproteomics platform for the identification of non-templated post-translational modifications. Christina joined the faculty at Harvard University in 2016. Her research has been recognized by the David Gin Young Investigator Award, Camille-Dreyfus Teacher-Scholar Award, Sloan Research Foundation, NSF CAREER, Bayer Early Excellence in Science Award, the NIH DP1 Avenir Award, and the Ono Pharma Foundation Breakthrough Science Award.
$i++ ?>

Betty Chan
Director, Biochemistry and Biophysics
Auron Therapeutics
Betty joined Auron Therapeutics in January 2021. She is a data-driven and motivated scientific investigator with 15 years of experience building and leading biochemistry and lead discovery capabilities. Betty's interest and expertise include advancing small molecules from various hit finding approaches (including DNA-encoded library screening) to IND filing, developing innovative assays to interrogate new modalities and their biochemical mechanisms of action, and working collaboratively to build infrastructure for supporting new R&D programs. Prior to joining Auron, she worked at Civetta Therapeutics, Kymera Therapeutics, X-Chem Pharmaceuticals, H3 Biomedicine, and Galenea Corporation. Betty has a Ph.D. in Biological Chemistry and Molecular Pharmacology from Harvard University, a M.S. in Molecular and Cell Biology from Brandeis University, where she also received bachelor's degrees in Biochemistry, Biology, and French Language and Literature.
$i++ ?>

Shan Yu
Senior Scientist
Takeda
Shan Yu works as a Senior Scientist in the Early Target Discovery group at Takeda Development Center Americas. She received her PhD in physiology from the Pennsylvania State University. She started her drug discovery career as a postdoc fellow at Calibr/Scripps Research, where she led and participated in a wide-range of drug discovery programs covering inflammatory and metabolic diseases. Since joining Takeda, she led a team to develop automation platform and incorporate machine learning and AI approaches into high throughput screens.
$i++ ?>

Markus Schirle, Ph.D.
Chemical Biology and Therapeutics,
Novartis Institutes for Biomedical Research
https://www.linkedin.com/in/ma...
Markus Schirle received his master's degree in biochemistry at University of Tuebingen, Germany and received his Ph.D. there in 2001 for his work with H.G. Rammensee on the identification of disease-associated MHC peptide by mass spectrometry-based approaches. After postdoctoral studies in proteomics with Alfred Nordheim, he joined Cellzome (now GSK, Heidelberg, Germany) from 2001 - 2007, where his work focused on protein and small molecule affinity proteomics for target identification (ID) and mechanism of action (MoA) studies. Joining Novartis in 2007, he established an independent platform for chemical and affinity proteomics for target ID and MoA studies in what is now the Chemical Biology and Therapeutics department. He is currently leading a group that is dedicated to identification and characterization of compound-protein interactions using proteomics, chemical biology, in vitro biophysics and biochemistry as well as structural biology and co-leads the Novartis-Berkeley Center for Proteomics and Chemistry Technologies (NB-CPACT). With his team he is responsible for affinity-based approaches to target ID/MoA as well as applications of covalent chemoproteomics and complementary approaches to the identification of ligandable pockets and chemical starting points for Novartis projects globally as well as the exploration of new modalities.
$i++ ?>

Patrick McDonough
Chief Research Officer
Vala Sciences, Inc
Patrick McDonough, Ph.D., Chief Research Officer at Vala Sciences Inc., is a Cell and Molecular Biologist with > 30 years experience in developing and performing cell based assays. Specialities include cardiac myocytes, neurons, and CNS glial cells. A particular interest is the differentiation of human induced pluripotent stem cells (hiPSCs) to excitable cell types (e.g., cardiac myocytes, neurons, and skeletal muscle) to enable research on diseases of the heart, brain, and skeletal muscle systems.
$i++ ?>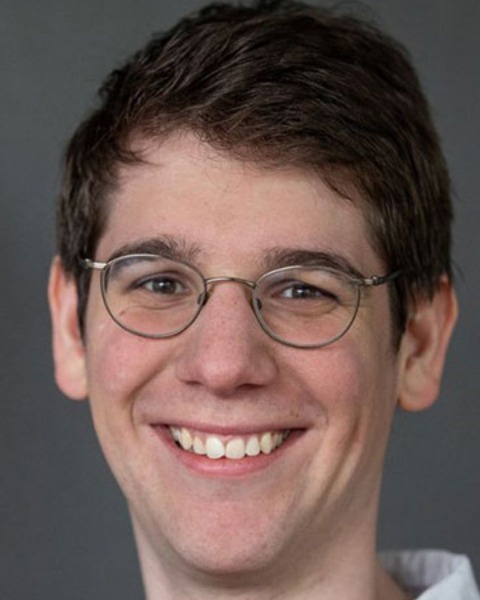 Cyrill Brunner
Application Specialist
Bruker Switzerland AG
Dr. Cyrill Brunner is a trained pharmacist and obtained his PhD at ETH Zurich in the group of Prof. Gisbert Schneider. His main background are numerous biophysical assays including SPR and computational drug design. He joined Bruker as application specialist in April 2020 and heads the SPR application lab in Fällanden, Switzerland.
$i++ ?>

Brendon Kapinos
Principal Scientist
Pfizer
Brendon Kapinos is a Principal Scientist in Hit Discovery and Optimization (HDO) at Pfizer in Groton, Connecticut and oversees the group's high-throughput bioanalytical operations. He joined Pfizer in 2007 after obtaining a BS in Biotechnology from the Rochester Institute of Technology, and accepted a position in the department of Pharmacokinetics, Dynamics and Metabolism. He later joined HDO, developing high-throughput in vitro ADME screens, LC-MS/MS platforms and workflows while completing his MA in Biology from Brown University. Brendon is a member of the American Society for Mass Spectrometry and has presented on various high-throughput LC-MS/MS technologies and workflows.
$i++ ?>

Doreen Miao
Business Director
Ananda Devices
$i++ ?>

Divya Malik
Senior Scientist
Horizon Discovery Ltd (PerkinElmer)
$i++ ?>

Xiaoyu Li
Professor
The University of Hong Kong
Dr. Xiaoyu Li received his B.S. degree from Peking University in 1997 and Ph.D. degree in 2002 from the University of Chicago. After a postdoctoral training at Harvard University, he conducted research in several biotech firms. In 2009, he joined Peking University as Associate Professor and in 2015, Dr. Li joined The University of Hong Kong and currently is a Professor at Department of Chemistry. Dr. Li's research focuses on DNA-encoded chemical library, protein labelling and profiling, and target identification.
$i++ ?>

Noel De Miranda
Associate Professor
Leiden University Medical Center
Noel de Miranda is a PI of the Cancer Immunogenomics group at the Leiden University Medical Center. His group combines the use of high-end genomic, transcriptomic, and proteomic technologies for the study of cancer genetics and immunology. The main aim of the group is to support the development of novel therapies to enrich the immunotherapy toolbox for the treatment of advanced cancers. The group's activities are subdivided into two major pillars: 1) the discovery of immunotherapeutic targets in cancer patients that are not amenable to state-of-the-art immunotherapies and 2) the characterization of cancer microenvironments and of immune cell subsets with anti-cancer activity by applying high-dimensional technologies on cancer tissues.
$i++ ?>

Zoe Hughes-Thomas
Medicine Design Automation Team Lead
GlaxoSmithKline
I completed my first degree in Chemistry at Oxford University followed by a Ph.D. in Biochemistry from the University of Cambridge. During my early career I held a number of molecular biology and protein biochemistry roles. I have worked within the Biopharm Discovery Departments within GSK for the past 15 years. I have held roles of increasing responsibility leading both functional lines and matrix discovery project teams including Team Leader of the High Throughput Expression group, accountable for delivering all IgG material for hit screening supporting campaigns. In 2019, I moved in to my current role where I am accountable for delivering the automation strategy and deploying, maintaining & maximising value of all automation across GSK's small and large molecule Medicine Design organisation. In particular, the delivery of a key enabling project within our strategic Biopharm modernisation project. Most recently, working in partnership with external collaborators to deliver fully automated DNA generation and protein expression & purification platforms to support all antibody material generation across the discovery process.
$i++ ?>

Daniel Sipes
SVP Operations and Strategy
Strateos
Daniel joined Strateos in March 2019. Prior to Strateos he was the Director of Advanced Automation Technologies at the Genomics Institute of the Novartis Research Foundation (GNF). In this role Daniel ran an innovative technology development group at the intersection of science and engineering. Responsibilities included development, implementation and operation, as well as commercialization, of new technologies. His most recent work focused on automation to support more complex readouts such as single-cell gene expression and droplet microfluidics. Prior to working at GNF Daniel held various positions at Kalypsys, Inc, Ligand Pharmaceuticals and Genentech, Inc. Daniel graduated with a BS in Molecular Biology from California State University, Sacramento and an MS in Immunology from University of California, Davis. Daniel has served many volunteer positions within the Society for Laboratory Automation and Screening including a term on the Board of Directors from 2013-2015 and as President in 2014-15.
$i++ ?>

Guy Oshiro
Senior Product Manager
Dassault Systemes
Guy Oshiro, Ph.D., is a Senior Product Manager at Dassault Systemes BIOVIA in San Diego, California. Guy is driving the efforts at BIOVIA to develop solutions that support and accelerate drug discovery research efforts. Guy is a multi-disciplinary scientist with broad experience in drug discovery and a strong background in research informatics. He has over 20 years of industry experience generating, analyzing and managing scientific data. As a bench scientist, he led multiple drug discovery projects from concept into clinical studies. As a informatics consultant, Guy developed custom solutions to address small molecule and biologics drug discovery needs. At Pfizer, he supported translational research projects that depended on large 'omics data sets. He obtained his Ph.D. in Molecular Biology from the University of Colorado Health Sciences Center in Denver, Colorado. He completed his postdoctoral training in functional genomics and high throughput automation at the Genomics Institute of the Novartis Research Foundation in San Diego, California.
$i++ ?>

Patrick Courtney
Member Board of Directors
SiLA Consortium
Biography: Dr Patrick Courtney has 20 years industrial experience in technology development. He worked as Director for global firms such as PerkinElmer, as well as at Sartorius and Cap Gemini. He leads a European working group on analytical laboratory robotics and is member of board of directors of SiLA (Standards in Laboratory Automation). He holds an MBA with a PhD in Robotic Engineering/Molecular Biology, and has 100 publications and holds ten patents.
$i++ ?>

James Evans
CEO
Phenovista
$i++ ?>

Dario Caramelli
Research Fellow
University of Glasgow
Dario Caramelli is a Research Fellow in the Cronin group at the University of Glasgow, currently leading the cheminformatics section of the group. His research involves building and programming of autonomous robots for reaction discovery and reaction screening as well as the development of software for chemical space modelling, data processing and cheminformatics. He obtained a Master degree in Organic chemistry in Rome (2015) and a PhD in the Cronin group (2019).
$i++ ?>

Charles-Hugues Lardeau
Senior Scientist
Janssen R&D, Pharmaceutical Companies of Johnson & Johnson
Charles-Hugues Lardeau is a Senior Scientist in the High Dimensional & Computational Biology team at Janssen (Beerse, Belgium), having previously held roles at AstraZeneca (UK) and CeMM, the Research Center for Molecular Medicine (Vienna, Austria). He has an interest in high-throughput screening and high-content imaging assays. Charles-Hugues Lardeau holds a Ph.D. from the University of Leeds (UK).
$i++ ?>

Vishakha Goyal
Automation Engineer
NCATS, NIH/Axle Informatics
Vishakha Goyal is an Automation Engineer at NCATS, NIH. She has a Master of Engineering in robotics from University of Maryland, College Park. She works on developing systems for automating chemistry processes using Internet of Things and Robotics. Her primary focus is on building software to integrate various laboratory devices with sensors and developing in-house automated benchtop devices for product purification and isolation by incorporating techniques like computer vision.
$i++ ?>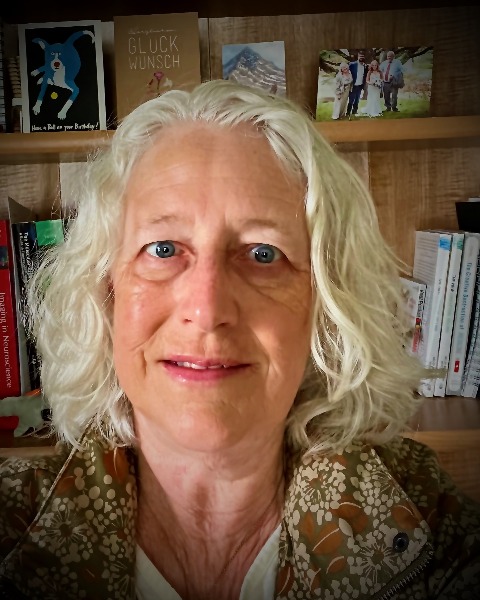 Judith Wardwell-Swanson
Sr. Scientist
InSphero AG
Judi Wardwell-Swanson is a Senior Scientist at InSphero and the 2021 president of the Society of Biomolecular Imaging and Informatics (SBI2). At InSphero her work is focused on the development of high content imaging and microphysiological system applications utilizing 3D human microtissue models. Judi also has accumulated more than 25 years of experience in the pharma industry and has a long-standing interest in the utilization of genomics and imaging technologies to help drive drug discovery. As Principal Investigator in the Applied Genomics Department at Bristol-Myers Squibb, her team conducted phenotypic screens in physiologically-relevant cell models with an emphasis on the identification and validation new drug targets. Judi is also the author of several journal articles and a book chapter on imaging-related topics such as HCS data management, analysis of multidimensional imaging data, and 3D imaging/analysis of heterocellular spheroids.
$i++ ?>

Mark Ding
Automation Chemist
NIH/NCATS -ASPIRE
Formerly, as a senior research chemist, I worked at a worldwide research reagent supplier Combi-blocks for 10 years. I have synthesized more than 1000 different kinds of compounds with different reaction types, such as Suzuki Coupling, Amide Coupling, Buchwald-Hartwig Amidation, Grignard Reaction, Sulfonylation., etc. I am proficient in new compound synthesis, analysis, and purification.

As the high throughput automated chemistry will be the future. I joined ASPIRE team of NCATS/NIH as an automation chemist in 2019. I am dedicated to the development of both hardware and workflow for automated chemistry synthesis with different vendors and pharmaceutical companies. In the NCATS automated cloud lab collaboration with Eli Lilly and Strateos, I lead the hardware development, concurrent workflow development, chemistry vilidation of Indigo reactor in L2S2 since 2019 , and fully intergrating of Indigo with Chemspeed SWING XL in Eli Lilly L2S2 for automated production chemistry.
$i++ ?>

Janne Wiedmann
PhD Candidate
Karlsruhe Institute of Technology
Janne Wiedmann is a second year PhD candidate at Institute of Biological and Chemical Systems - Functional Material Systems at Karlsruhe Institute of Technology. She achieved her Bachelor's and Master's degree in Chemical Biology at Karlsruhe Institute of Technology and is now working in the group of Prof. Pavel Levkin in the field of miniaturized, high-throughput organic synthesis. The PhD projects include collaborations with Mannheim Center for Mass Spectrometry and Optical Spectroscopy and Sanofi-Aventis Germany GmbH.
$i++ ?>

Robyn Laskowski
Senior Research Associate
Corteva Agriscience
Robyn Laskowski, a Senior Research Associate at Corteva Agriscience, has been aiding in the success of farmers in one way or another her entire life. Born in Wisconsin, she was raised on and contributed to her family's farm, which spurred her to explore a career in Agricultural Biotechnology. With a decade of experience evaluating, developing, and deploying new technologies, Robyn helped successfully implement multiple platforms advancing genotyping capabilities to support the production of the highest quality seed. In 2020 she used her experience to help establish Corteva's COVID-19 diagnostic testing laboratory and the creation of an ultra-high throughput COVID-19 testing platform with newly engineered automation.
Robyn has an undergraduate degree in Chemistry at the University of Wisconsin-Eau Claire and completed her master's degree in Organic Chemistry at Iowa State University. She lives in Des Moines, Iowa with her partner.

$i++ ?>

Sakshi Garg
Associate Director
Merck Healthcare KGaA
Sakshi Garg joined Merck Healthcare KGaA in 2016. She has expertise in image based readouts both in 2D and 3D cell culture, allowing her to lead several technology based collaborations in the field of advanced cellular assays. Most recently she has been actively involved in the JUMP Cell Painting consortium.
$i++ ?>

Roman Affentranger
Section Head Automation Technologies
Roche
Dr. Roman Affentranger obtained his Ph.D. in 2006 from the Institute of Biochemistry at ETH Zurich, Switzerland, then joined the Institute of Biotechnology and Biomedicine of the Autonomous University of Barcelona, Spain, as postdoctoral researcher. From 2010 to 2013 he engaged in software project management activities in the areas of predictive toxicology, drug discovery and formulation research. In 2013 he joined Roche Pharma Research and Early Development (pRED) as Head of Small Molecule Discovery Informatics. In 2019 he transitioned to the Roche pRED Lead Discovery department to lead the Automation Technologies section, which covers high-throughput screening, compound management, and automated cell culture and cell banking.
$i++ ?>

Katrina Wisdom
Investigator
GlaxoSmithKline
Dr. Katrina Wisdom is a Bioengineer, Bioscientist, and Investigator of Complex In Vitro Models at GlaxoSmithKline. Prior to her postdoctoral fellowship at University of Pennsylvania in Bioengineering, she received her doctorate and master's degrees from Stanford University and her bachelor's degree from Duke University. She was awarded the University of Pennsylvania Provost's Postdoctoral fellowship, a National Science Foundation Graduate Research Fellowship, and a Stanford Bio-X Interdisciplinary Biosciences Fellowship. Her expertise includes mechanobiology, biomaterials, cell-matrix interactions, and 3D cell migration and vascularization in immuno-oncology and epithelial barrier models.
$i++ ?>

Sam Michael
CIO
NIH/NCATS
I am an automation engineer interesting in the combination of science, engineering, and information technology.
$i++ ?>

Allysa Stern
Product Applications Scientist
Cell Microsystems
Dr. R. Allysa Stern, M.S., Ph.D., is an accomplished cell biologist with extensive experience using cell-based assays to study mechanisms of disease and toxicity. She received her Ph.D. in Physiology from North Carolina State University with a concentration on cellular physiology and disease modeling. She has years of experience developing novel 2D and 3D in vitro models using a variety of cell types from multiple tissues, including primary hepatocytes and stem cells. As a Product Applications Scientist at Cell Microsystems, she leverages her expertise in advanced imaging and cellular and molecular biology techniques for new product and assay development and customer support.
$i++ ?>

Helen Plant
Associate Director HTS Automation Team
AstraZeneca Pharmaceuticals
Having obtained my BSc in Biochemistry at the University of Manchester UK, I have worked in the pharmaceutical industry for 29 years. I am an experienced drug-discovery bioscientist, working in the fields of Biochemical & Cell Assay Development, High Throughput Screening and Laboratory Automation. In 2009 I joined the AstraZeneca Global High Throughput Screening centre as a senior scientist, with a responsibility for delivering screening data to a global internal & external customer base. Over the years I have developed an interest and depth of experience in lab automation and in 2020 I was promoted to Associate Director, leading an AZ automation team and matrix managing a multidisciplinary team of external automation engineers. The team ensures delivery of automated high throughput screens to AstraZeneca drug projects and academic collaborators, focusing on the architecture, design, and data management of robotics and high-throughput systems to drive efficiency, inform decisions and enable discovery.
$i++ ?>

Dennis Sheberla
CTO
Kebotix
Dr. Dennis Sheberla brings to his role of Kebotix's chief technology officer (CTO) an impressive multi-disciplinary background and passion to not only automate and discover fast new materials, but to apply these uses of AI, machine learning and robotics for a better world. Prior to Kebotix, Dennis' interdisciplinary expertise is in synthetic organic chemistry, device fabrication and characterization, in addition to computational chemistry, machine learning and computer science. Dennis was a postdoctoral associate in the Department of Chemistry at the Weizmann Institute of Science in Israel, as well as MIT and Harvard in Cambridge, Massachusetts. Dennis earned his Ph.D. in Physical Organic Chemistry from the Technion – Israel Institute of Technology. He also holds an associate electrical engineering degree and certificate in computer science.
$i++ ?>

Emma Chory
Post-doctoral Fellow
Massachusetts Institute of Technology
Emma Chory is a postdoctoral fellow in the Sculpting Evolution Group at MIT, advised by Kevin Esvelt and Jim Collins. Emma's research utilizes directed evolution, robotics, and chemical biology to evolve biosynthetic pathways for the synthesis of novel therapeutics. Emma obtained her PhD in Chemical Engineering in the laboratory of Gerald Crabtree at Stanford University where her work revealed the fundamental mechanisms governing chromatin regulation. She is the recipient of the NSF Graduate Research Fellowship and a pre- and postdoctoral NIH NRSA Fellowship.
$i++ ?>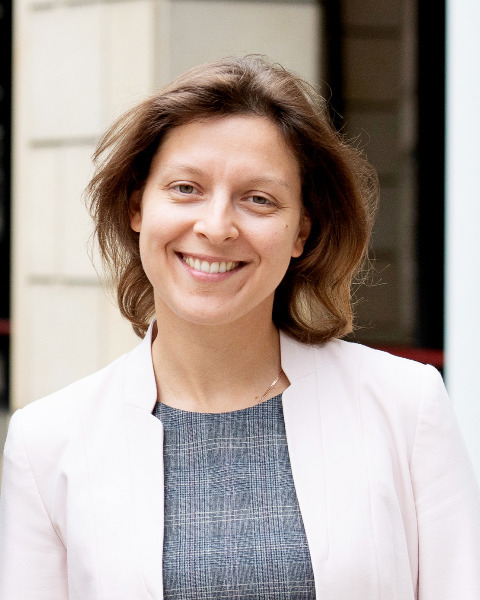 Anna Popova
Project leader
Karlsruhe Institute of Technology
Dr. Anna Popova is a head of biological sub-group in the Multifunctional Materials Systems research laboratory at the Institute of Biological and Chemical Systems (IBCS-FMS) at Karlsruhe Institute of Technology (KIT), Germany led by Prof. Pavel Levkin. She graduated from the department of Cell Biology and Immunology of the Biological Faculty, Lomonosov Moscow State University in Russia and obtained her Ph.D. in Cell and Molecular Biology in at University of Heidelberg, Germany. Since January 2014 Dr. Popova started at KIT as a project leader and head of the biology sub-group. Dr. Popova is the co-founder of Aquarray GmbH.
$i++ ?>

Kyle Loh
Assistant Professor and DiGenova Endowed Faculty Scholar
Stanford University
Kyle Loh is an Assistant Professor and The DiGenova Endowed Faculty Scholar at Stanford University. His lab is interested in generating different types of human cells—ranging from bone to blood vessels to brain—in a Petri dish from embryonic stem cells. Recently, his lab has used these human cell-types to study deadly biosafety level 4 (BSL4) viruses, such as Ebola and Nipah viruses. Kyle has received the NIH Director's Early Independence Award and Forbes 30 Under 30, and has been named a Packard Fellow, Pew Scholar, Human Frontier Science Program Young Investigator, and Baxter Foundation Faculty Scholar.
$i++ ?>

Thomas Angelini
Associate Professor
University of Florida
Dr. Thomas E. Angelini is an associate professor in the department of Mechanical and Aerospace Engineering at the University of Florida. His research background includes the study of protein, lipid, DNA and virus self-assembly; collective cell migration and force transmission in cell monolayers; bacterial biofilm growth and spreading associated with biosurfactants and extracellular polysaccharide. Currently, his work focuses on cell-assembly and collective motion in 2D and 3D cell populations, and 3D printing of soft and biological matter. Since 2017, Dr. Angelini has served as an Associate Editor for the journal Soft Matter, published by the Royal Society of Chemistry.
$i++ ?>

Woojung Shin
Postdoctoral Fellow
Wyss Institute At Harvard University
I am a biomedical engineer and scientist with expertise in developing microphysiological human organ-on-a-chip platforms. I received my BS and MS degrees in Chemical Engineering at Sungkyunkwan University in South Korea and PhD degree in Biomedical Engineering at The University of Texas at Austin. Now, as a postdoctoral fellow at the Wyss Institute at Harvard University, I am trying to answer pressing questions in biomedical research and clinical settings by taking the engineering principles.
$i++ ?>

Athanasia Apostolou
Research Scholar
Emulate Inc.
Athanasia (Nasia) Apostolou,Ph.D., former Research Scholar at Emulate, Inc., has led the effort for developing and implementing the biopsy derived Colon Intestine-Chip in studying mechanisms that drive leaky-gut syndrome in humans. Prior to joining Emulate, Athanasia studied the role of the adaptive response to stressors on maintaining intestinal homeostasis in animal models.
Athanasia has received her Ph.D. in Experimental Physiology from the Medical School of the National and Kapodistrian University of Athens and has first or co-authored several research articles and patents.


$i++ ?>

Caroline Sartain
Sr. Scientist
Fulcrum Therapeutics
Caroline Sartain is a Senior Scientist in Fulcrum Therapeutics' Target Discovery group where she specializes in next-generation sequencing-based assays for drug discovery. Caroline holds a PhD in Genetics from Cornell University and completed her postdoctoral work at Washington State University. Caroline's academic work focused on genetic regulation of reproductive biology; in her industry work she pivoted toward NGS assay development. She has worked in Boston-area diagnostics and therapeutics companies since 2017, holding positions at Good Start Genetics and Torpedo Diagnostics before landing at Fulcrum Therapeutics, where she has led NGS lab efforts since 2019. Caroline was awarded Fulcrum Therapeutics' Innovation Award for her contributions toward the development of the FulcrumSeek™ screening platform.
$i++ ?>

Nicholas Geisse
Chief Science Officer
Curi Bio
Dr. Nicholas Geisse is the Chief Science Officer at Curi Bio, a leading developer of human stem cell-based platforms for drug discovery. Dr. Geisse graduated from Boston University in Biochemistry and Molecular Biology and completed his graduate studies (Ph.D.) in Pharmacology at Cambridge University in England under Dr. RM Henderson, followed by a postdoctoral fellowship in cardiac cell and tissue engineering at the Harvard University School of Engineering and Applied Sciences under Prof. Kevin Kit Parker. After his postdoc, he went into industry and worked for Asylum Research (a manufacturer of Atomic Force Microscopes) as a scientist and project manager. At Curi, Dr. Geisse is part of the executive management team and is responsible for guiding the overall scientific strategy of the company in addition to developing and bringing to market Curi's next-generation of innovative products aimed at increasing the predictive power of in vitro cell based assays.
$i++ ?>

Shuibing Chen
Associate Professor
Weill Cornell Medical College
Dr. Shuibing Chen is the Kilts Family Associate Professor and the Director of Diabetes Program in the Department of Surgery at Weill Cornell Medicine, New York. The major research interest in the Chen Laboratory at Weill Cornell Medicine focuses on studying the role of genetic factors and environmental factors on pancreatic beta cell in type 1 and 2 diabetes. In response to the COVID-19 pandemic, Dr. Chen created a panel of hPSC-derived cells/organoids to study SARS-CoV-2 infection. Dr, Chen has published more than 40 papers on peer-reviewed high impact journals, such as Nature, Nature Medicine, Cell Metabolism, Cell Stem Cell, Nature Chemical Biology, etc. She has received many awards including New York Stem Cell Foundation Robertson Investigator, ADA Junior Faculty Award, ADA Innovative Award, NIH Director's New Innovator Award, American Association for Cancer Research Career Development Award, and ISSCR Dr. Susan Lim Award for Outstanding Young Investigator, etc.
$i++ ?>

Seungil Kim
Staff Scientist and Microscopy Team Manager
Lawrence J. Ellison Institute for Transformative Medicine
Seungil Kim, Ph.D., is a Staff Scientist and Microscopy Team Manager at the Lawrence J. Ellison Institute for Transformative Medicine. Dr. Kim completed his B.S. and M.S. degrees in South Korea. He then moved to WashU and received a doctoral degree in Developmental Biology. He carried out his postdoctoral research in the department of Cell and Tissue Biology at UCSF. Seungil has over 10 years of experience working with various in vitro/in vivo models and advanced cellular imaging techniques. His current research focus is to understand the contributions of the tumor microenvironment to drug response, using patient-derived 3D organoids as a model system. Moreover, he is developing high-throughput automated imaging methods to screen novel drug compounds in colorectal cancer.
$i++ ?>

Saiph Savage
Assistant Professor
Northeastern University
Dr. Saiph Savage is an Assistant Professor at Northeastern University in the Khoury College of Computer Sciences where she directs the Civic A.I. lab. She is one of the 35 Innovators under 35 by the MIT Technology Review, a Google Anita Borg Scholarship recipient, and a fellow at the Center for Democracy & Technology. Her work has been covered in the BBC, Deutsche Welle, the Economist, and the New York Times, as well as published in top venues such as ACM CHI, CSCW, and the Web Conference, where she has also won honorable mention awards. Dr. Savage currently also collaborates with the Civic Innovation lab of the National Autonomous University of Mexico (UNAM), has been awarded grants from the National Science Foundation, the United Nations, industry, and has also formalized new collaborations with Federal and local Governments where she is driving them to adopt Human Centered Design and A.I. to deliver better experiences and government services to citizens. Dr. Savage students have obtained fellowships and internships in industry (Facebook Research, Twitch Research, Twitter, Snap, and Microsoft Research) as well as academia (Oxford Internet Institute). Saiph holds a bachelor's degree in Computer Engineering from the National Autonomous University of Mexico (UNAM), and a master's and Ph.D. in Computer Science from the University of California, Santa Barbara (UCSB). Dr. Savage has also worked at the University of Washington, and Carnegie Mellon University (CMU). Additionally, Dr. Savage has been a tech worker at Microsoft Bing, Intel Labs, and a crowd research worker at Stanford.
$i++ ?>

Rohit Arora
Application Scientist
Iktos Inc
Rohit Arora is an Application Scientist at Iktos where he works on collaborations with, and deployment of Iktos software to, pharmaceutical and biotech clients. Prior to Iktos, he was a Postdoctoral Research Scientist at Harvard Medical School where he developed and applied Machine Learning methods to develop diagnostic biomarkers. Rohit has a PhD in structural bioinformatics from École Normale Supérieure Paris-Saclay where he applied in-silico methods to understand inhibition mechanism of therapeutically relevant proteins. He has also conducted related research at Université d'Orléans, in collaboration with Janssen Pharmaceutica.
$i++ ?>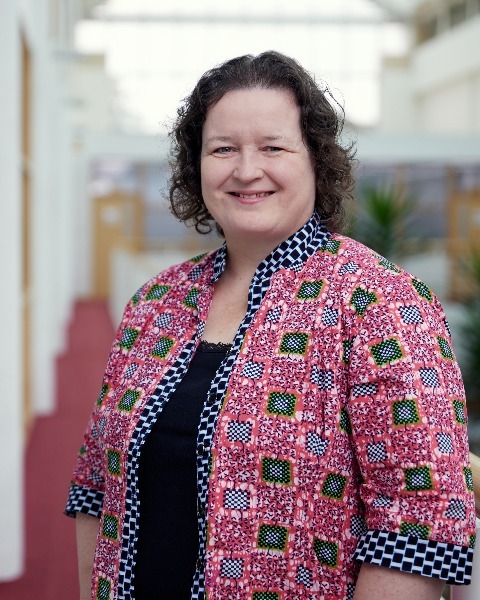 Tamsin Mansley
President
Optibrium Inc
"Tamsin E. Mansley, PhD, MRSC, CChem, CSci, is an experienced drug discovery scientist, having worked as a medicinal chemist at Eli Lilly and UCB Research. It was here that she developed her passion for applying computational chemistry and predictive modelling approaches for compound selection and design. Her particular interests lie in coupling machine learning and artificial intelligence techniques with generative chemistry approaches to explore chemistry space and guide compound design.
Since 2005, Tamsin has worked with scientific software providers supporting project teams and their use of computational and cheminformatics applications in drug discovery, enabling them to make informed decisions that will improve the efficiency and productivity of the drug discovery process. Tamsin joined Optibrium in 2015 to develop new opportunities for Optibrium's fully integrated, elegant software for small molecule design, optimization, and data analysis across North America. In October 2022, Tamsin accepted the role of President at Optibrium's new US subsidiary, Optibrium, Inc. She also leads the global Application Science team, supporting the company's existing client base.
Tamsin holds a PhD in Organic Chemistry from the University of East Anglia in the UK and pursued Postdoctoral studies in the labs of Prof. Philip Magnus at the University of Texas, Austin."
$i++ ?>

Jeroen Overman
Senior Scientist Mechanistic Biology & Profiling
AstraZeneca
Jeroen Overman received his PhD from the University of Queensland, Australia, where he investigated the role of transcription factors in aberrant cardiovascular growth and developed drug discovery projects against novel targets. He then joined Charles River Laboratories to drive mechanistic pharmacology and in vitro safety screening with a strong focus on high content imaging strategies. In 2020, he joined the department of Mechanistic Biology and Profiling at AstraZeneca, where he delivers profiling data with a deep mechanistic understanding for a wide range of early drug discovery projects across TAs.
$i++ ?>

Neil Benn
Managing Director
Ziath Ltd
Neil is co-founder and Managing Director of Ziath. Since 1994, Neil has experience with a range of companies; GlaxoSmithKline; Cambridge Antibody Technology, Cenix Bioscience GmbH and the Max Planck Institute of Cell Biology and Genomics. Within these companies Neil has been responsible for the development, maintenance and implementation of laboratory automation and associated software with a focus on process control and information management.
Neil has served on the board of the European Laboratory Robotics Interest Group (ELRIG) in both Germany and the UK. He was the informatics chair for Lab Automation 2009, has edited for the Journal for the Association for Laboratory Automation and also served on the board of The Journal for Laboratory Automation. Neil has a Bachelor's degree in Biotechnology and a Master's degree in Computer Science.
$i++ ?>

Katelyn Hardy
Director, Informatics and Technology
MOMA Therapeutics
Having spent seven years in life science software services and then biotechnology leadership roles, Kate understands the varied needs of biotech companies and has learned a thing or two about how high quality data and user-friendly technology enable research discoveries and business intelligence. User success has always been central to her methodology and she is passionate about driving engagement across all levels of an organization, from bench researchers to business leadership.
After consulting with Third Rock Ventures portfolio companies for a year and helping launch companies with integrated and highly adoptable informatics platforms, Kate accepted a full time role at the Boston-based biotech startup MOMA Therapeutics as their head of informatics and technology. Her goal is to be a trusted advisor to both the business and the research sides of the company while deploying and supporting innovative technology solutions that are just as cutting-edge as MOMA's ambitious research goals. Kate holds a BS in chemistry from Northeastern University and has completed multiple graduate level courses in topics spanning organic and bioanalytical chemistry to executive leadership and management.
$i++ ?>

Amanda Paulson
Informatics Specialist
ATOM Consortium; Univ of California, San Francisco
Amanda Paulson, PhD is a Specialist in Informatics in the Arkin Lab at the University of California, San Francisco. She earned her PhD in Biomedical Sciences at UCSF modeling the population dynamics of heterogeneous tumor cells. She then worked as a data science fellow at Frederick National Labs for Cancer Research where she was affiliated with the ATOM Research Alliance. As a fellow she built machine learning QSAR models for drug-induced liver injury (DILI) using phenotypic data from high content imaging screens. Currently, Amanda is still affiliated with ATOM and continues her work on DILI. She also works closely with experimentalists in the Arkin lab to process, analyze and manage the data generated from high throughput screening at the Small Molecule Discovery Center at UCSF.
$i++ ?>

Garrett Peterson
Chief Strategy Officer
Yahara Software
Garrett Peterson is the Chief Strategy Officer for Yahara Software, and has a BA in Computer Science from Lakeland University and an MBA from the University of Wisconsin-Madison. Mr. Peterson has more than 35 years of IT management experience focusing primarily on the verticals of laboratory operations and scientific instrument integration. During his career, he has worked for both private and public-sector organizations, including a stint as the CIO of the State Public Health Laboratory in Wisconsin, and has been directly involved with countless LIMS implementations and system integrations for a wide variety of laboratory operations. In his role at Yahara Software, Mr. Peterson leads teams that provide innovative software solutions to support life science clients including efforts such as implementing laboratory systems at the CDC and working with organizations worldwide to support and enhance laboratory automation initiatives.
When he is not spending time working on laboratory informatics, Garrett spends his free time operating pinball machines for various establishments in Madison and playing keyboards in a band.
$i++ ?>

Sridhar Iyengar, Ph.D.
CEO
Elemental Machines
Sridhar Iyengar, a serial entrepreneur, has revolutionized multiple industries. Sridhar's first company, Agamatrix, developed the first medical device, the iBGStar (a glucometer), to connect to the iPhone, setting the stage for connected health. AgaMatrix established partnerships with Apple, Sanofi, Walgreens, Amazon, and Target. His second company, Misfit, maker of elegant wearable products, was sold to Fossil for $260M. Sridhar's current company, Elemental Machines, leverages Industry 4.0 technologies such as AI, data science and IoT to accelerate scientific innovation. Sridhar holds over 50 patents and received his Ph.D. from Cambridge University as a Marshall Scholar. Beyond Elemental Machines, Sridhar has been known to run 13.1 miles on occasion and has been spotted on stage behind a wall of drums.
$i++ ?>

Omer Bayraktar
Group leader
Wellcome Sanger Institute
Dr Bayraktar is a neuroscientist interested in studying human brain development and disease. His technical interests are focused on high-throughput spatial genomics. Omer was a postdoctoral fellow in David Rowitch's lab, where he developed new spatial genomic pipelines for mapping large tissues and discovered astroglial layers in the cerebral cortex. Omer started his research group in the Cellular Genetics Programme at the Wellcome Sanger Institute in 2018. His group has developed new computational tools to integrate single cell and spatial transcriptomics data for comprehensive mapping of cell types across complex tissues. Currently, Omer is leading the Sanger-EBI High-Throughput Spatial Genomics Team to develop experimental and computational platforms to map human tissue architecture at scale.
$i++ ?>

Song Lin Chua
Assistant Professor
Hong Kong Polytechnic University
Dr. Song-Lin CHUA is an Assistant Professor in Microbiology from Hong Kong Polytechnic University and Associate Director of Shenzhen Key Laboratory of Food Biological Safety Control. He was awarded the Interstellar Initiative Early Career Investigator in 2021 and Lee Kong Chian Medicine Fellowship in Singapore in 2015. He had published in 30 publications and filed 3 US patents, with expertise in microbiology, diagnosis of infections, and antimicrobial discovery.
$i++ ?>

Wee-Joo Chng
Professor
National University of Singapore
Professor Wee Joo Chng is Director of the National University Cancer Institute, Singapore and Group Director of Research, at the National University Health System. He is the Provost's Chair Professor and Vice-Dean of Research of the Yong Loo Lin School of Medicine, and Deputy Director and Senior Principal Investigator of the Cancer Science Institute of Singapore, at the National University of Singapore.
He is a member of many international professional committees, such as the International Myeloma Working Group and the Asian Myeloma Network. He is also involved in a number of Grant Review Committees, Conference Organising Committee, Advisory Boards and Steering Committees of Global Clinical Trials. He has authored more than 300 publications in many reputed journals, and actively participates in clinical trials and has delivered talks in many national and international conferences. He has won multiple awards for his outstanding achievements in translational research both locally and internationally including the International Myeloma Foundation's Brian GM Durie Outstanding Achievement Award, the National Medical Excellence Outstanding Clinician Scientist Award, the National Medical Research Council Senior Translational Research (STaR) Award, the National University of Singapore Young Researcher Award, and the Celgene Future Leaders in Haematology Award.

$i++ ?>

Liping Yu
VP Application
Applied Cells Inc.
Dr. Yu received her PhD in Physical Chemistry and Biophysics from Carnegie Mellon University. Right after that she started her career at BD Biosciences, a division of Becton Dickinson, located in San Jose, California. In her 12-years career at BD, Dr. Yu focused on innovation and technology development. She has been an active inventor herself with six issued patents and more than 10 pending. Dr. Yu joined Applied Cells in 2018 leading the activities in application development.
$i++ ?>

Funien Tsai
Scientist
10x Genomics
Scientist in the Molecular Biology R&D team at 10x Genomics, who helps develop NGS technologies to enable high-throughput, low-throughput and multi-omic single-cell sequencing.
$i++ ?>

Rong Fan
Professor
Yale University
Dr. Rong Fan is Professor of Biomedical Engineering at Yale University. He received a Ph.D. in Chemistry from the University of California at Berkeley and conducted the postdoctoral research at California Institute of Technology prior to launching his own research laboratory at Yale University in 2010. His current interest is focused on developing microtechnologies for single-cell and spatial omics profiling to interrogate functional cellular heterogeneity and inter-cellular signaling network in human health and disease (e.g., cancer and autoimmunity). He co-founded IsoPlexis, Singleron Biotechnologies, and AtlasXomics. He is the recipient of a number of awards including the NCI Howard Temin Career Transition Award, the NSF CAREER Award, and the Packard Fellowship for Science and Engineering. He is a Fellow of the American Institute for Medical and Biological Engineering (AIMBE), elected a senior member of the National Academy of Inventors (NAI), and elected to the Connecticut Academy of Science and Engineering (CASE).
$i++ ?>

Allen Wang
Associate Director
Center for Epigenomics, UC San Diego
Dr. Wang is currently the Associate Director of Research at the Center for Epigenomics at UC San Diego. Dr. Wang specializes in the application of epigenomic technology platforms and interpretation of large-scale datasets to investigate human development and disease. He was previously a JDRF postdoctoral fellow at UC San Diego where his research focused on understanding pancreatic beta-cell development and diabetes by combining human genetics, stem cell differentiation, and epigenomics in the laboratory of Dr. Maike Sander. At the Center for Epigenomics, he currently oversees – including experimental design and data interpretation - multiple collaborative projects with investigators both in and out of San Diego, including projects focused on understanding human brain function using functional organoids, the molecular basis of human diseases such as diabetes and macular degeneration, and investigating lung cell-type diversity in the context of pedatric diseases such as BPD as part of LungMAP.
$i++ ?>

Yuchen Fan
Senior Scientist
Genentech, Inc
Yuchen Fan, senior scientist, gRED, Genentech. My academic and industrial expertise is focusd on drug delivery, nanomedicine, immunoengineering, and high-throughput analytical techniques for pharmaceutical and biotech applications. Currently I lead the high-throughput screening (HTS) and lab automation efforts to support the development of emerging drug delivery platforms and pharmaceutical formulations.
$i++ ?>

Antonin Tutter
Principal Scientist II
Novartis Institute for Biomedical Research
I received my PhD from UCSD in the lab of Katherine Jones (Salk), working on identifying factors required to initiate transcription on reconstituted chromatin. For my postdoc in the lab of Johannes Walter at HMS, I studied replication initiation in vitro using Xenopus egg extracts. Since then I've been at Novartis, where my recent work has been focused around targeted protein degradation / targeted protein stabilization.
$i++ ?>

Benedict Cross
Chief Technology Officer
PhoreMost Ltd
Ben is Chief Technology Officer (CTO) at PhoreMost, a target identification and drug discovery company based at the Babraham campus, Cambridge. He joined in 2019 to lead the evolution and development of the SITESEEKER® screening platform which uses PROTEINi® to discover new drugs to unprecedented targets. Prior to joining PhoreMost, Ben founded and led a CRISPR-based functional genomic screening department at Horizon Discovery, the leading UK gene editing biotech company based in Cambridge. As an academic, Ben's training was in chemical genetics and mechanisms of proteostasis, working where Ben uncovered new modes of inhibition in the unfolded protein response.
$i++ ?>

Aram Chung, Ph.D.
Associate Professor / CEO
Korea University / MxT Biotech
Aram Chung is an associate professor in the School of Biomedical Engineering at Korea University. He received his undergraduate degree in mechanical engineering from Seoul National University, completed a Ph.D. in mechanical engineering from Cornell University, and carried out postdoctoral studies in bioengineering at UCLA. He then joined the Department of Mechanical Engineering at RPI as an assistant professor until he moved to Korea University. His lab investigates microscale flows to develop a new class of microfluidic systems for biomedicine. He is a founder/CEO of MxT Biotech, which is focused on developing transformative microfluidics-based cell therapies for cancer patients.
$i++ ?>

Tuyen Nguyen
Senior Scientist
Alnylam Pharmaceuticals
Tuyen Nguyen is a Senior Scientist at Alnylam Pharmaceuticals Inc., a biopharmaceutical company focused on the discovery, development, and commercialization of RNA interference (RNAi) therapeutics for genetically defined diseases. She manages the target discovery and validation, and overseas the in vitro high throughput screening pipeline. She also leads the CNS and Ocular assay development efforts in the development of human translational models using 2D/3D platforms. In addition, she has extensive knowledge in building, optimizing, and validating high throughput in vitro screening automation system. She received a B.S. in Biology from Emmanuel College and a master's degree in Biotechnology from Harvard University.
$i++ ?>

Benedikt Von Der Heyde
Senior Scientist
Pelago Bioscience AB
Benedikt von der Heyde is a senior scientist at Pelago Bioscience. He is primarily developing high-throughput CETSA assays, as well as acting as a project accountable lead and performing internal R&D work. Before that, he absolved his PhD at Uppsala University (Sweden), investigating how findings from genome-wide association studies can be translated using a high-throughput imaging & CRISPR-Cas9 based approach in zebrafish.
$i++ ?>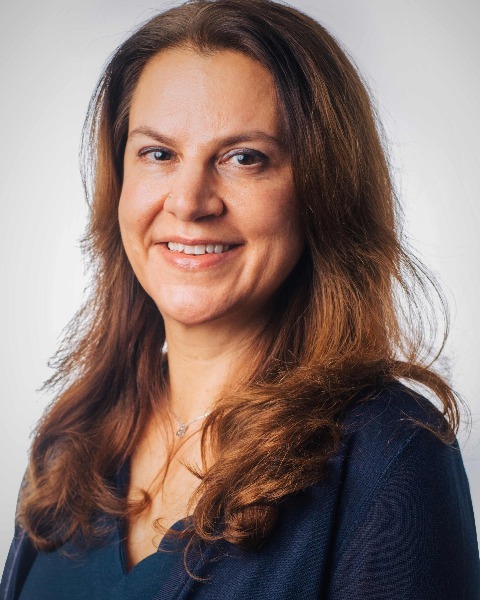 Anastasia Velentza
Senior Director
Plexium
Anastasia Velentza, Ph.D., Senior Director, Plexium Anastasia Velentza is the Head of Discovery Technology at Plexium, a TPD company. Anastasia has 23 years in Drug Discovery, with expertise in Screening and Discovery Biology across multiple therapeutic areas, modalities and targets. Before Plexium, she held positions of increasing responsibility at Novartis, Dart Neuroscience and Ferring Pharmaceuticals. Anastasia was NIH Research Award scholar in a drug discovery training program at Northwestern University in Chicago, IL. She earned her Bachelor of Science in Chemistry at the University of Patras in Greece, and a Ph.D. from the same institution in Bioorganic Chemistry, funded by a competitive scholarship and EU programs.
$i++ ?>

Jesse Chen
Entrepreneur-in-residence
RA Capital Management
Jesse Chen, Ph.D is an Entrepreneur-in-Residence at RA Capital Management. In this role he works closely with RA's Venture Team to evaluate various drug discovery platforms and initiate novel therapeutics programs. Jesse has more than a decade of discovery research and management experience, from early discovery through preclinical development. Most recently, Jesse co-founded Avilar Therapeutics and led discovery research until its $60M seed financing. Prior to joining RA, Jesse was Senior Director of Discovery at Kymera Therapeutics. As the first and founding member of Kymera's scientific team, Jesse was responsible for building the company's industry-leading targeted protein degradation platform and pipeline, and he helped secure the company's Series A and B financings as well as a partnership with Vertex. Jesse also held research leadership roles at Moderna Therapeutics and Millennium Pharmaceuticals, where he was responsible for developing novel platforms and leading discovery programs. Jesse earned his Ph.D. in Biological Chemistry from MIT and was a Harvard Origins Research Fellow.
$i++ ?>

Gary Kleiger
Associate Professor
University of Nevada, Las Vegas
Dr. Kleiger began his career as a structural biologist in the laboratory of Dr. David Eisenberg (UCLA). Dr. Kleiger then joined the laboratory of Dr. Ray Deshaies (formerly Caltech and now Vice President of global research, Amgen) focusing on the ubiquitin system and the application of biochemical and enzymological techniques to uncover enzyme mechanism. Dr. Kleiger is an expert in targeted protein degradation and a leader in the application of enzyme kinetics to the ubiquitylation reaction. Dr. Kleiger's research is at the nexus of understanding how ubiquitylating enzymes function at the molecular level and how to harness the power of these enzymes to treat various human diseases such as cancer. He is involved in both academic and industry collaborations seeking insights into the targeted degradation of disease-causing proteins.
$i++ ?>

Kalli Catcott
Sr. Scientist
Mersana Therapeutics
Kalli is a Principal Scientist at Mersana Therapeutics working on bioconjugation and antibody drug conjugates. She received her bachelors from UC San Diego and has a PhD from Northeastern University. Kalli has spent the past 15 years making antibody conjugates of all kinds at companies such as ImmunoGen, Amgen, and Mersana. There is a very good chance that she arrived here on a bicycle.
$i++ ?>

Philip Mitchell
Science Director
Charles River
Science Director at Charles River Labs where I oversee small molecule Early Discovery drug discovery projects particularly in the area of Huntington's Disease. Prior to joining CRL in 2016 I was a senior group leader at Takeda Cambridge with responsibility for assay development, in vitro pharmacology and hit ID activities. I'm a biologist by training with degree in Biochemistry from the University of Liverpool and PhD in Molecular Biology from the Institute of Cancer Research (ICR) London. My career in drug discovery started in a Wellcome Foundation funded lab at the ICR cloning novel kinase as potential breast cancer targets. Since then I've gained over 20 years drug discovery experience in academia, biotech, pharma and CRO environments and been a member of project teams that have been fortunate enough to transition small molecules to pre-clinical & clinical development.
$i++ ?>

Greg Thurber
Associate Chair and Associate Professor of Chemical Engineering
University of Michigan
Greg M. Thurber is Associate Professor of Chemical Engineering and Biomedical Engineering at the University of Michigan and Associate Chair of Graduate Education in ChE. His work focuses on applying fundamental biotransport principles to design novel therapeutics and molecular imaging agents including antibody drug conjugates. Prof. Thurber received his training in protein therapeutics at MIT and in vivo molecular imaging at Mass General Hospital and Harvard Medical School. He has authored over 50 papers and delivered 60 invited talks at major pharmaceutical companies, national and international conferences, and university departmental seminars. He also has consulting/research contract affiliations with more than 15 different companies. Prof. Thurber's work has been featured in popular news outlets including NPR's "All Things Considered" and Smithsonian Magazine, and he has received several awards including an NIH K01 award, the National Science Foundation CAREER award, and the World ADC George R. Pettit Award for contributions to the field of antibody drug conjugates.
$i++ ?>

Arjun Raj
Professor
University of Pennsylvania
Arjun went to UC Berkeley, where he majored in math and physics, earned his PhD in math from the Courant Institute at NYU, and did his postdoctoral training at MIT before joining the faculty at Penn Bioengineering in 2010. He is currently a professor of Bioengineering. His research focus is on the developed experimental techniques for making highly quantitative measurements in single cells and models for linking those measurements to cellular function. His ultimate goal is to achieve a quantitative understanding of the molecular underpinnings of cellular behavior.
$i++ ?>

Will Greenleaf
Associate Professor
Stanford University
$i++ ?>

Nathan Price
CSO
Thorne HealthTech
Dr. Nathan Price is Chief Scientific Officer of Thorne HealthTech (NASDAQ: THRN). Previously he was CEO of Onegevity, an AI health intelligence company that merged with Thorne prior to the IPO in 2021. In 2019, he was named as one of the 10 Emerging Leaders in Health and Medicine by the National Academy of Medicine, and in 2021 he was appointed to the Board on Life Sciences of the National Academies of Sciences, Engineering, and Medicine. He spent much of his earlier career as Professor and Associate Director of the Institute for Systems Biology (now on leave), co-director with biotechnology pioneer Lee Hood of the Hood-Price Lab for Systems Biomedicine, and is Affiliate Faculty at the University of Washington in Bioengineering and Computer Science & Engineering. He is a Camille Dreyfus Teacher-Scholar, received the 2016 Grace A. Goldsmith award for his work pioneering 'scientific wellness', was a co-founder of Arivale, and received a Healthy Longevity Catalyst Award from the National Academy of Medicine in 2020. He has co-authored more than 180 peer-reviewed scientific publications and given over 200 talks and keynotes. He also served as Chair of the NIH Study Section on Modeling and Analysis of Biological Systems (MABS).
$i++ ?>

Caroline Uhler
Associate Professor
MIT
Caroline Uhler is an associate professor in the Department of Electrical Engineering and Computer Science and the Institute for Data, Systems, and Society at MIT. In addition, she co-directs the newly-launched Eric and Wendy Schmidt Center at the Broad Institute. She holds an MSc in mathematics, a BSc in biology, and an MEd all from the University of Zurich. She obtained her PhD in statistics from UC Berkeley in 2011 and then spent three years as an assistant professor at IST Austria before joining MIT in 2015. She is a Simons Investigator, a Sloan Research Fellow and an elected member of the International Statistical Institute. In addition, she received an NSF Career Award, a Sofja Kovalevskaja Award, and a START Award from the Austrian Science Foundation. Her research lies at the intersection of machine learning, statistics, and genomics, with a particular focus on computational models of genome packing and regulation.
$i++ ?>

Jessilyn Dunn
Assistant Professor
Duke University
Dr. Jessilyn Dunn is an Assistant Professor of Biomedical Engineering and Biostatistics & Bioinformatics at Duke University. Her primary areas of research focus on biomedical data science and mobile health; her work includes wearable sensor, electronic health records, and multi-omics integration and digital biomarker discovery. Dr. Dunn is the Director of the BIG IDEAs Laboratory, whose goal is to detect, treat, and prevent chronic and acute diseases through digital health innovation. She is also currently PI of the CovIdentify study to detect and monitor COVID-19 using mobile health technologies. Dr. Dunn was a NIH Big Data to Knowledge (BD2K) Postdoctoral Fellow at Stanford and an NSF Graduate Research Fellow at Georgia Tech and Emory, as well as a visiting scholar at the US Centers for Disease Control and Prevention and the National Cardiovascular Research Institute in Madrid, Spain.
$i++ ?>

Derek Janssens
Postdoctoral Researcher
Fred Hutchinson Cancer Research Center
Dr. Derek Janssens PhD is a postdoctoral researcher in the lab of Dr. Steven Henikoff in the Basic Sciences Division of the Fred Hutchinson Cancer Research Center. After completing his graduate thesis at the University of Michigan, Derek joined the Henikoff lab in 2017 and has been developing novel chromatin profiling tools to understand the epigenetic heterogeneity of cancer. Both the automated CUT&RUN and CUT&Tag platforms Derek developed are currently available as core services through the Fred Hutchinson Cancer Institute. More recently, Derek has been optimizing CUT&Tag for single cell applications and is working to increase the number of single cells profiled in each experiment, while minimizing the cost.
$i++ ?>

Diana Azzam
Assistant Professor
Florida International University
Diana Azzam, PhD, is an Assistant Professor at Florida International University. She has a PhD in Biochemistry & Molecular Biology from the University of Miami, Florida. Her lab focuses on implementing functional precision medicine approaches in clinical trials to improve treatment outcomes of cancer patients. Her research also investigates cancer stem cells and their role in therapy resistance and metastasis.
$i++ ?>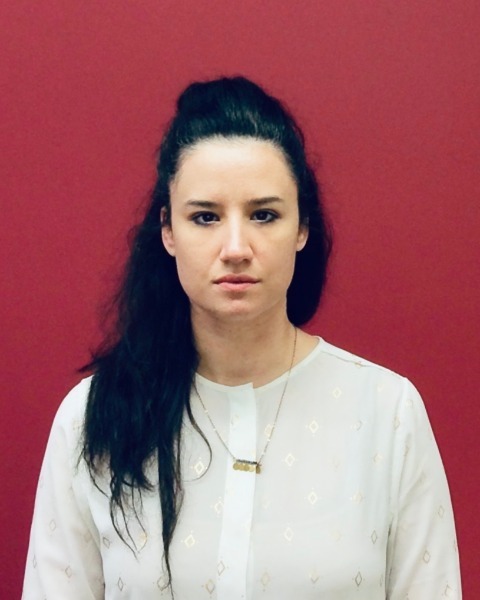 Alice Soragni
Assistant Professor
University of California Los Angeles
Alice Soragni, PhD, is an Assistant Professor in the David Geffen School of Medicine at UCLA, a member of the Jonsson Comprehensive Cancer Center and of the UCLA Molecular Biology Institute. She has a Bachelor and Master of Science cum Laude from the University of Bologna, Italy and a PhD from the ETH of Zuerich, Switzerland. Her laboratory in the Department of Orthopaedic Surgery at UCLA couples basic research into mechanisms of disease to the development of novel therapeutic strategies. Her expertise lies in the development of tumor organoid models to investigate the biology of rare tumors and perform screenings for functional precision medicine applications.
$i++ ?>

Thomas Conrads
Director of Women's Health Research
Inova Health System
Thomas P. Conrads, PhD is the Director of Women's Health Research in the Inova Health System and the affiliated Women's Health Integrated Research Center in Northern Virginia. He is also the Chief Scientific Officer of the Department of Defense Gynecologic Cancer Center of Excellence. His efforts are focused on developing and applying cutting-edge applications and workflows in proteomics for cohort-scale analysis of clinically derived specimens. The overarching goals of these efforts are toward identifying and validating protein biomarkers and surrogates for enhanced cancer patient management through improved early detection, patient stratification, and monitoring for therapeutic efficacy, outcome and recurrence.
$i++ ?>

Rene Overmeer
Head Assay Development and Automation
Hubrecht Organoid Technology (HUB)
René received his PhD in Biology from the Leiden University Medical Center on a molecular study of DNA damage repair. He subsequently moved to University Medical Center Utrecht to do his Post Doc studying Ras/Rap cancer signaling. During this period, he started working with adult stem cell derived Organoid Technology and developed the first drug screens together with the group of Hans Clevers. He continued this work in the newly formed 'Hubrecht Organoid Technology' (HUB) where he became responsible for development of new assays and high throughput screening.
$i++ ?>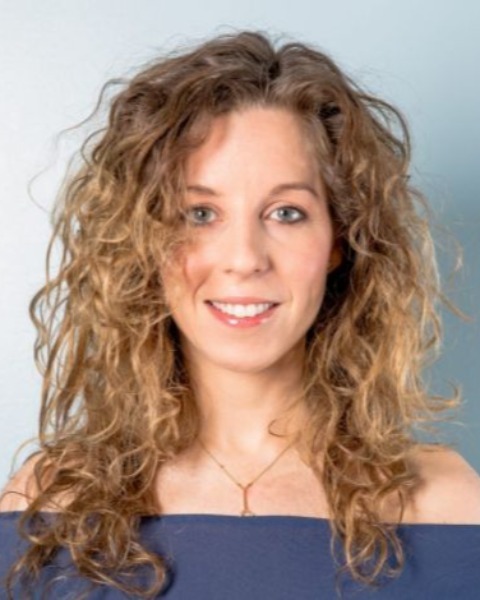 Magdalena Kasendra
Director of Research and Development at the Center for Stem Cell and Organoid Medicine (CuSTOM)
Cincinnati Children`s Hospital and Medical Center
"Magdalena Kasendra is the Director of Research and Development at the Center for Stem Cell & Organoid Medicine (CuSTOM). She leads a multifaceted effort to translate breakthrough discoveries in stem cell biology and organ development into innovative organoid-based solutions to address unmet medical needs. These include organoid-based platforms enabling discovery and development of safer and more efficient drugs, precision medicine applications and organoid-based tissue replacement therapies.
Prior to joining CuSTOM's leadership team, she managed the multidisciplinary team responsible for developing, translating and commercializing Organs-on-Chips technology at Emulate Inc., a spin-off from Harvard's Wyss Institute for Biologically Inspired Engineering. This research has led to major advances in bioengineering of intestinal tissue by combining microchip manufacturing methods and organoid technology and demonstrated the utility of this platform in drug development, disease modeling and precision medicine.
Dr. Kasendra's career spans industry, academia and the start-up world. She performed her PhD project at Novartis Vaccines and Development, which was followed by post-doctoral research fellowship at the Harvard Medical School and the Wyss Institute for Biologically Inspired Engineering at Harvard University. She has authored numerous publications and patents."
$i++ ?>

Heather Colvan, Ph.D.
Director of Operations
Simplicis
Heather Colvan is the cofounder and Director of Operations for Simplicis. Simplicis provides expert sample management solutions focused on data and hardware integration for automated pharmaceutical laboratories.
For the past 12 years Heather has been focused on delivering problem specific solutions to Simplicis's clients with a dedication to data management. Prior to Simplicis Heather worked in healthcare revenue cycle management implementing and integrating claims inventory management solutions.
Heather is an advocate for women in computer science and gladly volunteers her time to facilitate a Girls Who Code club at her son's school.
$i++ ?>

Shawnnah Monterrey
CEO
BeanStock Ventures
Shawnnah Monterrey, MBA, CEO of BeanStock Ventures, is a domain expert with over 20 years of experience in the medical industry with specific emphasis on guiding innovative products to market. Shawnnah has a passion for innovation in medical devices, life sciences and biotechnology. As the CEO, she continues to provide thought leadership in guiding the innovation of products and services that benefit the market and healthcare.
$i++ ?>

Maya Krolik
Student
The Bishop's High School, La Jolla, California
Maya is a rising Junior with a never ceasing curiosity for the world around her. She was the team captain and programming lead on her FTC robotics team, and is currently their youth mentor. She also helped lead the team's outreach efforts in hopes of inspiring the next generation of coders and engineers. Maya has experience with android app development, computer vision, and machine learning. As Maya graduates High School and goes to college, she is always exploring every possible opportunity to learn and grow as both an engineer and a person.
$i++ ?>

Debbie Bowers, M.BA., B.S.
Sr. VP, Commercial Development
BioDot, Inc.
Debbie Bowers, VP of Commercial Development and Board Member at BioSoft Integrators; WomXn of SLAS Co-Chair. 26 years supporting global Life Science customers through automation consultation, applications development and first in class customer care. An industrial engineer; an MBA with an emphasis in Global Marketing; and certification in Contract Law. Holistic diversity with all scientific application areas with knowledge of global best practices used in laboratories around the world. Joined BioDot in November 2020. From 2017 to 2020, as President and CCO, Debbie led the commercial strategy for BioSoft Integrators. BioSoft offers Laboratory Information Management Systems (LIMS) to life science, clinical and manufacturing operation laboratories & is the preferred provider of High Performance Computing (HPC) solutions for PacBio customers. Through Debbie's leadership from 2014 to 2017 as VP of Robotic Operations at Hamilton Robotics, her team of 250+ outperformed Industry Growth Targets YoY in selling automated liquid handling systems, while vaulting industry partnerships with the top 20 Life Science innovators, and launched 20+ new products to clinical and RUO customers. 2013/2014, Bowers was VP of Business Development at Invetech, a Danaher company, who specialized in product development for clinical diagnostics, life science and consumer product companies like Haemonetics, Coca Cola and Bio-Rad. 2000 thru 2012, Debbie acquired in-depth knowledge in all areas of liquid handling automation, detection, automated sample storage and retrieval systems and the consumables and modules required to automate complete workflows for life science applications in her many roles at Tecan US. While at Tecan, she was responsible for sales, marketing, applications, custom solutions, product development and worked with every facet of customer type and scientific application. Early engineering, project management and technical sales roles provided Debbie with expertise in micro and macro filtration when working for Pall Gelman Sciences and Baker Hughes Process Equipment Company.
$i++ ?>

Samuel Oliveira
Postdoctoral Researcher
Boston University
Dr. Samuel Oliveira is a Post-doc at the CIDAR lab (cidarlab.org) and the Research Lead of the DAMP Lab (damplab.org), led by Prof. Doug Densmore at Boston University. Samuel has a background in Bioengineering, Microfluidics, Microscopy, and Lab Automation. At the CIDAR lab, his research is focused on automating the design and fabrication of micro-environments to study the dynamics of intercellular communication and multicellular circuits in synthetic bacterial communities. At the DAMP Lab, he is responsible for supervising novel hardware, software, and wetware projects and managing off-the-shelf services and customer projects involving the design and assembly of synthetic genetic constructs using automated platforms.
$i++ ?>

Deepak Balaji Govindaraj
Scientist
CSIR
Dr. Deepak Balaji Thimiri Govindaraj is a Centre Manager of CSIR Synthetic Biology and Precision Medicine Centre. Deepak Balaji is a chemical engineer by training and has worked on nanobiotechnology, industrial synthetic biology and drug screening for precision medicine.
During his PhD in KU Leuven Belgium, Deepak worked on Nanobiotechnology methods for cell surface proteomics. The work resulted in a Patent and sold as a product in a spin-out company. Deepak then went to EMBL for a Marie Curie EIPOD Fellow where he designed synthetic baculovirus genome for recombinant protein expression. As a Senior Scientist at Oslo University hospital Norway, Deepak established the drug sensitivity screening platform for blood cancer precision medicine. Deepak has published 32 research papers, 3 granted patents, 25 conference proceedings and book chapters. Deepak has published in high impact journal such as Molecular Systems Biology, Blood, Nanoconvergence and Leukemia.

$i++ ?>

Neil Benn
Managing Director
Ziath Ltd
Neil is co-founder and Managing Director of Ziath. Since 1994, Neil has experience with a range of companies; GlaxoSmithKline; Cambridge Antibody Technology, Cenix Bioscience GmbH and the Max Planck Institute of Cell Biology and Genomics. Within these companies Neil has been responsible for the development, maintenance and implementation of laboratory automation and associated software with a focus on process control and information management.
Neil has served on the board of the European Laboratory Robotics Interest Group (ELRIG) in both Germany and the UK. He was the informatics chair for Lab Automation 2009, has edited for the Journal for the Association for Laboratory Automation and also served on the board of The Journal for Laboratory Automation. Neil has a Bachelor's degree in Biotechnology and a Master's degree in Computer Science.
$i++ ?>

Maciej Grajewski
Co-Founder/CEO
SG Papertronics B.V. and University of Groningen
Maciej Grajewski studied Biotechnology at Poznań University of Life Sciences. After graduation, he moved to Groningen for his PhD studies on microfluidic cell cultures and optical real-time cell monitoring. This work was performed with professor Verpoorte, in the Pharmaceutical Analysis group. It was also part of a larger EU collaborative network (LiPhos), which aimed to design, develop and test an optical tool for endothelial cell behaviour. Currently, Maciej's interests revolve around real-time monitoring systems for diagnostic and environmental purposes.
$i++ ?>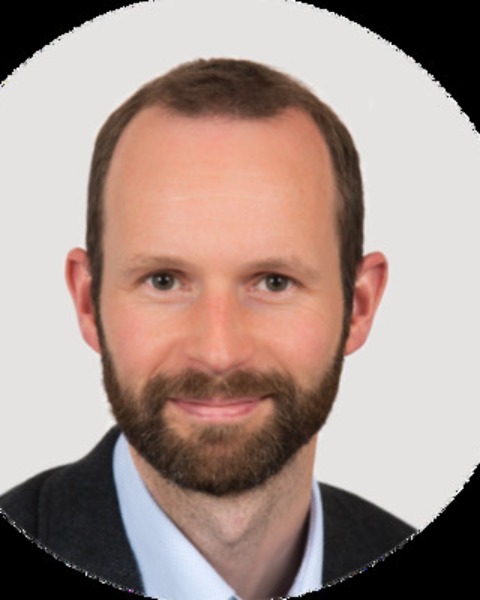 Adam Stoten
SVP Academic Partnerships
Evotec (UK) Ltd
Dr Adam Stoten is SVP Academic Partnerships at Evotec SE, a global multi-modality drug discovery and development company, where he is responsible for creating new international BRIDGE partnerships to accelerate the translation of academic science into new therapeutics. Prior to Evotec, Dr Stoten was Chief Operating Officer and board director at Oxford University Innovation Ltd (OUI). While at OUI he was a member of the team that negotiated the Oxford COVID vaccine partnership with AstraZeneca, was a founding director of Vaccitech Ltd and EvOx Therapeutics Ltd and was a co-architect of Evotec's first BRIDGE; LAB282. Between 2010 and 2013 Dr Stoten worked as Deputy General Manager for a joint venture between the University of Oxford and Emergent BioSolutions Inc, developing a next generation TB vaccine. Prior to this Dr Stoten worked in healthcare consulting and then in increasingly senior commercialisation roles at Isis Innovation. Dr Stoten also serves as a board member of both PraxisAuril, the UK professional association for knowledge exchange practitioners, and of ATTP, the body that maintains internationally recognised standards for the knowledge and technology transfer profession.
$i++ ?>

Ytsen van der Meer
Investment Manager
NV NOM
Life Sciences investor from the Netherlands.
I work at a regional investment fund based out of the Netherlands that invests across several domains, amongst others life sciences & health, in the pre-seed and series A stages. My personal expertise lies within the early stage, life sciences and high- and deeptech domain.
$i++ ?>

Corina Prent
Managing Director
RUG Ventures
$i++ ?>

Maurizio Aiello
CEO
React4life
Maurizo Aiello, CEO of React4life with international experience in company growth, execution, innovation. Specialties are: strategic vision and ability to create innovation, starting from basic and applied research and reaching the market. At present, he launched 3 startups born from basic research.
He holds a physics degree in nuclear physics in 1994. He has been Technologist at National Research Council of Italy since 2001 and Professor at the University of Genoa.
From 2014 to 2020 Aiello was Italian delegate for European Commission Horizon 2020 ""Secure Societies"" program; board member in different companies and institution, and scientific councils: among them former president of the SIIT Technology District, CEO of Cleis Security, board member at Italian Institute of Communications and others.
Author of more than 60 articles in international journals, international conferences, white papers; research activity in bioengineering, cybersecurity and infrastructure management. Hacker, with competences in development of cyberattacks and cyberweapons to IoT devices and networking infrastructure. Author of "slowdroid" denial of service attack.
Since 2017 Maurizio Aiello is founder and CEO of React4life s.r.l., an Italian biotech company that develops organ on chip technologies for accelerating the human disease understanding and novel personalized therapies development; React4life has won several international awards and projects, and recently the Innovation Radar award from European Commission as best Health technology 2021.

$i++ ?>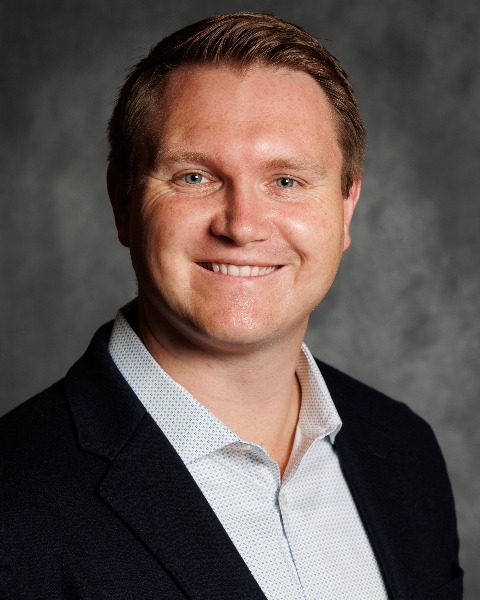 Coleman Murray
COO
Ferrologix Inc
Leveraging my experience, qualifications, and passion for bioengineering & mechanical design I can accelerate innovative ideas to products for real world applications. I have a talent for linking early stage technologies to address specific market needs and have experience in growing tech platforms from initial concept to commercialization, with unique expertise in micro/nanotechnologies. In 2015, I founded Ferrologix based on my doctoral work at UCLA and currently serve as Chief Operating Officer where I oversee technical development and management of technical staff. Our company mission and vision is to use cutting edge magnetic nanotechnology to accelerate & scale emerging diagnostics & therapeutics.
$i++ ?>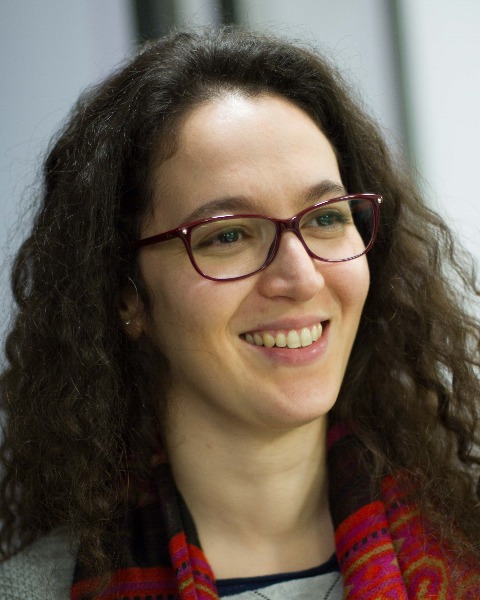 Amel Bendali
COO & Co-Founder
INOREVIA
Amel Bendali, PhD, is the Chief Operating Officer and co-founder of Inorevia, a Paris-based startup providing new tools for life science research and diagnostics.
After graduating as an engineer in Physics and Biotechnologies, she joined the Vision Institute in Paris to participate in an ambitious research project to develop retinal prosthetic implantable devices, helping to restore functional vision to blind patients. Once graduated with a PhD in Neurosciences, she decided to move to microfluidics and microsystems, and joined Dr JL Viovy's lab at Curie Institute in Paris. After developing technologies based on microfluidics and magnetic particles, she co-founded Inorevia with Julien Autebert, CEO and CTO, and 3 researchers from CNRS who invented the technologies.
Since the creation of Inorevia in 2016, Amel has gained extensive experience in entrepreneurship, market approach for innovation, and taking patents and invention to meet market needs and solving actual users challenges.
Inorevia's vision is to unlock next-generation life science solutions, by combining highly efficient miniaturization and full automation to support reasearchers and clinicians dealing with complex workflows and challenging samples.

$i++ ?>

Mitchell Mutz, Ph.D.
Entrepreneur Partner
Vivo Capital
Mitchell Mutz, PhD, is an accomplished biotech serial entrepreneur, venture investor, and inventor. He is currently an entrepreneur partner at Vivo Capital, a fund focused on investment opportunities in therapeutics, medical devices, and tools. Prior to joining Vivo, Mitchell was Senior Investment Director at the Roche Venture Fund, a $500M Swiss corporate venture fund which invests for financial return. His portfolio included Enliven Therapeutics, Fabric Genomics, Good Therapeutics, Jasper Therapeutics (NASDAQ: JSPR), Kumquat Biosciences, lino Biotechnology, Pandion Therapeutics (acquired by Merck), Purigen Biosystems, and Stratos Genomics (acquired by Roche). Previously, Mitchell was a co-founder, president, chief scientific officer, and board member of Amplyx Pharmaceuticals, Inc., a biotherapeutics company and Stanford University spinout. Mitchell led the company's R&D efforts, team building, as well as financing and in-licensing strategy and helped grow the company from early preclinical discovery to the clinical stage. Amplyx has attracted over $140M in venture financing as well as over $11M in non-dilutive funding from the NIH. Amplyx had a successful Phase 2 clinical trial readout in 2020 and was acquired by Pfizer in 2021. Mitchell was also on the founding team and the Principal Scientist of Labcyte, a tools company that he helped grow from a garage-based start-up to profitability. Mitchell was responsible for discovering and and developing biotechnology applications for Labcyte's novel acoustic drop ejection technology. Labcyte employs over 250 people worldwide, attracted over $80M in venture financing, and was acquired by Beckman Coulter Life Sciences in 2019. Mitchell earned a Ph.D. in chemistry from the University of Rochester, a diploma in orchestral studies from the University of London, and a B.A. in chemistry with high honors from Oberlin College. Mitchell is also an inventor on 37 issued patents.
$i++ ?>

Elizabeth Sharlow
Professor of Research
University of Virginia
Elizabeth Sharlow is a Professor of Research in the Department of Pharmacology at the University of Virginia. She is currently developing high content imaging assays using iPSC-derived neurons and iNeurons from healthy and Alzheimer's disease patients. She has worked in the drug discovery field for over 20 years in academia and in industry.
$i++ ?>

Ishita Mili
Artistic Director
IMGE Dance LLC
Ishita Mili is a Bengali American Choreographer, Director of IMGE Dance LLC, and US Sales Associate for acCELLerate. After extensively training in Indian classical, folk, and hip hop dance in NJ, Ishita founded to use her cultural roots to share global stories with artists of diverse backgrounds. IMGE has since been highlighted at Kala Ghoda Arts Festival, New Victory Theater, Seattle International Dance Festival. Ishita was also featured in Dance Informa and Pulse Magazine UK as a rising South Asian artist, and was most recently Co-Choreographer of "HAIR" The American Rock Musical at Asolo Repertory Theater. Ishita also holds a BS in Chemistry and a Masters of Business and Science in Drug Discovery and Development, and has been working with acCELLerate since 2018 to expand and support the use of Assay Ready Cells transatlantically.
$i++ ?>

Colin Cox
Director of Automation
Seer, Inc.
Lab automation engineer and molecular biologist specialized in scaling, development, and teams. Extensive experience with liquid handlers and integrated workcells in R&D and factory settings.

I teach 3D printing, am a certified rescue SCUBA diver, and am passionate about D&I programs.
$i++ ?>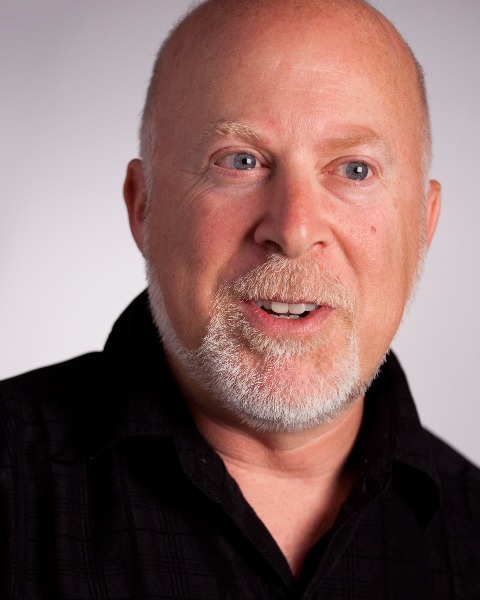 Richard Ellson
CTO
Beckman Coulter Life Sciences
R&D molecular diagnostics professional, 10+ years of experience, with drive for results, known for high productivity and delivering products, from concept through commercialization, to market in time. Extensive
knowledge of molecular biology high throughput laboratory systems and CLIA lab operations, analytical assay validation and clinical studies to supporting clinical utility for LDTs. Enthusiastic about learning and enabling tools and solutions contributing to the improvement of human health.
$i++ ?>

Ashley Wallace, Ph.D.
Assistant Director of Education and Outreach
University of Pennsylvania
Ashley J. Wallace, Ph.D. is the Assistant Director of Education and Outreach for the Laboratory for Research on the Structure of Matter (LRSM), an NSF-funded center for materials science research, at the University of Pennsylvania. She is the immediate past Diversity and Education Coordinator for the Center for Engineering MechanoBiology (CEMB), an NSF-funded science and technology center.

Dr. Wallace obtained a BS in Chemistry from Southern University and A&M College (SUBR) and her doctoral degree from the Department of Chemistry at THE Ohio State University (OSU), where she designed self-assembling amphiphilic materials for early detection of cancer tumors via MRI under the supervision of Dr. Joshua Goldberger. Upon completing her doctoral program, she realized her desire to combine her love for science with general education. In her current position, Dr. Wallace's scientific repertoire and commitment to developing a new generation of scientific leaders for an ever-evolving workforce is shown through managing a well-versed portfolio of programs. She is also heavily involved in the development and implementation of policies that support diversity initiatives and fosters a culturally inclusive scientific community.

Aiming to promote and increase public awareness of STEM relevance in society to communities that are disproportionally underserved, Dr. Wallace has held a number of leadership roles as an active member of the National Society of Black Engineers Greater Philadelphia Professionals (NSBE GPP) Chapter and the National Organization for the Professional Advancement of Black Chemists and Chemical Engineers (NOBCChE). In 2020, she successfully organized NOBCChE's first all-virtual national conference, and was awarded the 2020 NOBCChE Presidential Award, recognizing her for her leadership as an advocate for underrepresented communities in science, technology, engineering, and mathematics (STEM). In 2021, Dr. Wallace was elected to be serve NOBCChE as an Executive Board Member.
$i++ ?>

Hakim Yadi
CEO
Closed Loop Medicine
$i++ ?>

Peter E. Wais, PhD
Assistant Professor of Neurology
UCSF
Peter E. Wais, Ph.D., Assistant Professor in Residence, Department of Neurology, UCSF


After a career in industry, which culminated as chief executive for companies producing basic sheet steel and pure chocolate, I redirected my energy and curiosity toward basic research in the cognitive neuroscience of long-term memory. I made the transition from leadership of an industrial organization to graduate school at UCSD, where I developed my thesis in cognitive neuroscience about the roles of the hippocampus in recognition memory.

My current research focus involves a translational neuroscience approach in a cognitive training intervention that targets sustained improvement in capabilities for long-term memory (LTM) and cognitive control. My goal in this research is to develop an effective, practically useful cognitive intervention that remediates high-fidelity LTM capabilities in older adults diminished by mild cognitive impairment (MCI).
$i++ ?>

Timothy Ruckh, PhD
Associate Director, Digital Health
AstraZeneca
Tim Ruckh is an Associate Director in AstraZeneca's R&D Digital Health group. In his role he supports clinical stage drug programs with aspects of their digital strategy that focus on remote clinical data collection using devices and wearable sensors. Tim's academic training was in Mechanical (B.S, M.S) and Biomedical (Ph.D) Engineering, and he was a postdoc at Massachusetts General Hospital and Northeastern University before joining the private sector at Google [X], later becoming Verily Life Sciences, and AstraZeneca. His current focus is on developing and implementing digital health technologies to collect key clinical trial endpoint data in order to increase efficiency in clinical development.
$i++ ?>

Silvia Scaglione, Ph.D.
Chief Scientist
React4life
She received in 2005 the Ph.D. in Bioengineering at the University of Genoa, Italy.
Since 2010 Silvia Scaglione is permanent Researcher at National council of Research (CNR).
She is founder and chief scientist of React4life s.r.l., an innovative biotech company that develops organ on chip technologies for accelerating the human disease understanding and novel personalized therapies development; React4life has won several international awards and projects, such as H2020 SME Instrument Phase 1, seal of Excellence SME phase 2, Innovation Radar (2021) as best Health technology.
Scaglione is author of more than 80 international peer-reviewed papers, book chapters, author of 7 patents.
$i++ ?>

Rachel Chasse
Group Lead - Digital Operations & Qualifications
AbbVie
Rachel Chasse is a Group Lead, Digital Operations & Qualifications at AbbVie. Previously, she was the founding Director of Innovation at the Digital Medicine Society (DiMe). At DiMe, she curated scientific content, led patient engagement and equity initiatives, and developed content for the Playbook, the essential industry guide for developing successful digital clinical measures. Prior, she supported the digital clinical team at MindMedicine, developing successful digital, remote data capture paradigms supporting psychadelic drug development. Before that, she was in the Digital Medicine group at Pfizer exploring innovative technological approaches to drug development, including developing the industry-first on-site lab using digital medicine tools (wearables, ambient sensors, etc). Rachel is based in Chicago, USA.
$i++ ?>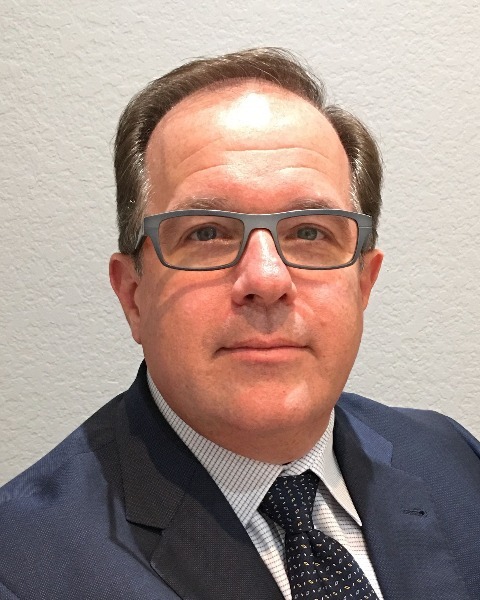 Daniel R. Rines, PhD
VP, Digital Transformation & Tech Enabling Services
Strateos, Inc.
Daniel has more than 20 years of experience in the biopharma industry, working across multiple functional disciplines, including phenotypic assay development, high-throughput screening, and software engineering. Before Strateos, he was a Research Investigator at Novartis (GNF) and led multiple drug discovery campaigns. His research focused on developing novel phenotypic assays across various indications. Daniel received a B.S. in Biochemistry from the University of California at Davis and a Ph.D. in Cell and Molecular Biology from the Massachusetts Institute of Technology (MIT).
$i++ ?>

Charles Fracchia, CEO
CEO
BioBright
Charles Fracchia is the founder of BioBright, a Boston-based company that automates the secure data collection and analysis from laboratory and biomanufacturing environments. BioBright was initially funded by DARPA to create DarwinSync: the first -and continues to be the only- scalable and end-to-end encrypted data collection and analytics system for the life sciences market.


Mr. Fracchia is also the Co-Founder of BIO-ISAC, an international organization that addresses threats unique to the bioeconomy and enables coordination among stakeholders to facilitate a robust and secure industry.


Charles received his graduate education between the MIT Media Lab and Harvard Medical School and obtained his bachelor's degree from Imperial College London. Charles gained critical experience from his work at IBM Research and Ginkgo Bioworks where he was respectively the first synthetic biologist and first full-time person outside of the founding team. He has received a number of awards including MIT Technology Review's 35 under 35, IBM PhD fellowships and the Extraordinary Minds fellowship.
In 2021, the US Defense Advanced Research Projects Agency (DARPA) named Charles Fracchia to its Information Science and Technology (ISAT) Study Group.
$i++ ?>

Joshua Kangas, Ph.D.
Assistant Teaching Professor
Carnegie Mellon University
A successful Computational Biology researcher will have a strong understanding of computational techniques and the biological processes and techniques underlying the development of the data they are analyzing. In the courses Joshua teaches at Carnegie Mellon University, students generate experimental data in wet-lab experiments and learn to apply computational techniques for the analysis of those data. Joshua constantly looks for ways to make our course offerings as modern as possible in both the wet-lab and computational techniques learned by students. At times, this has included modernizing classic labs or generating new modules based on novel research. He teaches courses for high school students, undergraduates, and graduate students (M.S. and Ph.D.).

He was also integral in the design and setup of the Automation Lab used by the M.S. Automated Science program at Carnegie Mellon University.
$i++ ?>

Brian O'Sullivan
Senior VP Commercial
HighRes Biosolutions
Brian joined HighRes in March 2014 as the head of sales and marketing. In his eight years with the company, he and his team built a dynamic global sales, marketing, applications and service/support organization spanning the globe. Brian has more than 20 years experience selling, marketing, demonstrating, breaking, servicing lab automation solution. The solutions range from basic liquid handling workstations to enterprise level modular, mobile robotic automation data factories.
$i++ ?>
Toby Blackburn, MBA
Head of Business Development and Strategy
Emerald Cloud Lab
Toby Blackburn serves as the Head of BD and Strategy at Emerald Cloud Lab (ECL), a physical laboratory which scientists can access remotely via the internet that allows them to run, analyze, and interpret experiments without setting foot in the lab. He holds an MBA from Duke University's Fuqua School of Business, and a B.S. in Chemical Engineering from North Carolina State University.
$i++ ?>

David R. Walt, Ph.D.
Hansjörg Wyss Professor of Bioinspired Engineering
Harvard Medical School, Brigham and Women's Hospital, Wyss Institute at Harvard
David R. Walt is the Hansjörg Wyss Professor of Bioinspired Engineering at Harvard Medical School and Professor of Pathology at Harvard Medical School and Brigham and Women's Hospital, is a Core Faculty Member of the Wyss Institute at Harvard University, Associate Member at the Broad Institute, and is a Howard Hughes Medical Institute Professor. Dr. Walt is co-Director of the Mass General Brigham Center for COVID Innovation. Dr. Walt is the Scientific Founder of Illumina Inc., Quanterix Corp., and has co-founded multiple other life sciences startups including Ultivue, Inc., Arbor Biotechnologies, Sherlock Biosciences, Vizgen, Inc., and Torus Biosciences . He has received numerous national and international awards and honors for his fundamental and applied work in the field of optical microwell arrays and single molecules. He is a member of the U.S. National Academy of Engineering, the U.S. National Academy of Medicine, a Fellow of the American Academy of Arts and Sciences, a Fellow of the American Institute for Medical and Biological Engineering, a Fellow of the American Association for the Advancement of Science, a Fellow of the National Academy of Inventors, and is inducted in the US National Inventors Hall of Fame.
$i++ ?>

Raven Solomon
Diversity, Equity, and Inclusion thought leader
RAVEN SOLOMON is a global Diversity, Equity, and Inclusion thought leader and nationally recognized keynote speaker who helps organizations get future-ready by understanding generations, racial equity, and their intersection.

Raven's mission is simple-- to solve for racial inequity by breaking down generational and racial barriers in the workplace, replacing them with empathy and synergy that fosters productive working relationships, drives business results, and prepares organizations to compete in the not-so-distant future.

She is the author of the 2019 release Leading Your Parents: 25 Rules to Effective Multigenerational Leadership for Millennials and Gen Z, where she shares leadership principles and practical advice for young professionals seeking to transition into leadership positions in today's diverse workplace, and the founder of the Charlotte-based Center for Next Generation Leadership and Professional Development, a startup focused on providing softskill development to the leaders of tomorrow. In her spare time, Raven consults with Franklin Covey, the world leader in leadership development, in the area of unconscious bias and is the host of The Generational View Podcast.

Raven has helped tens of thousands, from podiums around the world, close the gaps inside of dozens of industry-leading companies, and create sustainable cultural change. She's also consulted with household brands in the areas of generational diversity & inclusion and early talent development and retention. As the valedictorian of her college graduating class and one of the youngest-ever executives in the Fortune 50 company with which she spent nearly a decade, she has always shown that her approach to leading and influencing people yields results.
$i++ ?>

Carolyn Bertozzi, PhD
Anne T. and Robert M. Bass Professor of Chemistry, Professor of Chemical & Systems Biology and Radiology (by courtesy), Baker Family Director
Stanford ChEM-H
Carolyn Bertozzi is the Baker Family Director of Stanford ChEM-H and the Anne T. and Robert M. Bass Professor of Humanities and Sciences in the Department of Chemistry at Stanford University. She is also an Investigator of the Howard Hughes Medical Institute. Her research focuses on profiling changes in cell surface glycosylation associated with cancer, inflammation and infection, and exploiting this information for development of diagnostic and therapeutic approaches, most recently in the area of immuno-oncology. She is an elected member of the National Academy of Medicine, the National Academy of Sciences, and the American Academy of Arts and Sciences. She also has been awarded the Lemelson-MIT Prize, a MacArthur Foundation Fellowship, the Chemistry for the Future Solvay Prize, among many others.
$i++ ?>
Key:

Complete

Next

Failed

Available

Locked