SLAS2020 International Conference & Exhibition
The SLAS2020 course package contains 118 presentations including:
95 presentations from ten scientific tracks
Advances in Bioanalytics and Biomarkers
Assay Development and Screening
Automation and High-Throughput Technologies
Biologics Discovery
Cellular Technologies
Data Analysis and Informatics
Drug Target Strategies
Micro- and Nanotechnologies
Molecular Libraries
Precision Medicine Technologies
2 keynote speakers
3 Ignite Panel Discussions
4 Ignite Academic Collaboration Presentations
14 Ignite Award Finalist Presentations
Based on presenter permission, 118 of the 161 total SLAS2020 presentations are available on-demand.
The SLAS Scientific Program Committee selects conference speakers based on the innovation, relevance and applicability of research as well as those that best address the interests and priorities of today's life sciences discovery and technology community. All presentations are published with the permission of the presenters.

Nicola Richmond, Ph.D.
Director
GlaxoSmithKline
Nicola trained as an algebraist up to Ph.D. level then moved into chemoinformatics via a two year role in the Statistics and Modelling Group at Unilever R&D. After completing a post-doctoral fellowship with Prof. Peter Willett at the University of Sheffield, Nicola joined GSK's then Cheminformatics group in 2004 where she held a number of roles including developing methodologies for chemical database searching and hit identification in the presence of process error for high-throughput, high-content screening and both supporting and leading early, small molecule, drug discovery programmes. Nicola then joined one of GSK's fledgling data science groups and led the Biopharm Digital, Data and Analytics focus area, overseeing a number of high-impact projects and continuing with methods development. She is now a director in the newly-formed AI and Machine Learning team where she is predominantly focussed on AI research.
$i++ ?>

Ellen Berg, Ph.D.
Chief Scientific Officer, Translational Biology
Eurofins Discovery
Ellen L. Berg, PhD, is Chief Scientific Officer, Translational Biology at EurofinsDiscovery. She leads the scientific direction of the company's in vitro phenotypic profiling services including the BioMAP® human primary cell-based assay platform. Dr. Berg was co-founder and CSO of BioSeek (acquired by DiscoverX) and before that led a research team developing biotherapeutics at Protein Design Labs (now AbbVie). She received her PhD from Northwestern University and was a postdoctoral fellow at Stanford University. Dr. Berg has served in various positions with the Society of Laboratory Automation and Screening (SLAS), is a board member of the American Society for Cellular and Computational Toxicology (ASCCT), and a member of the Society of Toxicology (SOT) and Inflammation Research Association. Her research interests include drug and toxicity mechanisms of action, phenotypic drug discovery, and predictive toxicology. Dr. Berg holds several patents in the field of inflammation, and has authored over 80 publications.
$i++ ?>

Stephen Previs
Merck
Responsible for conducting pharmacology and mechanism of action studies, activities span early discovery target screening and development of hits for in vivo studies. Primarily involved in experimental design strategies and interpretation of metabolic flux data.
$i++ ?>

Loren Olson
SCIEX
$i++ ?>

Martin Giera, Ph.D.
Head of the Metabolomics Group at the Center for Proteomics and Metabolomics
Leiden University Medical Center
Martin studied pharmacy in Heidelberg and Munich. He is the head of the Metabolomics group at the Center for Proteomics and Metabolomics at the Leiden University Medical Center (LUMC). He holds a PhD in Pharmaceutical Chemistry obtained from the Ludwig-Maximilians-University in Munich (Germany) . With a postdoctoral fellowship (DAAD stipend), he joined the group of Prof. Hubertus Irth at the VU University Amsterdam. Following a research stay in the laboratory of Prof. Charles Serhan at Harvard Medical School, he moved to the LUMC where he today heads the Metabolomics group. He is editor of the book "Clinical Metabolomics". Martin is a permanent committee member of the inter-disciplinary panel of the FWO and served in several EU committees. His main interests lie in clinical and fundamental disease-related research, using metabolomics-based approaches and notably lipidomics.
$i++ ?>

Milan Mrksich, Ph.D.
Henry Wade Rogers Professor
Northwestern University
Dr. Milan Mrksich, the inventor of the SAMDI technology, is the Henry Wade Rogers Professor at Northwestern University and holds appointments in the departments of chemistry, biomedical engineering and cell biology. His research combines synthetic chemistry with materials science to study important problems in cell biology. Dr. Mrksich develops biochips for a host of biological and biotechnological applications and develops mimics of the extracellular matrix for studies of cell adhesion and migration.

Having authored 150 peer-reviewed articles, many based on the SAMDI technology, Dr. Mrksich was named by Technology Review magazine as one of the 100 Top Young Innovators in 2002. He is also a recipient of the ACS Arthur C. Cope Young Scholar Award (2003) and a Fellow, American Institute for Medical and Biological Engineering (2012).

Dr. Mrksich has a doctorate in chemistry from California Institute of Technology and served a postdoctoral fellowship at Harvard University.
$i++ ?>

Associate Principal Scientist
Senior Scientist
AstraZeneca
Aarti was trained as an organic chemist, obtaining her M.S. from the UGA at Athens in 2005 with Prof. Geert-Jan Boons. She started her industrial career as a medicinal chemist at Vertex, and she moved to AstraZeneca as a lead chemist in both oncology and the fragment based lead generation group contributing to the discovery of several clinical candidates. In 2013 she joined AstraZeneca's newly created Chemical Biology group, focusing on small molecule target deconvolution and target engagement, supporting multiple drug discovery projects at different stages.
In the chemical biology group, Aarti has championed the application of the CETSA and in-cell Chemoproteomics to measure cellular target engagement and target validation for multipass transmembrane protein receptors. Aarti's efforts in studying difficult targets was recognized in 2017 with AstraZeneca's Breakthrough Scientist of the Year award. Again in 2020, she was awarded for finding the target of a small molecule modulator of inflammation.
$i++ ?>

Joshua L. LaBaer, M.D., Ph.D.
Executive Director for the Biodesign Institute
Arizona State University
Joshua L. LaBaer, M.D., Ph.D., a leading researcher in cancer and personalized medicine, is the executive director for the Biodesign Institute at Arizona State University.
Joshua LaBaer is one of the nation's foremost investigators in the rapidly expanding field of personalized medicine. His efforts involve the discovery and validation of biomarkers — unique molecular fingerprints of disease — that can provide early warning for those at risk of major illnesses, including cancer and diabetes.
LaBaer also serves as director of Biodesign's Virginia G. Piper Center for Personalized Diagnostics, where he leads a staff of nearly 100 faculty and biologists, microbiologists, engineers, informaticists and students who combine their expertise to find ways to decrease the impact of human disease. As director, he holds the university's first Piper Chair in Personalized Medicine.
$i++ ?>

Andrea Peier
Merck
Over 15 years in industry working in various therapeutic areas with a focus on in vitro models for disease. Currently leading cell-based assay development and screening for target- and phenotypic-based screens.
$i++ ?>

Laurie Parker
University of Minnesota
Dr. Parker was trained as a synthetic chemist before moving into chemical biology, proteomics, and kinase assay design. Her lab develops new substrates and read-out methods for measuring kinase activity in vitro and in live cells.
$i++ ?>

Gianluca Pegoraro
National Cancer Institute
Dr. Pegoraro heads the High-Throughout Imaging Facility (HiTIF), which provides CCR investigators with the expertise and the technology needed to set-up, optimize and implement high-content imaging (HCI) assays. HCI assays are used to analyze large numbers of experimental conditions, such as in high-throughput RNAi or chemical compounds screens. In addition, the HiTIF applies HCI in combination with single-cell image and data analysis to quantify exceedingly rare but biologically important events in heterogeneous populations of cells.
$i++ ?>

Shane Buker
Head of Lead Discovery
Accent Therapeutics
Currently head of lead discovery at Accent Therapeutics, where I coordinate the development of various novel biochemical assays and as well as their use in high throughput screening. Formerly at FORMA Therapeutics and Constellation Pharmaceuticals.
$i++ ?>

Charles Lesburg
Merck & Co. Inc.
Charles Lesburg trained in the laboratory of David Christianson, where he studied structure-function relationships in CAII. He also kicked off a collaboration studying sesquiterpene synthases. Employed at Schering-Plough in Kenilworth NJ, he published the first structure of HCV polymerase, and contributed to many drug discovery programs. After acquisition by Merck & Co., he moved to MRL/Boston to enhance the drug discovery efforts and has been involved in many programs – mainly concerning oncology and immunology – including identification and optimization of small molecule inhibitors and agonists, as well as peptides and oligonucleotides. He remains passionate about the development and use of computational tools for the organization and dissemination of macromolecular structural information, from experiment to analysis. Since 2005, Dr. Lesburg has served on the board (Chair, 2007-2009) of the Industrial Macromolecular Crystallographic Association, dedicated to the funding and operation of a synchrotron X-ray beamline.
$i++ ?>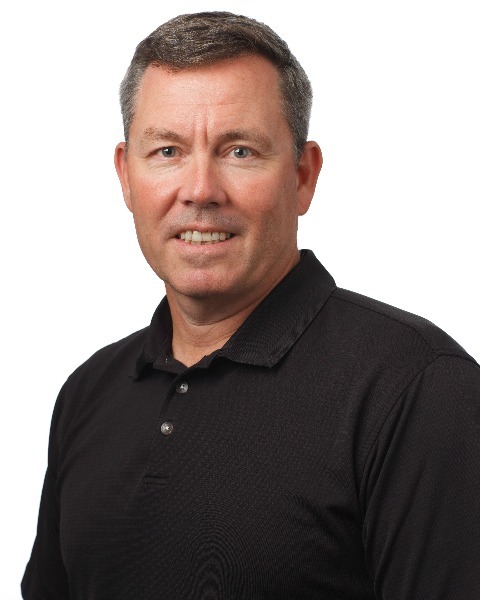 Timothy Spicer, Ph.D.
Co-Director, Scripps Molecular Screening Center
Scripps Research-Florida
Tim Spicer joined Scripps early on at its onset in Jupiter Florida and has been working there for 10 years. Prior to that he was employed at Bristol-Myers Squibb Co. for nine years as a Research Scientist in the Department of Lead Discovery and Profiling, Discovery Technologies and Infectious Diseases. Tim received an MS in microbiology at the SUNY Health Science Center at Syracuse. He has authored 75 publications and 4 patents. Tim works across multiple organizations and currently co-directs the Scripps Molecular Screening Center. He leads a team that implements assays and supports screening on fully automated platforms. He has experience developing anti-microbial, GPCR, kinase, protease, nuclear receptor, and/or ion channel assays in a variety of HTS-compatible formats (reporter-gene, TR-FRET, HTRF, fluorescence, luminescence, and absorbance). He is recognized at Scripps and by collaborators as a leader in evaluating new assay technologies for the purpose of making UHTS the standard.
$i++ ?>

Oivin Guicherit, Ph.D.
Director of Applications
StemoniX
Since obtaining his PhD from Baylor College of Medicine and postdoctoral training at Stanford University, Dr. Oivin Guicherit, Director of Applications at StemoniX, has invested 20+ years in developing the biopharma industry, designing, implementing, and managing drug discovery efforts. Over the years he has cultivated extensive knowledge and expertise in applying chemical and oligonucleotide tools to cell-based (2D/3D/co-culture) and organotypic platforms for target-identification and validation, screening and lead optimization, and MOA dissection. Before joining StemoniX, Dr. Guicherit worked in development at Janssen Pharmaceuticals, Regulus Therapeutics, Pfizer Global R&D, and ChemDiv.
$i++ ?>

Paul Johnston, Ph.D.
University of Pittsburgh Dept. Pharmaceutical Sci.
Dr. Johnston obtained a B.Sc. with Honors (2.1) (1978) and a Ph.D. (1983) in Biochemistry, from the University of East Anglia, Norwich, England. Postdoctoral positions at the University of North Carolina, Duke University, and the University of Texas Southwestern Howard Hughes Institute provided diverse experience in biochemistry, molecular biology, cell biology, immunology, protein purification and recombinant protein expression. Dr Johnston has twenty-nine years of drug discovery experience in the Pharmaceutical, Biotechnology, and Academic sectors. He is an innovator of cell based lead generation, and founding member of the Society for Biomolecular Imaging and Informatics. In 2005, he joined the University of Pittsburgh to design and build the Pittsburgh Molecular Library Screening Center where he led 21 HTS campaigns and the NCI 60 drug combination screen. In 2011, he established independent chemical biology laboratories to discover new drugs or drug combinations for prostate cancer, melanoma, and head and neck cancers.
$i++ ?>

Marie Schwinn, Ph.D.
Advanced Technologies Group
Promega Corporation
Dr. Schwinn is a member of the cell biology team within the Advanced Technologies Group at Promega where she has helped develop luciferase-based technologies for studying intracellular protein interactions, abundance, and post-translational modifications. Most recently, she has focused on combining these technologies with CRISPR/Cas9 to study protein dynamics at the endogenous level. Prior to joining Promega, Dr. Schwinn earned her doctorate in Biochemistry from the University of Wisconsin-Madison in the lab of Dr. Hector F. DeLuca, and she received post-doctoral training from Dr. Donna M. Peters in the Department of Pathology and Laboratory Medicine.
$i++ ?>

Sapna Desai
Biological Investigator
GlaxoSmithKline
Sapna Desai is a Biological Investigator within the Screening, Profiling and Mechanistic Biology group at GlaxoSmithKline. Her focus is using molecular and cellular biology techniques to design, build and execute complex and recombinant cellular screening assays supporting a variety of therapeutic areas across preclinical drug discovery. Prior to joining GlaxoSmithKline in 2004 she completed her BSc in Molecular Biology from the University of Hertfordshire.
$i++ ?>

Kristin Riching, Ph.D.
Senior Scientist
Promega Corporation
Kristin received her PhD in Biomedical Engineering from the University of Wisconsin – Madison, where she studied the structural and mechanical properties of collagen fibers and their effects on breast cancer cell migration in invasive ductal carcinoma. She joined Promega in 2014 as a postdoctoral researcher and is currently a Senior Scientist developing technologies to characterize degradation and protein interactions within the ubiquitin proteasomal pathway in living cells.
$i++ ?>

Feng Liang, Ph.D.
Group Leader
Cystic Fibrosis Foundation
Feng Liang is a skilled biologist with pharmaceutical experience and a successful track record in target validation, assay development, screening, and SAR. He received B.S. (Biochemistry) at Peking University and Ph.D. (Molecular Biology) at Cornell University. Experienced in both pharmaceuticals and start-up biotech, Feng is current a group leader in CF Foundation Lab.
$i++ ?>

Pavan Chandra Konda, Ph.D.
Duke University
I am currently a postdoctoral researcher in the computational optics lab at the Duke university led by Dr. Roarke Horstmeyer. Before my current position, I worked as a postdoctoral researcher in the school of physics and astronomy at the university of Glasgow, where I have also conducted my PhD research. I received my bachelor's degree in Engineering Physics from the Indian Institute of Technology Guwahati.

My current research interests are in the areas of computational imaging, novel microscopy methods, low-cost microscopy, high-speed gigapixel imaging, micro-endoscopy and in vivo imaging. Other areas of expertise include multi-spectral imaging, extended depth-of-field imaging, compressive sensing and imaging using speckle.
$i++ ?>

Thierry Dorval, Ph.D.
Head of Data Science Lab
Servier
Thierry Dorval received a B.S. degree in physic and graduated in image processing and artificial intelligence at Pierre & Marie Curie University, Paris, France. He received a Ph.D.d then joined the Institut Pasteur Korea in 2005 first as researcher in biological image analysis then as a group leader specialized in High Content Screening applied to cellular differentiation as well as toxicity prediction.
In 2012 he joined AstraZeneca, UK. His activities were about developing and advising on quantitative image and data analysis solutions in support of high content phenotypic screens in addition to cellular and tissue imaging.
In 2015 he joined Servier, France, as leader of the High Content Screening group within CPCB CentEX. He is currently still working on phenotypic approaches to improve drug discovery pipeline using high content strategies and currently lead the Data Science Lab.
$i++ ?>

Lynn Rasmussen, B.S., M.S.
Associate Director
Southern Research
Lynn Rasmussen holds a B.S. in both Chemistry and Biology from Virginia Tech and a M.S. in Biomedical Sciences from Hood College. She has worked on Rickettsia at the University of Maryland, emerging infectious diseases at USAMRIID and Lentiviruses at the Frederick Cancer Research and Development Center. She served as coordinator for the DNA Sequencing Core facility at the FCRDC where she designed automation systems to handle the increasing throughput requirements of the Core. She is now Associate Director of the Southern Research HTS Center where she has overseen the screening of a wide range of HTS campaigns. These include infectious disease, cancer and obesity targets. She designed the automation platforms currently in use at the Southern Research HTS Center, including one housed in a bio-containment enclosure for infectious disease work
$i++ ?>

Shushant Jain
Group Leader
Charles River
Shushant Jain is currently a group leader at Charles River where he utilizes high throughput – high content methodology for target identification, target validation, lead identification, and lead optimization in physiologically relevant cellular model systems such as primary or stem cells. Prior to Charles River, he was the lead developer of phenotypic assays to enable discovery of novel pathways or targets in numerous neurodegenerative diseases as well aid in the understanding the role of common genetic variation in disease pathogenesis.
$i++ ?>

Paul Harper
Principal Scientist
AstraZenec
Paul Harper is a Principal Scientist within the Global High Throughput Screening (HTS) Centre at AstraZeneca. Over the past two decades he has held positions at GlaxoSmithKline, Pfizer and AstraZeneca, during which he has undertaken cellular and biochemical assay development, small molecule screening and an ever-increasing focus on new technology, automation and facility development. Since 1999 within AstraZeneca Paul has successfully deployed over 15 large scale automation projects, across a variety of research functions with multiple integration vendors. In his current role Paul is tasked to design the UK Centre for Lead Discovery, creating the next generation of automated screening technology for AstraZeneca's upcoming Cambridge research facility.
$i++ ?>

James Beck
Eli Lilly
$i++ ?>

Mitchell Hull
Calibr at Scripps Research
Mitch began his screening career in 1997 at Tularik Inc. Here, he worked in assay development and championed the company's move from 96 to 384 well assays. He left Tularik in 2001 to pursue a short career in web development. Returning to biotech and in 2005, he joined the Advanced Automation Technologies group at the Genomics Institute of the Novartis Research Foundation (GNF). Here, in addition to screening, he worked with project teams to integrate large uHTS systems, profiling systems and an automated protein production platform. He left GNF in 2012 to join the California Institute for Biomedical Research (Calibr) and to lead it's HTS group. In addition to HTS, he has built and maintained customized Laboratory Information Management Systems (LIMS) for compound management and screening.
$i++ ?>

David Dambman
Director of Software Development
Biosero, Inc.
avid Dambman, Director of Software Development for Biosero has devoted his time, knowledge and efforts into software and engineering development for the company over the past 5 years. As a lifelong engineer and programmer, David has implemented his vast knowledge and capabilities into the development and integration of Biosero's Green Button Go scheduling software. Under his direction, Biosero has developed an easy and intuitive software for users that has the capability of controlling simple to complex workstations using the most advanced software technology available. David's vast knowledge and programming capabilities have assisted customers in customizing the runtime environment within their lab as well as improving their throughput efficiency and accuracy.
$i++ ?>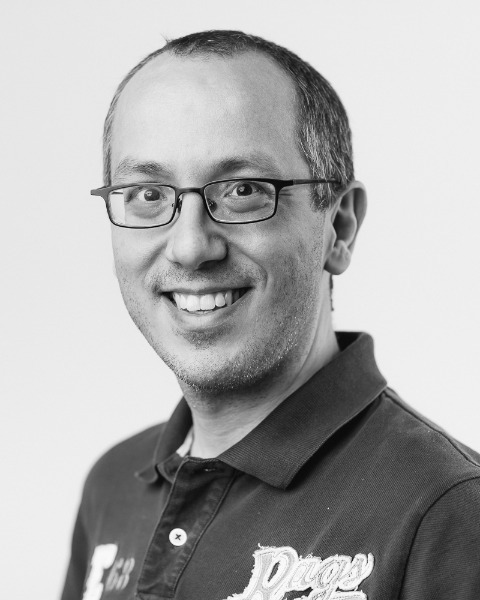 Silvio Di Castro, M.Sc.
AstraZeneca
A chemical engineer by training, Silvio joined Compound Management at AstraZeneca in 2002. During the time at AZ, Silvio has developed a deep expertise in laboratory automation, from programming simple benchtop units to developing large automated platforms for high-throughput screening. Working across functions and countries, Silvio has developed a large network of strong connections, and implemented solutions for automated sample handling in several areas of the business.
In his current role as associate principal scientist, Silvio is leading the deployment of the first fully acoustic Sample Management system in the world, developed by AZ in a collaborative
partnership with Labcyte and Brooks. He is also aligned with global initiatives to improve sample storage, handling and usage of new therapeutic modalities (peptides, RNAs, DNAs and more).
Prior to joining AstraZeneca, Silvio gained an MSc in Chemical Engineering at the "Federico II" University, Naples (Italy), under the supervision of Prof. Guido Greco.
$i++ ?>

Adam Corrigan
Image Analytics team in Discovery Sciences
AstraZeneca
I currently work in the Image Analytics team in Discovery Sciences at AstraZeneca. Since joining AZ three years ago, the field of image analysis has been transformed by the explosion of machine learning and AI methods, and I have fortunate enough to develop and apply these cutting edge techniques to explore and shape the future of cellular screening and imaging.
Prior to joining AstraZeneca I worked in academia developing quantitative microscopy methods to solve a range of biological problems, including gene expression, cell division, and amyloid plaque formation.
$i++ ?>

Mahnaz Maddah
Dana Solutions
Dana Solutions LLC
Mahnaz is a Managing Member of Dana Solutions, and has 16+ years of experience in artificial intelligent algorithms for products in life sciences. She is an inventor of multiple products including an AI-based cell counting software for an infertility medical device, an AI-based phenotypic drug screening platform, and a structural toxicity testing platform that is the basis of a current research collaboration with the FDA. As a co-founder and CTO of Cellogy, she led the technical development of Pulse, the first computer vision system for video-based characterization of stem cell-derived cardiomyocytes. She has been co-PI on an NIH Phase-II SBIR that supported the development of Pulse. As a lead scientist at Auxogyn, GE Research, and SRI, she developed novel algorithms for different applications. She received her master's degree from Univ. of Tehran and her PhD in Electrical Engineering and Computer Science from MIT, Computer Science and Artificial Intelligence Lab (CSAIL).
$i++ ?>

Avtar Singh
The Broad Institute
Postdoctoral associate at the Broad Institute of Harvard and MIT working in the lab of Paul Blainey.
$i++ ?>

Gregory Vladimer, Ph.D.
CSO
Allcyte
Gregory Vladimer is the CSO of Allcyte, a startup in Vienna, Austria. He received his PhD from UMass Medical School where he studied inflammation, and was a Senior Postdoctoral Fellow at CeMM in Vienna. Together with the Department of Hematology of the MedUniWien, spearheaded the use of single-cell image-based screening for the personalized identification of treatments for hematological cancers through a prospective clinical trial, and several retrospective studies. His work is published in journals including Nature, Lancet-Hematology, NEJM, and Cell, and he is on the steering-committee for the precision haematology working group of EHA advocating for standards around functional testing.
$i++ ?>

Jonathan Wingfield
AstraZeneca
Joined AZ in 2000, as part of a team responsible for delivering automation solutions and technology into the disease area teams post high-throughput screening. Was invited to establish a Lead Generation Automation team within Oncology and this evolved into a centralised biochemical screening team in 2006. The centralised team utilized leading edge technology to deliver high quality data to global projects, this included delivery of acoustic droplet ejection technology. In 2008 the team won the Microsoft Innovation in Pharma Award for deployment of a LIMS system. In my current science role, I remain interested in landing technologies that can add value to our core business, one such example is the acoustic mass spectrometry collaboration between Labcyte and AZ. This project won the SLAS Innovation award (2015) and has generated a significant amount of external interest.
$i++ ?>

Jeffrey Gross
GlaxoSmithKline
$i++ ?>

Laura Riva, Ph.D.
Sanford Burnham Prebys Medical Discovery
Laura graduated and got a Master in Molecular Biology from the University of Padova (Italy) in 2009. She received her PhD in virology from the University of Liege (Belgium) in 2013, with a thesis on the tegument protein ORF9p of the Varicella Zoster virus (VZV). She then moved to France for a postdoctoral opportunity at the Pasteur Institute of Lille. During her training, she worked on the Hepatitis C virus (HCV) with a focus on the entry and replication of the virus, becoming familiar with high-content and small chemical compound screening.


She joined the SBP Medical Discovery Institute in 2017 as a postdoctoral associate. Her current main focus is the identification and development of antivirals targeting emergent RNA viruses, including Flaviviruses and ebolavirus, through high-throughput screening approaches.
$i++ ?>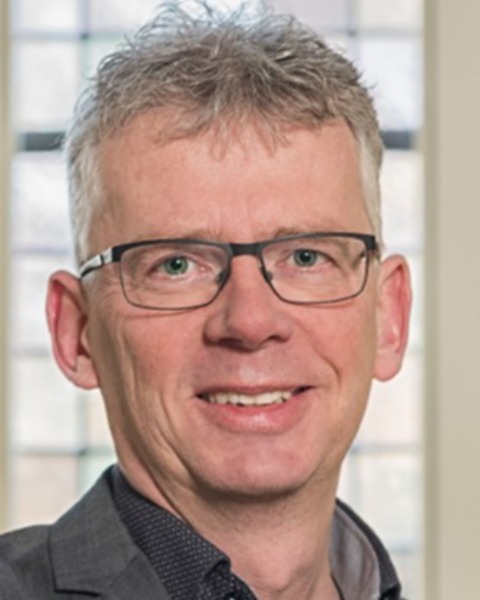 Steven van Helden, Ph.D
Pivot Park Screening Centre
Steven van Helden studied chemistry at Utrecht University and, after obtaining his Ph.D. , worked in various roles in pharmaceutical industry for 20 years. Since 2003 he has been responsible for High Throughput Screening (HTS) operations and strategy at Organon/MSD. After the closure of those research facilities he developed a business plan for continuation of the screening activities in Oss, The Netherlands. This led to the formation of the Pivot Park Screening Centre (PPSC) and a central role of this company in the European Lead Factory. Steven is now Chief Technology Officer at PPSC.
$i++ ?>

Pierre Baillargeon
The Scripps Research Institute
Senior Robotics Engineer
Pierre is currently the Senior Robotics Engineer within the Lead Identification lab at Scripps Research where he supports Compound Management, High Throughput Screening, Assay Development and Informatics efforts by developing, assembling and integrating novel automated hardware and software. Pierre has worked at Scripps Research since the establishment of the lab in 2005. The Lead Identification lab at Scripps is responsible for supporting both industrial and academic drug discovery efforts with a proprietary >600,000 sample library and the NIH's >300,000 sample MLPCN collection.

Over the past decade at Scripps, Pierre has lead engineering efforts on several novel laboratory instruments including the Plate Auditor microplate inspection platform and most recently the Microplate Assistive Pipetting Light Emitter.
$i++ ?>

Peter Bajcsy
NIST National Institute of Standards and Technology
$i++ ?>

Rob Howes, Ph.D.
AstraZeneca
Rob completed his PhD at the MRC Laboratory of Molecular Biology understanding EGFR signalling pathways in Drosophila followed by post-doctoral positions at Stanford University, USA and Cambridge University. In 2001 he joined Vernalis, a UK-based drug development company where he was in charge of the Screening group working across several disease areas including Oncology and Neuroscience.
In 2008 he helped start Horizon Discovery, a translational genomics company that uses the adeno-associated virus (AAV) and other gene targeting technologies such as CRISPR, to generate isogenic human cell lines. At Horizon he also established their Centres of Excellence program to enable academic groups with the gene targeting technologies which included such groups as the National Institutes of Health, Cambridge
University and Yale University.
In 2013 he joined MedImmune, the global biologics division of AstraZeneca, leading the High Throughput Screening team based in Cambridge, UK.
$i++ ?>

Markus Muellner, Ph.D.
Chief Technology Officer
PhoreMost
Markus is the Chief Technology Officer at PhoreMost, a Cambridge UK Biotech with a novel target discovery platform to drug previously undruggable targets. Markus has a background in engineering, IT and Life sciences. He has a PhD from the Medical University of Vienna (Medical Chemistry) that was followed by a postdoc at the Center for Molecular Medicine (CeMM) where he established a functional genetics platform that led to the discovery of novel cancer vulnerabilities. He joined PhoreMost in 2015, set up the SITESEEKER technology platform and is heading the R&D and bioinformatics teams.
$i++ ?>

Gregory Alberts, Ph.D.
Global Subject Matter Expert
Lonza Inc.
Dr. Gregory Alberts is currently the Global Subject Matter Expert for Lonza, and has worked at Lonza (and previously Amaxa) since 2003, and has considerable experience in Nucleofection, primary cells (including stem cells and iPSC generation), and endotoxin testing solutions, and is well versed in the use of CRISPR and other genome-editing technologies with Nucleofection. He received a Ph.D. from the George Washington University in Molecular Biology, and an M.S. in Bacterial Genetics from UIC.
$i++ ?>

David Gilham
Celyad
$i++ ?>

Thomas Miller
Institut Paoli Calmettes
Exploring the druggability of CD47 signaling using small molecules and novel discovery methodologies. Focused on the development of "second-generation" CD47 inhibitors for anti-tumor immunotherapy. Principal Investigator with expertise in assay development, high-throughput screening, structure-based drug development, tumor immunobiology, public and private fundraising, and international team leadership.
$i++ ?>

Torben Gjetting
Symphogen
$i++ ?>

Aram Chung, Ph.D.
Associate Professor / CEO
Korea University / MxT Biotech
Aram Chung is an associate professor in the School of Biomedical Engineering at Korea University. He received his undergraduate degree in mechanical engineering from Seoul National University, completed a Ph.D. in mechanical engineering from Cornell University, and carried out postdoctoral studies in bioengineering at UCLA. He then joined the Department of Mechanical Engineering at RPI as an assistant professor until he moved to Korea University. His lab investigates microscale flows to develop a new class of microfluidic systems for biomedicine. He is a founder/CEO of MxT Biotech, which is focused on developing transformative microfluidics-based cell therapies for cancer patients.
$i++ ?>

Joseph de Rutte
University of California, Los Angeles
Graduate Student Researcher in the Di Carlo Lab working on microparticle-based technologies for next generation diagnostics and therapeutics.
$i++ ?>

Raehyun Kim
University of North Carolina at Chapel Hill
$i++ ?>

Nicholas Geisse
Chief Science Officer
NanoSurface Biomedical
Nick Geisse is the Chief Science Officer at NanoSurface Biomedical, a spin-out company from the University of Washington Bioengineering department in Seattle. Nick graduated from Boston University with a B.A., Biochemistry and Molecular Biology. He completed his graduate studies (Ph.D.) in Pharmacology at Cambridge University in England under Dr. RM Henderson, followed by a postdoctoral fellowship in cardiac cell and tissue engineering at the Harvard University School of Engineering and Applied Sciences under Prof. Kevin Kit Parker. After his postdoc, Nick went into industry and worked for Asylum Research (a manufacturer of Atomic Force Microscopes) as a scientist and project manager. At NanoSurface, Nick is part of the executive management team and is specifically tasked with guiding the overall scientific strategy of the company in addition to developing and bringing to market NanoSurface's next-generation of innovative products aimed at increasing the predictive power of in vitro cell based assays.
$i++ ?>

Scott Magness
UNC Chapel Hill
$i++ ?>

Lisa Mohamet, Ph.D.
GSK
Lisa obtained her PhD in cell biology from The University of Manchester in 2006 and has over a decade of experience in human stem cell biology in both academia and industry. She is an Enterprise Fellow of the Royal Society of Edinburgh/BBSRC and is co-founder of a spin-out company, StrataStem Ltd. Lisa was named as one of the Biobeat 2016 'rising stars' of the top 50 UK women entrepreneurs and leaders in Biobusiness. In 2017, Lisa joined GSK in preclinical R&D to head up the advanced cellular model platform group (including iPSC and 3D models) to support target validation and lead drug discovery programs. More recently, she moved to the newly formed Functional Genomics department to lead large-scale CRISPR screening platforms for novel target ID. Lisa has passion for the application of novel technologies to support the translation of scientific discoveries into potential therapeutics.
$i++ ?>

Richard Cheng, B.Sc., M.A.Sc.
University of Toronto
$i++ ?>

Samuel Berryman
University of British Columbia
Samuel Berryman is a master's student in the Multi-Scale Design lab under the supervision of Dr. Hongshen Ma and is a recipient of a graduate award funded by the Centre for Blood Research. Samuel's research focuses on developing new assays for cellular informatic and micro-scale automation. His work involves utilizing deep-learning for the identification and segmentation of cellular phenotypes in fluorescent microscopy images. Samuel is also working on integrating these informatic approaches with microscope automation for single-cell isolation, separation and sequencing.
$i++ ?>

Lauren DeMeuse
Roam Analytics
$i++ ?>

Viral Vyas, MSIS
Lead IT Business Partner Translational Medicine
Bristol Myers Squibb
Viral Vyas is a Lead IT Business Partner at Bristol Myers Squibb responsible for leading teams that deliver informatics capabilities to broad range of scientific stakeholders in the Translational Medicine organization. He received his undergraduate education in Microbiology and Masters in Information Management. Viral Joined Bristol Myers Squibb in 2000 as an Associate Research Scientist in DMPK group and transitioned into R&D IT in 2004. Viral has worked on numerous informatics initiatives that streamlined laboratory workflows. He is passionate about creating informatics strategies that allow scientists to focus on creating scientific knowledge rather than manually assembling and reporting data.
$i++ ?>

Patrick Cullen
Yahara Software
$i++ ?>

James Smagala
Revolutionary Informatics
$i++ ?>

Umesh Katpally
Director - Data Advisory for Data Sciences
BC Platforms
Umesh Katpally is currently Director - Data Advisory for Data Sciences at BC Platforms. Previously, he worked at Novartis focusing on research informatics and before that he worked at various bio-pharma companies and academic institutions focusing on viral vaccines research. He is interested in enabling innovation with the use of new and evolving technologies that fall under the Lab of the Future umbrella. In his current role at BC platforms he supports potential and current Data Science customers with advising on the strategy needed to answer their research questions, inclusive of data sources and data points. This is to help with integrating and mining clinical phenotypic data combined with genotypic profiling data sets from various data sources to augment drug development pipeline. BC Platforms is a world leader in providing powerful genomic data management and analysis solutions to address some of the biggest healthcare challenges today by leveraging the convergence of genomics and healthcare information technologies.
$i++ ?>

Christoph Otto
TU Dresden
Christoph Otto studied Bioprocess Engineering at the TU Dresden, Germany and graduated in 2015. Since then he is a PhD student in the SmartLab-systems research group at the Chair of Bioprocess Engineering. He investigates the logistics in current laboratory environments and designs solutions towards automation and higher troughput in the field of laboratory automation and automated sample treatments focusing on samples in culture dish environments.
$i++ ?>

Guru Singh
LabTwin
Guru joins LabTwin with several years of experience as a biotech researcher and a lifetime's worth of passion for entrepreneurship. Beginning his journey as a biotech engineer in India, he published numerous research papers and co-founded life science startups and foundations. After earning his Professional Science Master's in Biotechnology from the University of Delaware, Guru served as a marketing leader at two California-based life science SaaS startups.
$i++ ?>

Michael Shanler
Gartner, Inc.
Michael Shanler advises CIOs and IT leaders on industry technologies and trends impacting the life science and healthcare industry. Prior to Gartner, Michael worked at BD Biosciences, where he developed scientific and analytical products. He holds several patents for life science products used by researchers across the globe, today. He also worked at Genetics Institute in Cambridge, MA, and specialized in laboratory automation and laboratory informatics. He is a biomedical engineer by training (Boston University) and lived on four continents as a child. He lives with his lovely wife and three children in Sudbury, MA USA, is an avid skier, home head chef, guitarist, and race car-junkie.
$i++ ?>

Oren Kraus, BASc, MASc, Ph.D.
Cofounder CTO
Phenomic AI
Oren Kraus co-founded Phenomic AI after completing his Ph.D. in Dr. Brendan Frey's lab at the University of Toronto. His research focused on applying deep learning to high-throughput microscopy screens used in drug discovery and cell biology research. Together with Jimmy Ba and collaborators at the Donnelly Centre for Cellular and Biomolecular Research (CCBR), Oren was one of the first to publish the application of deep learning to microscopy data. Oren founded Phenomic AI with the goal of accelerating the interpretation of phenotypes in bio-medical images with machine learning for applications in drug discovery and cellular diagnostics.
$i++ ?>

Laurence Arnold
Pelago Bioscience
Drug discovery scientist with interests in assay development and target engagement studies. A Background of biophysics and biochemistry within the drug discovery field.
$i++ ?>

Kirsten Tschapalda
AstraZeneca
I have a strong interest in cell based high throughput screening (HTS) technologies. Over the years I have worked in both academic and industry HTS campaigns. I started screening during my PhD at the Max-Planck Institute in Dortmund and specialized further during my postdoctoral time at the Karolinska Institute/Scilifelab in Stockholm. Since 2017 I am employed as a senior research scientist in the Global High Throughput Screening Centre at AstraZeneca. Here, I am delivering to both internal and external HTS projects and explore the use of different CETSA technologies in high throughput.
$i++ ?>

Matthew Robers
Promega
Matthew Robers is a Senior Research Scientist and Group Leader at Promega Corporation. Following his post-graduate training at University of Wisconsin-Madison, Matthew has authored nearly 40 peer-reviewed publications and published patents on the application of novel assay chemistries to measure intracellular protein dynamics. Matthew's team currently focuses on the development of new technologies to assess target engagement, and has developed a biophysical techniques for quantifying compound affinity and engagement kinetics at selected targets within intact cells.
$i++ ?>

Matthew Disney, Ph.D.
Professor
Scripps Research
Matt Disney is a Professor in the Department of Chemistry at Scripps Research. His laboratory works on small molecule targeting of RNA and seeks to answer fundamental questions on molecular recognition between RNA and small molecules to study problems of biomedical importance. The group developed a strategies to: (i) design structure-specific small molecules from the RNA's sequence; (ii) synthesize drugs on-site in disease-affected cells to affect their function and to image them; (iii) study the biology of coding and non-coding RNAs, with a focus on incurable rare diseases and difficult-to-treat cancers; and (iv) interface RNAs with quality control machinery using small molecules and chimeras thereof to eliminate them from cells and animal models of disease. The lab's research has garnered various awards including the Sackler Prize, Barry Cohen Award in Medicinal Chemistry, NIH Director's Pioneer Award, the Tetrahedron Young Investigator Award, the Eli Lily Award in Biological Chemistry, and others.
$i++ ?>

Jay Schneekloth
NIH
$i++ ?>

Robert Blake, DPhil
Genentech
Robert A. Blake (DPhil) is a scientist in drug and target discovery specializing in oncology drug development, cellular and biochemical assays for high throughput screening, automated fluorescence imaging, signal transduction and protein degradation. He is currently a scientist in the department of Biochemical and Cellular Pharmacology at Genentech and worked previously at Sugen, Exelixis, and iPierian. He has published on the discovery of various types of drugs including: novel selective kinase inhibitors, HSP90 inhibitors and estrogen receptor degraders. His current focus is the development of drugs whose mechanism of action includes the degradation of the target protein.
$i++ ?>

Emery Smith
Scientific Associate
Scripps Research Institute Florida
Emery Smith is an Scientific Associate at the Scripps Research Institute Molecular Screening Center located in Jupiter, FL, USA. Since joining the group in 2010, Emery has interacted both with corporate and academic partners to implement miniaturized, ultra-high-throughput screens of collections of up to 1 million compounds. The screens have been focused around GPCRs. Prior to joining the group in 2010, Emery was working with Dr. Charles Weissmann at Scripps working on Prion disease. This work started in 2006. Prior to 2006, Emery began his research career as a Research Associate at Athersys Inc. located in Cleveland, OH, USA. There he worked in both the VT (validated targets) group and the Regenerative Medicine group. The focus of this work was in the isolation and validation of adult human stem cells, currently known as Multistem.
$i++ ?>

Delphine Collin, Ph.D.
Cedilla Therapeutics
Delphine Collin joins Cedilla from HarkerBIO, where she served as their chief innovation officer. Prior to HarkerBIO, she served as senior principal scientist at Boehringer Ingelheim (BI) and led a biophysics group focused on lead identification and optimization in the small molecule drug discovery group. While at BI, Delphine also started her own consulting firm, Delphine Collin Consulting, LLC., where she supported companies with specialized biophysical approaches to drug discovery. Prior to BI, Delphine was a research fellow at Merck & Co. Delphine holds a Ph.D. in biophysical chemistry and doctorate in pharmaceutical sciences from the University of Paris XI, France.
$i++ ?>

Maciej Grajewski
Co-Founder/CEO
SG Papertronics B.V. and University of Groningen
Maciej Grajewski studied Biotechnology at Poznań University of Life Sciences. After graduation, he moved to Groningen for his PhD studies on microfluidic cell cultures and optical real-time cell monitoring. This work was performed with professor Verpoorte, in the Pharmaceutical Analysis group. It was also part of a larger EU collaborative network (LiPhos), which aimed to design, develop and test an optical tool for endothelial cell behaviour. Currently, Maciej's interests revolve around real-time monitoring systems for diagnostic and environmental purposes.
$i++ ?>

Brian Musselman
​CEO and CSO
IonSense, Inc.
CEO and CSO of IonSense which produces ambient ionization sources and automation devices for mass spectrometry SciMarket Strategies, Inc. President of primary marketing business for instrumentation startups Marketing Director for MALDI technology, Applied BioSystems Director of Michigan State University / NIH Mass Spectrometry Resource Facility PhD Biochemistry, Michigan State Univ., BS Chemistry, University of Connecticut
$i++ ?>

Daniel Austin, Ph.D.
Professor of Chemistry
Brigham Young University
Daniel Austin is a Professor of Chemistry at Brigham Young University, Provo, Utah. He received a PhD from the California Institute of Technology and has also worked at Sandia National Laboratories. His research focuses on chemical processes in high-velocity impacts relevant to the space environment, and also in development of miniaturized mass spectrometers for portable and field applications.
$i++ ?>

J. Michael Ramsey
Minnie N. Goldby Distinguished Professor of Chemistry Chair
UNC Chapel Hill
J. Michael Ramsey holds the Minnie N. Goldby Distinguished Professor of Chemistry Chair at the UNC - Chapel Hill. He is also on the faculty of the Departments of Biomedical Engineering and Applied Physical Sciences. He is a member of the National Academy of Engineering and a Fellow of the Optical Society of America, the American Chemical Society, and the American Institute for Medical and Biological Engineering. Moreover, Dr. Ramsey is the scientific founder of Caliper Technologies (NASDAQ:CALP), renamed Caliper Life Sciences and acquired by PerkinElmer in 2011. He is also the scientific founder of the venture-backed companies 908 Devices Inc., a company developing revolutionary compact mass spectrometry and chemical separations-based products, and Genturi Inc., a genomics tools provider. Prof. Ramsey has published over 300 peer-reviewed papers (H-index = 64) and presented over 500 invited, plenary, or named lectures. In addition, he has over 150 issued and 20 pending patents.
$i++ ?>

Pak Kin Wong
Professor of Biomedical Engineering, Mechanical Engineering, and Surgery
The Pennsylvania State University
Dr. Pak Kin Wong is a Professor of Biomedical Engineering, Mechanical Engineering, and Surgery at the Pennsylvania State University. Dr. Wong's research focuses on biomimetic materials and systems for elucidating collective cell migration in tissue regeneration and cancer metastasis, and developing molecular diagnostic systems. He has published over 100 peer-reviewed journal articles across multiple disciplines, including Proceedings of National Academy of Sciences, Nature Communications, ACS Nano, and Advanced Materials. Among other honors, Dr. Wong was awarded the NIH Director's New Innovator Award in 2010, Arizona Engineering Faculty Fellow in 2011, AAFSAA outstanding Faculty Award in 2013, and SLAS Tech 10 – A Top 10 Breakthrough in Innovation in 2015. Dr. Wong is elected as a Fellow of the Royal Society of Chemistry, American Institute for Medical and Biological Engineering, and Society for Laboratory Automation and Screening for his contributions in biomedical engineering and nanomedicine.
$i++ ?>

Georges Muller, Ph.D.
SEED Biosciences SA
Dr. Georges Muller is the CEO and cofounder of SEED Biosciences SA, a spin-off from Ecole Polytechnique Federale de Lausanne (EPFL), developing and commercializing enabling technologies for personalized medicine at a single cell resolution. He is co-inventor of SEED Biosciences' core technology called DispenCell and co-authored several patents. He is the recipient of multiple awards for young entrepreneurs, including the Venture Leaders Prize in 2017 (given to top Swiss entrepreneurs) as well as the Ignite Award at SLAS2019, Washington, DC. Georges holds a masters and a Ph.D. in bioengineering from EPFL.
$i++ ?>

John Griffin, Ph.D.
Integral Health
John Griffin is Chief Scientific Officer at Numerate, which has developed and applies an AI-driven approach to small molecule drug design. He was formerly Co-Founder and Chief Scientific Officer of Theravance and Assistant Professor of Chemistry at Stanford University. John is the author of 39 publications, an inventor of 27 issued patents, and the recipient of awards including a Cope Scholar Award from the ACS and a Dean's Award for Teaching from Stanford. He was recently elected a Fellow of the American Association for the Advancement of Science. John received a B.S. in Chemistry from Hope College, a Ph.D. in Chemistry from Caltech and was a Postdoctoral Fellow at Harvard Medical School.
$i++ ?>

Carleen Klumpp-Thomas
NIH/NCATS
Carleen, an expert in automation engineering by profession, earned her B.S. degree in Bioengineering from Syracuse University and her M.S. in Biomedical Engineering from NYU Polytechnic School of Engineering. Prior to joining NCATS, Carleen has been has been with NCATS for 14 years.

Carleen manages and runs all of the automated screening platforms for their Research Services Core (RSC). RSC's multi-disciplinary research technologies enables the ongoing operation of all of NCATS' research activities. These automated platforms perform a wide variety of experiment types ranging from biochemical, cell based, RNAi and other existing and novel assay technologies. The advanced instrumentation, laboratory techniques, protocols and methods necessary to keep NCATS at the leading edge of scientific research require staying up to date with new and emerging technologies, and in constant communication with all researchers. This comes naturally to Carleen and no detail is too small for her to overlook.
$i++ ?>

Raphael Franzini, Ph.D.
University of Utah
Raphael Franzini received his M.Sc. in chemistry from EPFL and his Ph.D. in organic chemistry from Stanford University under the guidance of Prof.Eric Kool. In 2012, he joined the group of Prof. Dario Neri at ETHZ as a VPFW-ETH postdoctoral fellow. Since 2015, he has been an Assistant Professor in the Department of Medicinal Chemistry at the University of Utah. His research interests involve the development of bioorthogonal chemistry for applications in chemical biology and drug delivery and the advancement of DNA-encoded chemical libraries for the discovery of drug hit compounds and chemical probes.
$i++ ?>

Michael Kossenjans, Ph.D.
Principal Scientist
AstraZeneca
Michael Kossenjans is a Principal Scientist within the Discovery Sciences unit at AstraZeneca Gothenburg, Sweden. He is currently leading a group of scientists focussing on the implementation of automation in early phase drug discovery.

Michael has been working with AstraZeneca since 2004. Before joining the Discovery Sciences unit in 2012 he occupied various roles in the Medicinal Chemistry department of the cardiovascular, renal and metabolic disease research area. Michael has been key in the discovery of a novel treatment of diabetic nephropathy and played a significant role in the build-up of AstraZeneca's small molecule screening collection, among others through innovative compound exchange programs with peers.

Michael holds a PhD in organic chemistry and performed research in academic labs in Germany, Spain and the US before starting his industrial career at Sanofi in 2000.
$i++ ?>

David Lancia
FORMA Therapeutics
$i++ ?>

Jarrod Walsh
AstraZeneca
Jarrod graduated in 2000 from the University of Liverpool with a degree in Genetics and joined the High Throughput Screening (HTS) department of AstraZeneca in 2001. His current role is Associate Principal Scientist within the Hit Discovery department that forms part of AstraZeneca's Discovery Sciences function. During his 18 years in company Jarrod has worked extensively with screening applications, assay development activities and biophysical technologies. Since 2012 Jarrod has focused on devising approaches to identify and eliminate compounds that function via undesirable mechanisms of action to improve the quality of hit to lead compounds. His work interests include the application of biophysical techniques and development of new technologies to improve drug discovery screening and hit identification activities.
$i++ ?>

Kelly Frazer
University of California, San Diego
Dr. Frazer is an internationally renowned leader in the field of genome biology. She is the director of UC San Diego Institute for Genomic Medicine and is a professor and founding chief of the Division of Genome Information Sciences in the Department of Pediatrics at UC San Diego. Over the past seven years, Dr. Frazer's lab has systematically derived and characterized a unique collection of iPSC lines from 222 individuals – referred to as iPSCORE (iPSC Collection for Omic Research). The iPSCORE resource is currently being used to conduct genotype – molecular phenotype correlations in both pluripotent stem cells and iPSC-derived cell types. We recently established that iPSC-derived cardiovascular progenitor cells (CVPCs) are fetal-like, and are leveraging this model system to identify and characterize developmental genetic factors which affect cardiovascular disease later in life by acting in specific fetal cardiac cell types.
$i++ ?>

Witold Postek
Institute of Physical Chemistry of the Polish Academy of Sciences
Witold Postek graduated from Warsaw University of Life Sciences in 2012 as BSc and in 2014 as Msc in Biotechnology. Later he joined the group of Piotr Garstecki at the Institute of Physical Chemistry of the Polish Academy of Sciences, where he has been working on microfluidic droplet-based systems for automation and miniaturization of biochemical and microbiological assays. Witold had worked in a number of labs, including those in Wageningen UR and TU Delft in NL, EPFL in CH, TU Dresden in DE, University of Cambridge in UK.
$i++ ?>

Evangelos Kiskinis, Ph.D.
Assistant Professor of Neurology and Physiology
Northwestern University - Feinberg School of Medicine
Evangelos Kiskinis is an Assistant Professor of Neurology and Physiology at the Northwestern University Feinberg School of Medicine. He earned a degree in Molecular Biology from the University of Surrey, a PhD from Imperial College London and trained as a postdoctoral fellow at Harvard University. His laboratory harnesses the power of human pluripotent stem cells to study neuronal development as well as to understand how neuronal function is impaired as a result of injury or disease. The overarching goal of his research is to identify points of targeted and effective therapeutic intervention for epilepsy and ALS. At Northwestern Evangelos also serves as the Scientific Director of the Stem Cell Core Facility and the Co-Director of the Stem Cell and Regenerative Biology Initiative.
$i++ ?>

Kevin Eggan, Ph.D.
Professor in the Department of Stem Cell and Regenerative Biology
Harvard University
Kevin Eggan is currently a Professor in the Department of Stem Cell and Regenerative Biology at Harvard University, a principal investigator at the Harvard Stem Cell Institute and an Institute member at the Broad Institute's Stanley Center for Psychiatric Research. As a young investigator in the burgeoning field of stem cell biology, Dr. Eggan garnered international recognition for his seminal work and a number of high profile awards for his creativity and productivity, including the MacArthur Foundation "Genius Grant" in 2006. In 2009, he was selected as one of 50 Howard Hughes Medical Institute (HHMI) Early Career Scientists who received six years of dedicated support to conduct transformative research. His current research applies stem cell technologies to study the mechanisms through which genetic variants confer risk for psychiatric and neurodegenerative diseases.

In 1996, Dr. Eggan received his bachelor's degree in microbiology from the University of Illinois. He completed a two-year predoctoral fellowship at the National Institutes of Health, before pursuing his doctoral studies in biology at The Massachusetts Institute of Technology. There he actively pursued projects focused on cloning, stem cells, and reprogramming after nuclear transfer under the guidance of genetics pioneer Rudolf Jaenisch. After completing his doctoral studies in 2002, Eggan stayed in Jaenisch's lab for one year of postdoctoral collaboration with Richard Axel from Columbia University. In 2003, he moved to Harvard University as an independent Junior Fellow and then became an Assistant Professor of Molecular and Cellular Biology in 2005. In 2013 he was promoted to the Rank of Full Professor in the Department of Stem Cell and Regenerative Biology, the first Harvard academic department to span the Medical School and School of Arts and Sciences.
$i++ ?>

Kamran Honarnejad
​Group Leader for High-Throughput Drug and Target Discovery
Fraunhofer ITEM
Group Leader for High-Throughput Drug and Target Discovery at Fraunhofer ITEM, KCDC co-chair and NPA judge panel member at SLAS
$i++ ?>

Anna Greka, MD, Ph.D.
BWH/Harvard/Broad
Anna Greka is a physician-scientist leading the translation of scientific discoveries from the laboratory to clinical trials. She is an Associate Professor at Harvard Medical School (HMS); an Associate Physician in the Renal Division in the Department of Medicine at Brigham and Women's Hospital (BWH); and the founding director of Kidney-NExT, a Center for Kidney Disease and Novel Experimental Therapeutics at BWH. Dr. Greka is also an Institute Member of the Broad Institute of MIT and Harvard, where she directs the institute's Kidney Disease Initiative (KDI) and the ion channel therapeutics interest group (CHAnnel Therapeutics, CHArT).
$i++ ?>

Jackie Hunter, Ph.D.
Board Director
BenevolentAI
Jackie Hunter is currently a Board Director of BenevolentAI as well as CE of Clinical and Strategic Partnerships. BenevolentAI uses AI to augment the research capabilities of drug scientists, radically changing the way R&D is done. She has over thirty years of experience in the bioscience research sector, working across academia and industry including leading neurology and gastrointestinal drug discovery and early clinical development for GlaxoSmithKline. She has also served on numerous academic, industry and government Boards and panels in both Europe and America e.g. in the establishment of the Innovative Medicines Initiative (IMI), a 2B euro public-private partnership between the pharmaceutical industry and the European Commission and she was one of the first Board members of IMI.

For 3 years she was the CEO of the BBSRC which was the major funder of bioscience research and its translation. In that capacity she led on developing an Equality & Diversity Strategy for all the UK Research Councils (now UKRI). She is an Honorary Professor at St George's Hospital Medical School and Imperial College, was awarded a CBE in the Queen's Birthday Honours list for Services to the Pharmaceutical Industry and was recently recognized by Forbes Magazine as one of the top 20 Women Advancing AI Research. She is passionate about diversity in all its forms!
$i++ ?>

Leroy Cronin
Regius Professor of Chemistry
University of Glasgow
Leroy (Lee) Cronin FRSE is the Regius Professor of Chemistry in Glasgow. Since the age of 9 Lee has wanted to explore chemistry using electronics to control matter, understand the origin of life, and generally confuse people with ideas that may or may not make sense one day. He strives to use his imagination to create new ideas that might tell us something about the universe. His research has four main aims 1) the construction of an artificial life form / work out how inorganic chemistry transitioned to biology / searching for new life forms; 2) the digitization of chemistry; and 3) the use of artificial intelligence in chemistry including the construction of 'wet' chemical computers; 4) The exploration of complexity and information in chemistry. Lee does not like hierarchy but likes organisation and well-defined actions.Nothing is impossible until it is tried. See www.croninlab.com
$i++ ?>

Jimmy Wu
Translational Research Institute for Space Health
Jimmy Wu is the Senior Biomedical Engineer at the Translational Research Institute for Space Health (TRISH). His role is to facilitate delivery of project deliverables to TRISH and NASA. Previously, Jimmy worked at NASA Johnson Space Center for fourteen years providing engineering, integration, operations, research and development, information technology, and project management support to projects addressing human health and performance during space flight missions.
$i++ ?>

Rekha Hemrajani
Adverum
Rekha Hemrajani is an experienced strategic leader helping biotech companies with corporate strategy and corporate finance, as well as building product pipelines through corporate development (both buy side and sell side). She is a strong team builder with extensive senior management experience within public and private biotechnology and pharma companies, investment funds and bulge bracket investment banks.

Recently, as CFO & COO of Arcus Biosciences, a publicly-traded clinical stage company focused on developing cancer therapeutics, Rekha led finance, investor relations, corporate communications, business and corporate development, strategic planning and human resources. Previously as COO of FLX Bio, a venture funded immune-oncology company, Rekha was responsible for corporate strategy, corporate development, finance, investor & public relations, corporate communications, strategic marketing and G&A operations including legal, facilities and IT. Following the spin-off of FLX from its predecessor company, she has helped FLX restructure and rebuild the product portfolio, grow the company from ~35 to ~65 employees and lead the company through multiple rounds of financing raising > $140 M in private capital.

Previously, in various roles, Rekha has helped companies prepare for and execute IPOs, corporate communication and investor relations strategies, in- and out-licensing of products, mergers & acquisitions and portfolio prioritization. Rekha has experience in the therapeutic areas of oncology, immunology, metabolic diseases as well as endocrinology.

Rekha holds an MBA from the Kellogg School of Management at Northwestern University and a Bachelor of Science from University of Michigan. She serves on the Board of Directors of Hemmo Pharmaceuticals, Pvt Ltd, Mumbai, India, on the Investment Advisory Board of University of Michigan's Monroe-Brown Seed Fund in Ann Arbor, Michigan as well as on the Board of Regents of Junipero Serra High School in San Mateo, California.
$i++ ?>

Elizabeth Iorns, Ph.D.
Founder & CEO
Science Exchange
Dr. Elizabeth Iorns is the Founder & CEO of Science Exchange, the Co-Director of the Reproducibility Initiative, and is a part-time partner at Y Combinator. Elizabeth has a Ph.D. in Cancer Biology from the Institute of Cancer Research (UK), and before starting Science Exchange in 2011 was an Assistant Professor at the University of Miami (where she remains an Adjunct Professor). Elizabeth has received a range of honors and recognition, including the Kauffman Foundation Emerging Entrepreneur Award, one of Nature Magazine's 'Ten People Who Mattered', and one of WIRED's '50 Women Who Are Changing The World'. Elizabeth is focused on the development of innovative models to promote the quality and efficiency of scientific research.
$i++ ?>

Phyllis Whiteley, PhD.
Wildcat Venture Partners
Phyllis Whiteley, PhD., is a Venture Capitalist and a Life Sciences consultant. She is currently a Venture Partner with Wildcat Venture Partners where she provides hands-on leadership in building, investing, and creating companies in the digital health space. She is also a Venture Partner with Mohr Davidow Ventures where she focused on diagnostics, life science tools, digital health, and personalized medicine including Verinata Health, acquired by Illumina (NASDAQ: ILMN). Phyllis' career is grounded on her passion for personalized medicine, global healthcare, and transformative life science innovations. She has founded and built multiple companies in the United States and abroad. She is on the Board of Carrum Health and Balance Therapeutics.

Her executive expertise includes strategic planning, R&D, start-ups, M&A, restructuring, and building executive teams. Prior to joining WVP and MDV, Phyllis was an EIR with 5am Ventures where she co-founded Anaphore (now Bird Rock Bio). Prior to VC, Phyllis was an Officer and SVP, Business Development, Licensing, and Alliance Management at Perlegen Sciences, Inc. Before Perlegen, she served as VP, Strategic Portfolio Management for Roche. Over her ten-year career with Roche she held various positions in Business Development based in Basel, Switzerland coupled with R&D leadership positions in the US. Phyllis also held a Senior Research Immunology role with Merck.
Phyllis is dedicated to helping entrepreneurs address global problems. She sits on the advisory boards of UCSF Leadership Council for Global Health, University of Michigan School of Nursing Board for Science and Innovation, is a Global Social Benefits Mentor at Santa Clara University and chairs the advisory board for the University of Texas Horizon Fund. Phyllis also serves on the board of Alydia Health, a medical device company treating Post-Partum Hemorrhage.

Phyllis holds a BA in Chemistry and Ph.D. in Pharmacology from Washington University, St. Louis, Missouri.
$i++ ?>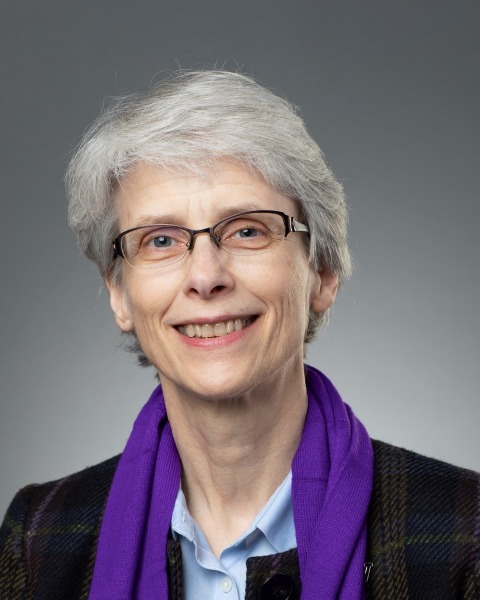 Nancy Allbritton, M.D., Ph.D.
Frank & Julie Jungers Dean of Engineering and Professor of Bioengineering
University of Washington
Nancy L. Allbritton is the Frank & Julie Jungers Dean of Engineering and Professor of Bioengineering at the University of Washington in Seattle (2019- current). From 2009-2019, she was the Kenan Professor of Chemistry and Biomedical Engineering and Chair of the Joint Department of Biomedical Engineering at the University of North Carolina at Chapel Hill (UNC) and North Carolina State University (NC State). Her research focuses on the development of novel technologies for applications in single-cell analysis, micro-arrays and fluidics, and organ-on-chip and has resulted in over 180 full-length journal publications and patents and led to 15 commercial products. Four companies have been formed based on her research discoveries: Protein Simple (acquired by Bio-Techne in 2014), Intellego, Cell Microsystems (www.cellmicrosystems.com), and Altis Biosystems (www.altisbiosystems.com). Dr. Allbritton is a Fellow of the American Association for the Advancement of Science, the American Institute for Medical & Biological Engineering, and the National Academy of Inventors. She obtained her B.S. in physics from Louisiana State University, M.D. from Johns Hopkins University, and Ph.D. in Medical Physics/Medical Engineering from the Massachusetts Institute of Technology, with a postdoctoral fellowship at Stanford University.
$i++ ?>

June Lee, M.D.
Myokardia, Inc.
June Lee, M.D., has significant experience leading early clinical development programs and is also a recognized leader in academic translational research. Dr. Lee is an adjunct professor at the University of California, San Francisco (UCSF) School of Medicine, where she formerly served as Director of Translational Research and Director of Catalyst Program which is an internal accelerator at UCSF for early stages technologies in therapeutics, devices, diagnostics, and digital health. A key focus of Dr. Lee's work was identifying the most compelling discovery research and enabling and supporting its commercialization. Previously, she worked in early clinical development in cardiovascular, metabolism, respiratory, and infectious diseases at Genentech. Dr. Lee serves as chair of the Board of Directors for the Council of Korean Americans. She is also a member of the Translational Research Advisory Council of the MOGAM Research Institute, and the MTRAC for Life Sciences Innovation Hub Therapeutic/Diagnostic Oversight Committee, a unit associated with The University of Michigan Medical School.

Dr. Lee completed her undergraduate work in chemistry at the Johns Hopkins University, earned her M.D. degree at the School of Medicine at University of California, Davis, and her clinical training in internal medicine and pulmonary/critical care and UCLA and UCSF.
$i++ ?>

Raphael Werding
Global Product Manager for Genomic Services
QIAGEN GmbH
Raphael Werding is the Global Product Manager for Genomic Services at QIAGEN. He is in charge of initiating master collaboration agreements with leading pharmaceutical and biotech companies to create Sample to Insight solutions for Precision Medicine. Each patient's unique genomic and epigenomic characteristics are used to guide diagnostic assay development and eventually clinical decision-making for treatment. Raphael's focus is to support customers on their journey from biomarker discovery over translational research up to clinical diagnostic assay development.
$i++ ?>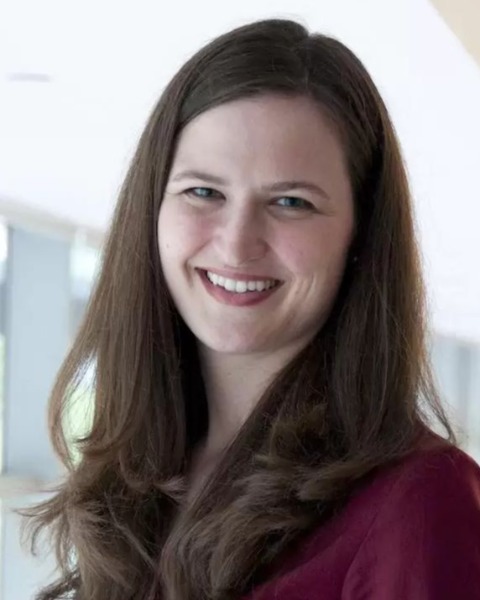 Anne Carpenter
Institute Scientist
Broad Institute of Harvard and MI
Dr. Anne Carpenter is an Institute Scientist at the Broad Institute of Harvard and MIT. Her research group develops algorithms and strategies for large-scale experiments involving images. The team's open-source CellProfiler software is used by thousands of biologists worldwide (www.cellprofiler.org). Carpenter is a pioneer in image-based profiling, the extraction of rich, unbiased information from images for a number of important applications in drug discovery and functional genomics.

Carpenter focused on high-throughput image analysis during her postdoctoral fellowship at the Whitehead Institute for Biomedical Research and MIT's CSAIL (Computer Sciences/Artificial Intelligence Laboratory). Her PhD is in cell biology from the University of Illinois, Urbana-Champaign. Carpenter has been named an NSF CAREER awardee, an NIH MIRA awardee, a Massachusetts Academy of Sciences fellow (its youngest at the time), a Genome Technology "Rising Young Investigator", and is listed in Deep Knowledge Analytics' top-100 AI Leaders in Drug Discovery and Advanced Healthcare.
$i++ ?>

Yilian Wang
UCLA Bioengineering
$i++ ?>

Jonathan Hull, Ph.D.
Vice President
Bioelectronica
$i++ ?>

Per Setterberg
CEO
Iscaffpharma
$i++ ?>

Sebastian Metz, Ph.D.
CEO
Byonoy GmbH
$i++ ?>

Hugo Sinha, MASc
CEO
DropGenie
$i++ ?>

Lowry Curley, Ph.D.
CEO
AxoSim Inc.
$i++ ?>

Patrick Walsh, M.S.
CEO
Anatomi Corp.
$i++ ?>

Tei Newman-Lehman
CEO
DeepDiveBio, Inc.
$i++ ?>

Michele Zagnoni, Ph.D.
Chief Scientific Officer
ScreenIn3D
$i++ ?>

Mark Harfouche, Ph.D.
Co-founder
Ramona Optics, Inc.
$i++ ?>

Dan Close, Ph.D.
490 BioTech, Inc.
Dan Close obtained his doctorate in 2011 through the development of a synthetic luciferase-based imaging technology that enabled autonomous bioluminescent production in human cells. Following Dr. Close's development of this technology, it was successfully commercialized by 490 BioTech, Inc. Upon completion of his graduate work, Dr. Close took a position as a Postdoctoral Research Associate in the Joint Institute for Biological Sciences, a partnership between The University of Tennessee and Oak Ridge National Laboratory. In 2012 Dr. Close was selected as a Eugene P. Wigner Fellow by the Department of Energy's Oak Ridge National Laboratory in Oak Ridge, Tennessee. Following the completion of his Eugene P. Wigner Fellowship appointment, Dr. Close continued his work as a Research Staff Scientist in the laboratory's Biosciences Division. In 2018, Dr. Close become the chief scientific officer of 490 BioTech, the company founded on the autobioluminescent technology he developed during his graduate work.
$i++ ?>

Paul Hung, Ph.D.
Founder
COMBiNATi Inc
Paul Hung has 11 years of experience developing life science research tools using microfluidic technology. After receiving his PhD from UC Berkeley in 2005, he has successfully grown CellASIC Corporation, which he co-founded in 2006, to self-sufficiency with the commercialization of the ONIX live cell imaging platform, and sold to MillporeSigma (then EMD Millipore) in 2012. After the acquisition, he worked as a senior R&D manager to gain more knowledge in systematic product development in a large corporate. He founded COMBiNATi in 2016 to continue driving the vision of disrupting the life science industry with microfluidic technology, one consumable at a time.
$i++ ?>

Karen Wu, Ph.D.
Co-Founder and the President
Lucerna, Inc
Dr. Karen Wu is a Co-Founder and the President at Lucerna. She has over 20 years of experience in RNA technology and has launched several research tool products into the life science reagents market.
$i++ ?>

Arne Vandenbroucke, Ph.D.
Sr. Automation Engineer
Synthace Ltd
$i++ ?>

Akwasi Apori, Ph.D.
CEO
Correlia Biosystems
$i++ ?>
Key:

Complete

Next

Failed

Available

Locked