2022 European Sample Management Symposium
The SLAS 2022 European Sample Management Symposium course package contains 9 presentations.
Based on presenter permission, 9 of the 11 total podium presentations are available on-demand. The SLAS Scientific Program Committee selects conference speakers based on the innovation, relevance and applicability of research as well as those that best address the interests and priorities of today's life sciences discovery and technology community. All presentations are published with the permission of the presenters.

Nicolas Zorn, Ph.D.
Head Compound Library Enhancement and Logistics
Hoffmann La Roche
Nicolas Zorn is currently the head of the Compound Library Enhancement and Logistics team at Roche pRED in Basel within The Small Molecule Research, Lead Discovery organization. Nicolas is an Organic Chemist by training (Ph.D. at the University of Paris 6, PostDoc at Indiana University, US) and has worked for 10 years supporting and driving projects in several disease areas as medicinal chemist and computational chemist at Merck MDS in the USA, then Roche in Switzerland. In the last four years, he has led the Compound Library Enhancement and Logistics team in Basel where all samples are processed and distributed for Small Molecule Research in pRED.
$i++ ?>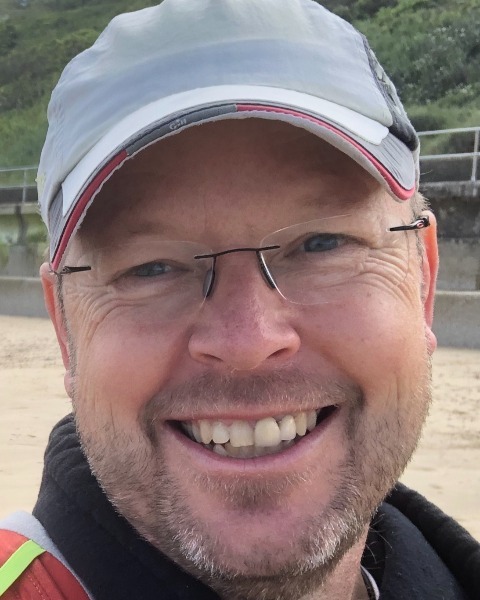 Toby Winchester, Ph.D.
Automation Product Manager, Business Application Consultant Team Leader
Titian Software Ltd.
Toby Winchester spent 17 years at Pfizer, first as a senior scientist and then as sample logistics manager supporting diverse SAR project requirements. He joined Titian Software in 2011 and is now product manager for automation integrations and Mosaic SampleBank. Mosaic is the leading sample management software solution for life science laboratories.
$i++ ?>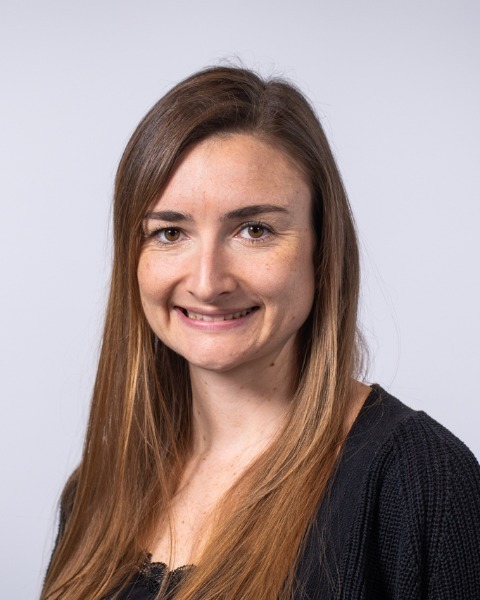 Charlotte L. Baker, Ph.D.
Senior Research Scientist
AstraZeneca
Dr Charlotte Baker, Senior Scientist, Compound Synthesis and Management, Discovery Sciences, AstraZeneca, Gothenburg, Sweden. Eight years of experience developing and driving drug discovery projects in an industrial and academic setting. Currently optimising existing compound management processes for small molecules by creating tools and queries with SQL as well as setting up new work flows on our aqueous platform for oligonucleotides and synthetic biology. Specialist user of Mosaic (LIMS), Beckman Access, Beckman Biomek, Azenta Sample Store and Tecan Fluent. In my free time I enjoy running, cycling, swimming and outdoor adventures.
$i++ ?>
Alex Mueller, Ph.D.
Data and Decision Scientist
F. Hoffmann-La Roche Ltd.
$i++ ?>

Ronny Baber, Ph.D.
Head of the Biobank
Leipzig Medical Biobank - University Leipzig
Ronny Baber (PhD) is the Head of the Leipzig Medical Biobank and works in the Institute of Laboratory Medicine, Clinical Chemistry, and Molecular Diagnostics at the University Hospital Leipzig. Since 2010 he is the head of the LIFE-Biobank (now part of the Leipzig Medical Biobank) and the LIFE-Preanalytical laboratory (since 2014) in the Leipzig Research Center for Civilisation Diseases (LIFE). Dr. Baber is a member of the working group in the German Institute for Standardization (DIN) which supports the ISO TC 276 responsible for the ISO norm 20387 on biobanking and BBMRI-ERIC workgroups for the evaluation of CEN standards. He is also member of the Steering Committee and different working groups (e.g. education, stakeholder, public relations) in the "German Biobank Alliance" (GBA) initiated and coordinated by BBMRI.de trying to link GBA biobanks to the BBMRI-ERIC infrastructure. As chair of the Education Committee he is also part of the executive board of the European, Middle Eastern & African Society for Biopreservation and Biobanking (ESBB).
$i++ ?>
Michael Gray, B.Sc.
Principal Investigator, Sample Management UK Team Leader
GlaxoSmithKline
Mike Gray, B.Sc. (Hons) GlaxoSmithKline, UK Principal Investigator, Sample Management UK Team Leader Mike Gray received an honours degree in Applied Biology (Pharmacology) from the University of Hertfordshire in 1996. He joined the Compound Management group at SmithKline Beecham in 1997 and over the past 25 years has performed a variety of roles in support of GlaxoSmithKline's drug discovery initiatives from early discovery to clinical candidate selection. For 12 of these years Mike managed the solid compound collection and shipping operations in the UK. He was co-author of the book, Management of Biological and Chemical Samples for Screening Applications (edited by Mark Wigglesworth and Terry Wood). Mike is a qualified Project Manager (Prince2) and has been involved in numerous modernisation and development projects during his career, he is currently the Team Leader for Lead Optimisation at the GlaxoSmithKline Medicines Research Centre in the UK.
$i++ ?>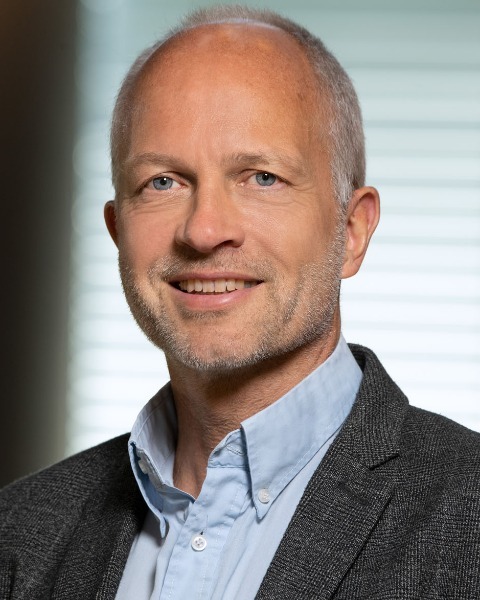 Wolfgang Fecke, Ph.D
Director General
EU-OPENSCREEN ERIC
Wolfgang is the Director of the European Research Infrastructure for chemical biology, EU-OPENSCREEN. He obtained his PhD in 1994 at the Heinrich-Heine University in Düsseldorf on the function of protein complexes in mitochondria. After a postdoctoral fellowship at Columbia University, he worked for the next 20 years as scientist and group leader for Novartis and UCB as well as for two biotech companies. During that time in Germany, the UK and Italy, he was involved in drug discovery programs for cancer, CNS and inflammatory disease therapeutics, always with the focus on assay development, high throughput screening and lead profiling. He returned to academia in 2015, supporting the translational Discovery Science group at the VIB institute in Belgium. In 2018, he was appointed director of EU-OPENSCREEN in Berlin. He is also the coordinator of a large EU-funded project and as chair of the European Life Science Research Infrastructure Strategy Board.
$i++ ?>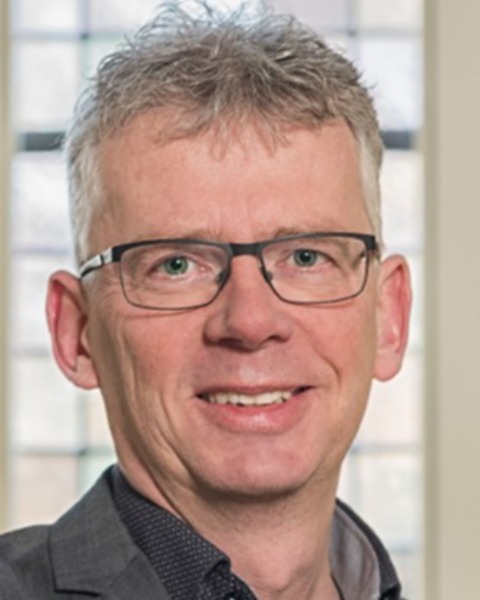 Steven van Helden, Ph.D
Pivot Park Screening Centre
Steven van Helden studied chemistry at Utrecht University and, after obtaining his Ph.D. , worked in various roles in pharmaceutical industry for 20 years. Since 2003 he has been responsible for High Throughput Screening (HTS) operations and strategy at Organon/MSD. After the closure of those research facilities he developed a business plan for continuation of the screening activities in Oss, The Netherlands. This led to the formation of the Pivot Park Screening Centre (PPSC) and a central role of this company in the European Lead Factory. Steven is now Chief Technology Officer at PPSC.
$i++ ?>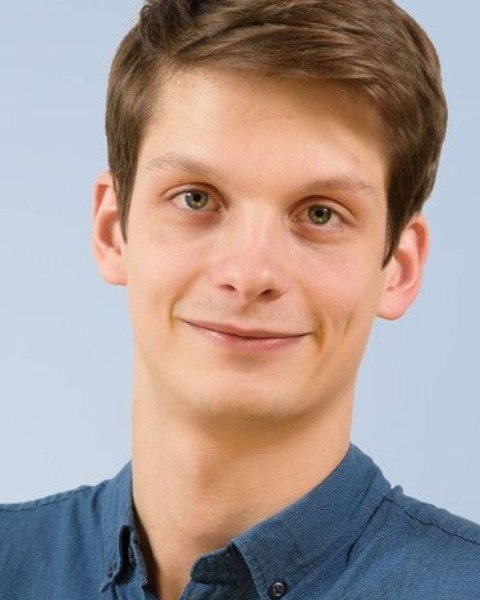 Greg Prikler
Director of Business Development
Mcule
Greg Prikler received his Master's degree at the Budapest University of Technology as a Pharmaceutical Engineer. Before joining Mcule, he worked as an organic chemist in Budapest, Hungary, and in Zlin, Czech Republic. Greg is the Director of Business Development at Mcule and leading the Custom Solutions Engineering team of chemists, biologists, and cheminformatics professionals. He is managing the business aspects of internal and external development projects related to cheminformatics and compound sourcing. He is responsible for developing strategic solutions to business challenges across a wide range of relationships in drug discovery, research, development, and commercialization.
$i++ ?>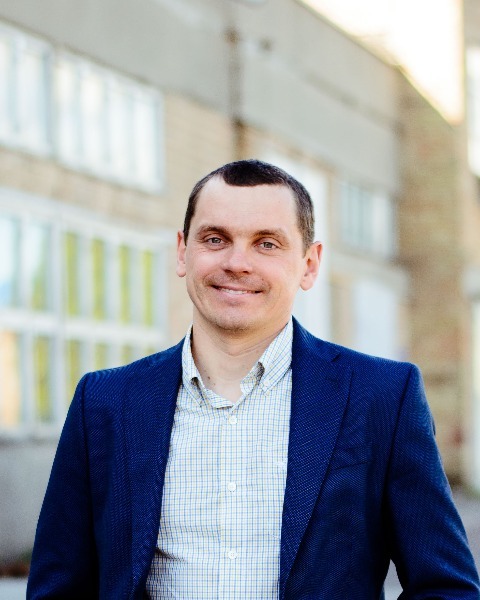 Yurii Moroz, Ph.D.
CEO
Chemspace LLC
Yurii Moroz received PhD from Kyiv National Taras Shevchenko University. He did a postdoc at Tufts and Syracuse University. After returning to Ukraine, Yurii joined Enamine as a scientific advisor to leads their efforts in building synthetically accessible chemical space. Yurii also serves as the CEO of Chemspace, a marketplace for small molecules with the largest catalog to search and buy from.
$i++ ?>
Key:

Complete

Next

Failed

Available

Locked