2022 AI Data Pipelines for Life Sciences Symposium
This two day symposium will allow participants to explore how AI data pipelines are integrated into the life sciences. Attendees will learn about MLOPS, applications, techniques, and architectures of data and their uses in the life sciences.
Topics included:
Explore the tools and techniques to collect and prepare data sets to train a ML model.
Discuss methods for curating pre-existing data sets for use in machine learning model training.
Discuss the role of AutoML on the future of training machine learning models.
Discuss current tools and techniques used for high-throughput screening – how can automated lab equipment improve the processes involved in drug discovery and manufacturing?
Explore how using ML/AI connections in the cloud and the internet of things can improve life science manufacturing.
Sessions:
MLOPS
You built a machine learning model that gives great predictions, but now what? How do you deploy it so that it can be used by others in your company? How do you update your model as new data becomes available? How do you provide traceability as to which model (and data) were used to make which predictions that led to decisions? Machine Learning Operations, or MLOps, focuses on these topics and more, helping you maintain the product of your macine learning data pipeline.
Navigating Data Substrates
Data ingestion and preparation enables downstream learning, ranging from statistical analysis to ML/AI. This session explores available tools and systems used to aggregate, store, and search for scientitfic datasets. Attendees can expect to learn about how to "prime the pump" to accept high-quality, near-real-time data to support a wide array of use cases and desired experimental outcomes.
Applications

The internet of things (IoT) and AI offer substantial value for research and development, drug discovery, and life sciences manufacturing. This session will discuss the application of IoT/AI tools and techniques in these topics and provide specific attention to efforts in wet lab automation and high-throughput screening. Attendees can expect to learn about how these applications intend to increase efficiency in routine and novel laboratory functions, supply greater control over equipment operation, and pave the way for more real-time analysis and data exploration.
Techniques
The first computer neural network was created in the 1950's, but a lot has happened since then. This session will focus on both machine learning basics and the latest developments in machine learning and AI techniques. Advanced topics discussed may include AutoML, active learning, reinforcement learning, and data visualization.
Architectures
This session will focus on systems architectures for AI-driven laboratories, especially clould labs. Representative topics include: automated sample tracking and data capture; data management, scalability, and security; programming languages and user interfaces enabling remote execution and user training; semantic layers; and AI/ML-based analysis and control.
Matt Rasmussen
VP Software Engineering
Insitro
Matt Rasmussen, Ph.D., serves as the vice president of software engineering at Insitro, a machine learning-driven drug discovery and development company, where his team develops data pipelines and infrastructure for machine learning and high-throughput biology to transform the way medicines are created. Previously, as the vice president of engineering for Myriad Genetics, Rasmussen led engineering teams focused on software automation and genomic data pipelines to make high complexity genetic testing routine in clinical practice. During his time at Counsyl, he developed and scaled the software behind several successful prenatal genetic testing products. In 2010, Rasmussen acquired his Ph.D. in computer science from the Massachusetts Institute of Technology (MIT), where he developed efficient bioinformatic algorithms with applications in evolutionary genomics and population genetics.
$i++ ?>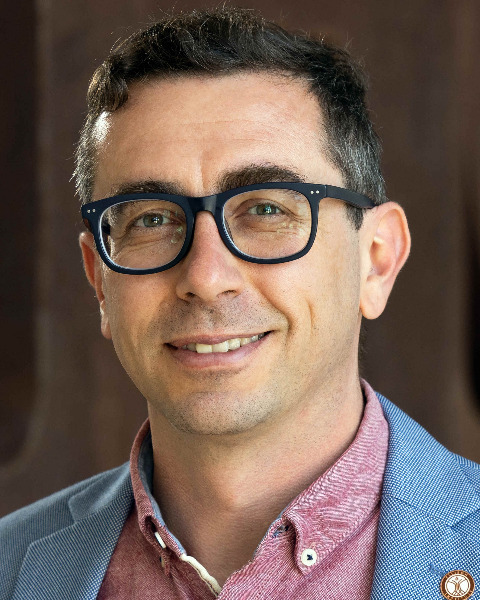 Naim Matasci
Director of Bioinformatics and Computational Biology
Lawrence J. Ellison Institute for Transformative Medicine
Naim Matasci leads the Ellison Institute's computational lab as the Director of Bioinformatics and Computational Biology. In his role, he supports the Institute's researchers by providing analytical guidance and expertise across the entirety of the project life cycle. Dr. Matasci earned his MSc in Molecular Biology from the University of Zurich, Switzerland. Later, Dr. Matasci joined the Max Planck Institute for Evolutionary Anthropology in Leipzig, Germany, to study the evolution of human protein expression for his PhD. He then joined the iPlant Collaborative team at the University of Arizona, now CyVerse, where he helped design and develop a data-centric computational infrastructure for the Life Sciences. His current research areas are digital pathology and genomics, in particular for cancer diagnosis.
$i++ ?>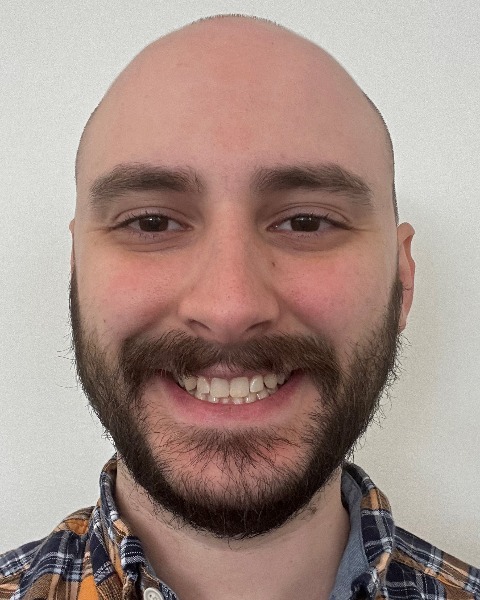 Kevin C. Cassidy
Application Scientist
Dassault Systèmes, BIOVIA
Kevin C Cassidy Ph.D Application Scientist BIOVIA Kevin Cassidy has a scientific focus in computational biophysics, biology, and chemistry. He is a part of the biosciences technical sales group at Dassault Systèmes BIOVIA and supports several solutions within Small Molecule Therapeutics Design, including Generative Therapeutics Design, Discovery Studio Simulation, and Insight.
$i++ ?>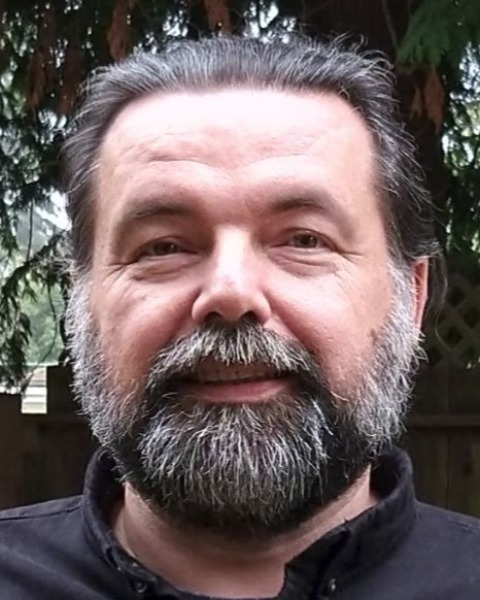 Ilya Goldberg
Chief Science Officer
ViQi
Dr. Ilya Goldberg has spent the majority of his career at the intersection of biology and imaging, and played a leading role in the development of image informatics and machine learning for bio-medical imaging since the emergence of these fields in the late '90s. At ViQi, Ilya leads development of high-throughput imaging assays using AIs. Prior to ViQi, Ilya co-founded a company that developed the first medical device to receive regulatory clearance that uses an AI to help diagnose lung cancer in CT screening exams. Prior to this, Ilya led a research group at the NIH National Institute on Aging, where his group developed machine learning software for image processing in biology and medicine, and studied the molecular mechanisms of aging in humans and model organisms. As a postdoc at MIT, Ilya co-founded the OME project, which continues to be used for imaging infrastructure in large image repositories. Ilya has over 60 peer-reviewed scientific articles from his years at Johns Hopkins, Harvard, MIT, and NIH in molecular and cell biology, pattern recognition, image informatics and the basic biology of aging.
$i++ ?>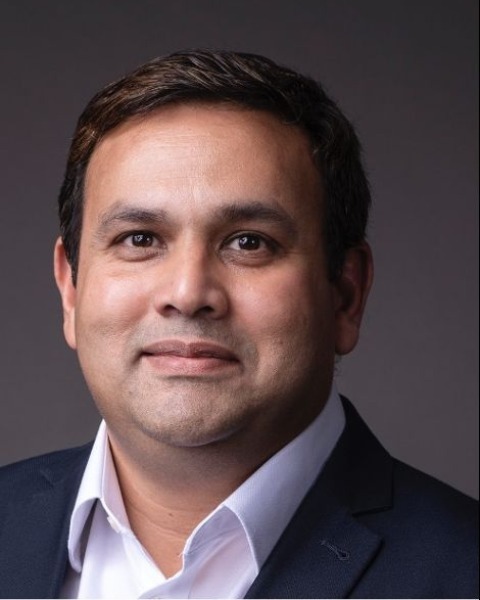 Sree Vadlamudi
Vice President, Head of Business Development EU, RoW
Iktos
As Vice President, Head of Business Development EU and RoW, Iktos AI, Sree leads strategic business development outreach, alliance management, marketing & communication activities. Sree has a successful track record in Strategic Business Development, Technology Commercialisation and Alliance Management positions with increasing responsibility in the bio-pharma industry. Sree was instrumental in securing and managing partnerships with biotechs and pharma as well as maximising the value of AI-based technology platforms and the growth of the business. Sree also held senior research management positions at biotechs and virtual biotechs. Named author of multiple patents and publications, delivered numerous invited talks at international conferences. Sree holds PhD in Medicinal Chemistry, and MBA with merit from Lancaster Business School.
$i++ ?>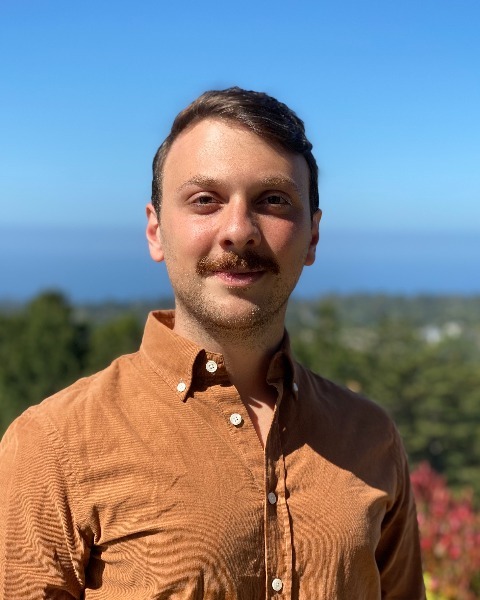 Berke Buyukkucak
CEO & Founder
Superbio.ai
Berke Buyukkucak is the CEO and Co-founder at Superbio.ai. He received BSc & MSc degrees in Biomedical Engineering from Brown University. He was part of a research group that won the Healthcare Design Competition at Johns Hopkins University. He is passionate about democratizing machine learning for life sciences and decreasing the cost of adoption.
$i++ ?>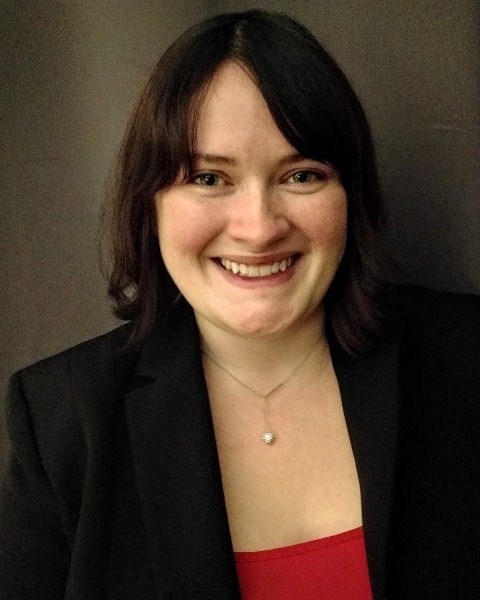 Beth Cimini, Ph.D.
Senior Group Leader
Broad Institute
Dr. Beth Cimini is a Senior Group Leader, CZI Imaging Scientist and head of the Cimini Lab in the Imaging Platform at the Broad Institute in Cambridge, MA. She obtained a PhD in Biochemistry and Molecular Biology with Dr. Elizabeth Blackburn at UCSF, studying splicing variants of the telomere master scaffolding protein TIN2. This work honed her interests in image analysis, leading her to postdoctoral and staff scientist roles with Dr. Anne Carpenter's lab at the Broad, leading a team collaborating with ~30 outside scientists per year on custom image analysis projects. The Cimini lab focuses on bioimage analysis tool creation (Piximi) and maintenance (CellProfiler), as well as on applying open source tools to novel biological problems. She created and directs the Platform's Postdoctoral Training Program in Bioimage Analysis, and also leads the Broad efforts towards community engagement and driving biological projects for the Center for Open Bioimage Analysis (COBA).
$i++ ?>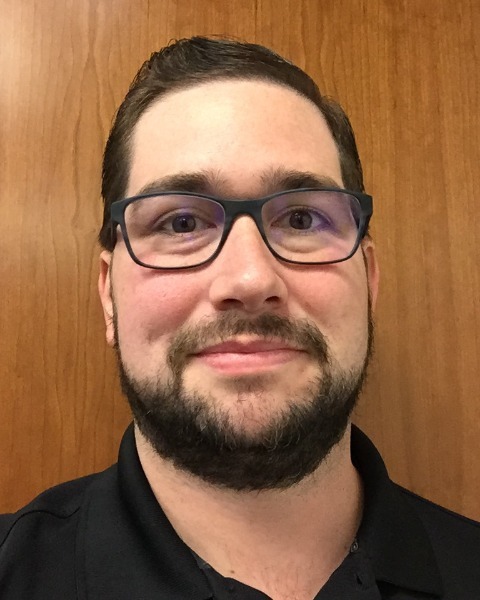 Ian M. Kerman
Director of Customer Success
LabVoice
Ian Kerman studied bioinformatics and molecular biology at the University of California, San Diego. Soon after starting as a research associate at a biotech startup, Ian began applying machine learning techniques to his company's screening and assay data. Ian later joined a life science-focused data science company, helping laboratory scientists process, analyze, and extract insights from their data. More recently, Ian studied machine learning at the Georgia Institute of Technology and is the Director of Customer Success at LabVoice, an AI-powered digital assistant company for scientists. When he isn't helping scientists analyze and automate their processes, he spends time with his husky-pug or SCUBA diving with sharks.
$i++ ?>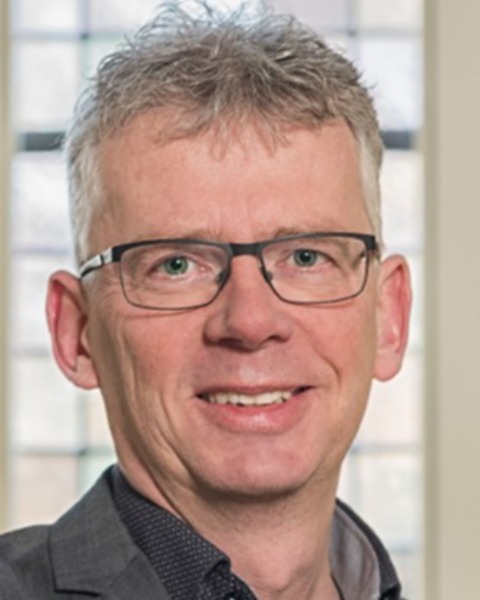 Steven van Helden, Ph.D
Pivot Park Screening Centre
Steven van Helden studied chemistry at Utrecht University and, after obtaining his Ph.D. , worked in various roles in pharmaceutical industry for 20 years. Since 2003 he has been responsible for High Throughput Screening (HTS) operations and strategy at Organon/MSD. After the closure of those research facilities he developed a business plan for continuation of the screening activities in Oss, The Netherlands. This led to the formation of the Pivot Park Screening Centre (PPSC) and a central role of this company in the European Lead Factory. Steven is now Chief Technology Officer at PPSC.
$i++ ?>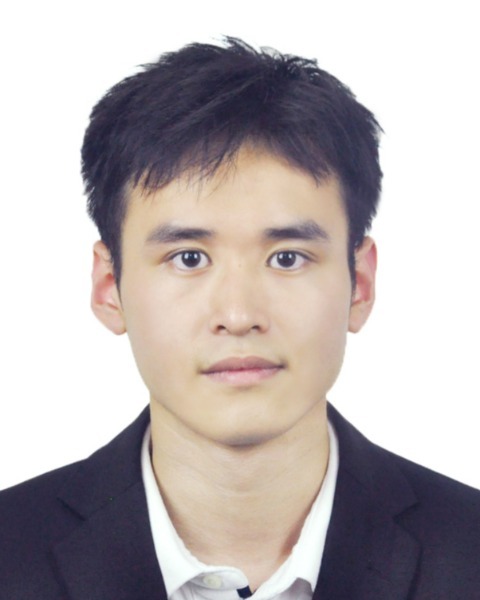 Jie Li
Graduate Student Researcher
University of California, Berkeley
Jie (Jerry) Li is a 5th year PhD student from Teresa Head-Gordon Lab in University of California, Berkely. During his PhD he has developed several machine learning models that encompass multiple fields of theoretical and computational chemistry, including predicting NMR chemical shifts of crystaline small molecules and aqueous proteins, developing equivariant message passing neural networks for molecular energies and forces prediction, and designing generative model - reinforcement learning workflows for proposing small molecule inhibitors that have strong interactions with a given protein. He is broadly interested in applying cutting edge AI technology to solve chemical biology questions that are difficult to tackle.
$i++ ?>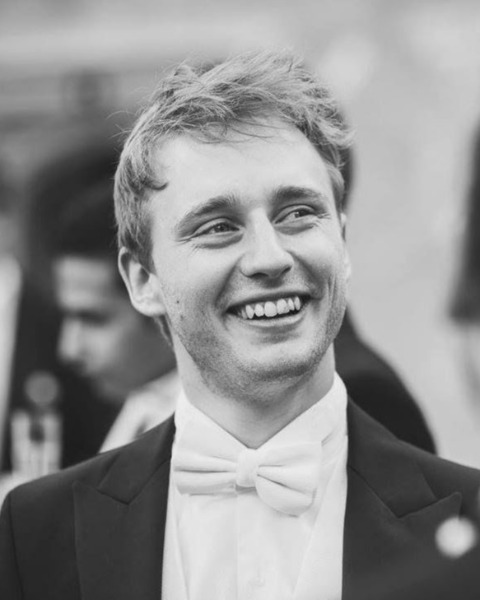 Rupert R. Dodkins
Machine Learning and Image Analysis Scientist
ViQi, Inc
During his DPhil at the University of Oxford, and postdoc at University of California, Dr. Dodkins applied machine learning to exoplanet imaging with single-photon cryogenic-detectors. At ViQi, Inc, he develops machine learning algorithms for high-content virology assays. Dr. Dodkins jointly owns the Guinness World Record for Most Skateboard Heelflips in One Minute.
$i++ ?>

Paul Jensen
Assistant Professor
University of Michigan
Paul Jensen an assistant professor of biomedical engineering at the University of Michigan. Paul earned bachelor's degrees in chemical and biomedical engineering from the University of Minnesota and a Ph.D. in biomedical engineering from the University of Virginia. His research group studies the oral microbiome using artificial intelligence, laboratory automation, and high-throughput genomics.
$i++ ?>
Toby Blackburn, MBA
Head of Business Development and Strategy
Emerald Cloud Lab
Toby Blackburn serves as the Head of BD and Strategy at Emerald Cloud Lab (ECL), a physical laboratory which scientists can access remotely via the internet that allows them to run, analyze, and interpret experiments without setting foot in the lab. He holds an MBA from Duke University's Fuqua School of Business, and a B.S. in Chemical Engineering from North Carolina State University.
$i++ ?>

Leah McGuire
Machine Learning Engineer
Benchling
Leah McGuire is the tech lead for the Automation and Analytics teams at Benchling, working on integrating with laboratory equipment and providing tools to analyze the results of scientific experiments. Before joining Benchling, Leah was a Machine Learning Architect at Salesforce, building AutoML capabilities for Salesforce Einstein. She got her start in datascience at LinkedIn, after completing a PhD and a Postdoctoral Fellowship in Computational Neuroscience at the University of California, San Francisco, and at University of California, Berkeley, where she studied the neural encoding and integration of sensory signals.
$i++ ?>

Mike Tarselli
Chief Scientific & Knowledge Officer
TetraScience
Mike Tarselli, Ph.D., MBA is the Chief Scientific Officer for TetraScience, a Boston-based start-up building the Scientific Data Cloud. He has held scientific and leadership roles at SLAS, Novartis, Millennium, ARIAD, and Biomedisyn. Mike has received awards and fellowships from IUPAC, Wikipedia, ACS, NSF, and the Burroughs-Wellcome Trust. He volunteers in roles promoting scientific education and diversity, including the National Science Foundation, the Pistoia Alliance, the NIH Assay Guidance Manual, and the UMass College of Natural Sciences Advisory Board.
$i++ ?>
Key:

Complete

Next

Failed

Available

Locked